Nick Jonas Jokes About Attending Another Wedding Reception With Priyanka Chopra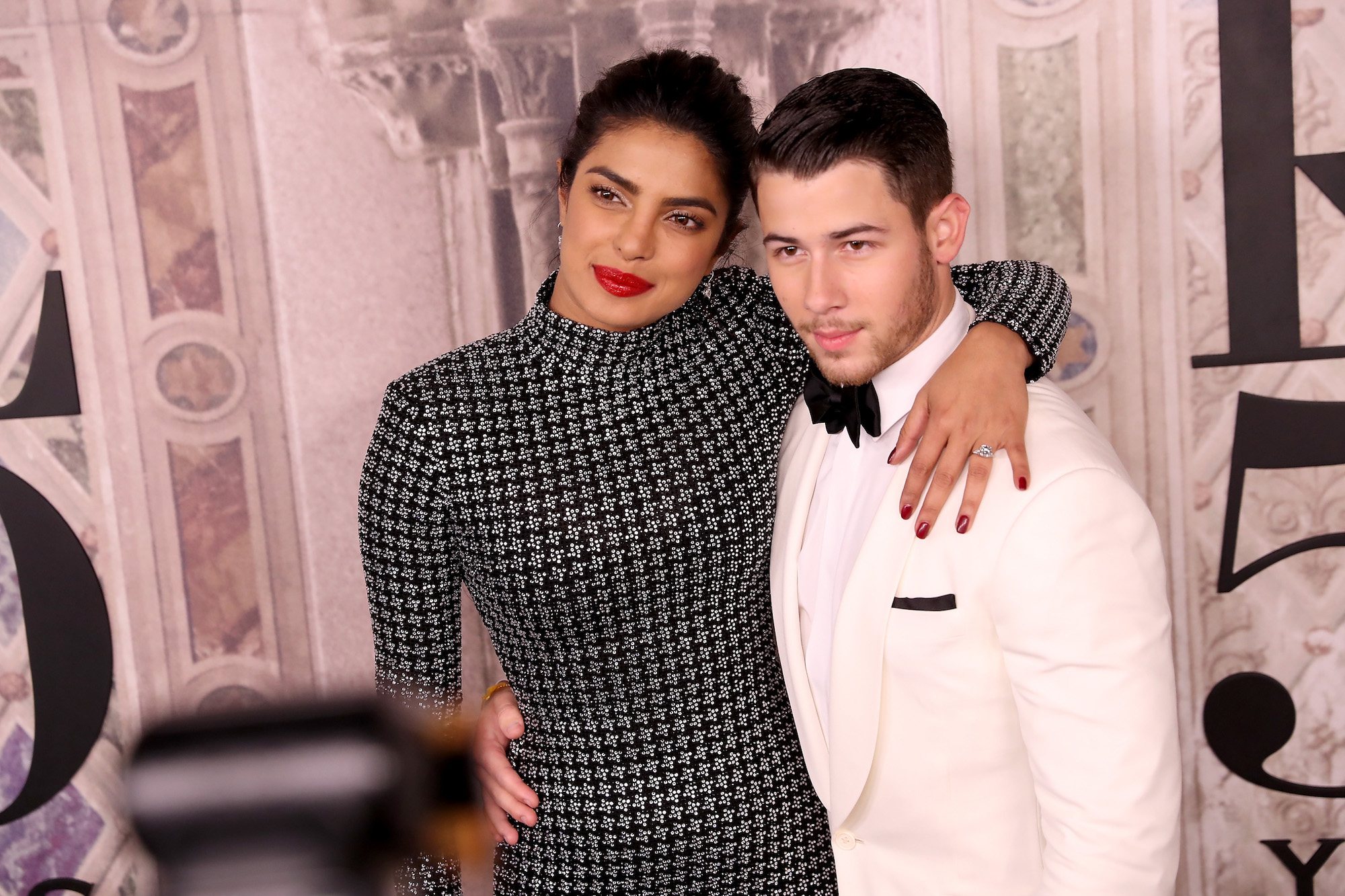 Nick Jonas and Priyanka Chopra have had their fair share of wedding celebrations.
After celebrating their own wedding with a few jaw-dropping ceremonies, the couple has been continuously getting invited to many other lavish events.
Though Mr. and Mrs. Jonas love showing their support, the musician took to social media to joke about attending yet another wedding reception.
The couple can't get enough of A-list events
On February 1, Nick Jonas took to Instagram to poke fun at himself as he and Priyanka Chopra attending another A-list event.
Everyone knows that Jonas and Chopra have had more than enough experience with wedding ceremonies, since theirs included muliple.
It's not wonder why the JoBro had something to say about attending what looked to be yet another wedding reception.
The 26-year-old musician shared a photo of himself and his wife looking oh so chic as they attended the black tie event.
Along with the photo, Jonas also writes the caption, "Walking into wedding reception 100047 like… Haha just kidding. So happy to celebrate our friends @armiehammer and @elizabethchambers and the amazing work they have done with @learninglabventures."
Instead of another wedding reception, Mr. and Mrs. Jonas attended the Learning Lab Ventures 2019 Gala Presented by Farfetch at the Beverly Hilton Hotel in Los Angeles.
The event was hosted by Armie Hammer and Elizabeth Chambers and is thrown each year in order to, "raise funds and resources to help thousands of vulnerable children in some of Los Angeles' most challenged communities."
Over the past eight years, Learning Lab Ventures has hosted this event as it brings together over 300 philanthropists, celebrities, artists, inventors, and executives for a great cause.
Even though this was not a wedding reception, Nick Jonas and Priyanka Chopra have been extremely busy attending high profile events ever since they tied the knot back in December.
They had multiple ceremonies for their wedding
The world was in awe when Nick Jonas and Priyanka Chopra exchanged nuptials in a lavish wedding held at the Umaid Bhawan Palace in Jodhpur, India.
A day later, they wed again during a Mehendi ceremony to pay tribute to Chopra's Indian heritage.
Along with their weddings, Nick Jonas and Pryianka Chopra also held a few receptions to celebrate coming together as man and wife.
Their first reception was held in Delhi shortly after the two wedding ceremonies.
The pair looked stunning as Chopra wore a traditional long, embroidered skirt with a matching long-sleeved cropped blouse — draped with a dupatta shawl, which Jonas went for a clean cut grey suit.
Their second reception took place in Mumbai and Chopra mother was the one who coordinated the event in order for extended family to congratulate the happy couple on their recent marriage.
On January 27, Nick Jonas and Priyanka Chopra returned to the states after their honeymoon to attend yet another wedding reception thrown by Jonas' family in North Carolina.
Since returning from their honeymoon, Jonas and Chopra have gotten a small break from wedding events and have been easing back into their daily lives
We can now see why Nick Jonas decided to joke about attending another wedding reception since we can assume he has certainly reached his limit for the year.