All the Reasons Nick Jonas and Priyanka Chopra Will Definitely Announce a Pregnancy in 2020
Nick Jonas and Priyanka Chopra had the wedding of the year in 2018 — one that might have even outdone Prince Harry and Meghan Markle's big day. And since the two tied the knot, fans have been wondering when Chopra and Jonas will announce their first pregnancy. The two said they're in no rush, but we're pretty confident a Chopra-Jonas baby will be announced in 2020. Here's why.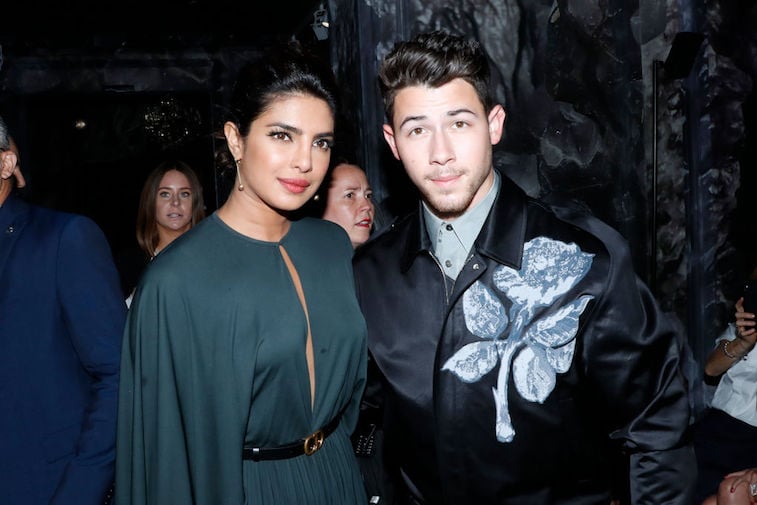 Chopra and Jonas didn't waste any time in their relationship
When Chopra first caught Jonas' eye back in 2016, he couldn't get her out of his head. He eventually slid into her DMs, and she passed him her phone number. The two attended the Met Gala together in 2017, which sparked some dating rumors, but they fizzled quickly. Then, in May 2018, they were spotted together at a baseball game — and attended the Met Gala together once more. It was clear they had started dating. But fans were more surprised than ever when news broke that Jonas had proposed to Chopra by the end of the summer, even though they had only been together a few months. And by December of that year, they were married.
Chopra and Jonas said they definitely want kids
Both Jonas and Chopra have said they definitely want to start a family. Jonas has always remained very close with his family (despite the hiccups that came with the band), and Chopra's close connection to her family has played a big role in her life as well. But the two aren't rushing into having kids in the same way they rushed into marriage. "We're taking our time," Jonas said in a recent interview with Extra. "We definitely want kids, and when the time is right, it will happen," Chopra once said of the couple's plans to expand their family.
The two have a very close relationship with Kevin Jonas' kids
Nothing promotes baby fever quite like being around young children. And Chopra and Jonas have formed a very close bond with their nieces since they wed. Jonas has always been close with his brother's kids, but Chopra has developed quite a bond with them as well. She even posted a video to Instagram dancing with Alena, Kevin and Danielle's older daughter. Being around the two kids, especially while on tour, is probably giving the newlyweds some practice in parenting — and also likely makes them want children of their own.
The two are likely waiting for Jonas' tour to come to a close
The Jonas Brothers recently had a major comeback, and now, they've started their Happiness Begins Tour, which will keep them occupied for the next several months. The brothers' wives (or the "Jonas Sisters" as they call themselves), have joined the men on tour, which means that Chopra and Jonas probably won't start a family until after the tour comes to a close. This way, Chopra can be pregnant while in a home that isn't an RV as well as close to the doctors who will monitor her pregnancy.
The brothers' world tour will conclude in early 2020, which means, if Chopra and Jonas are as excited to start a family as we think they are, they'll almost certainly announce a pregnancy next year.