Nick Jonas & Priyanka Chopra Have Officially Begun Their Honeymoon In The Caribbean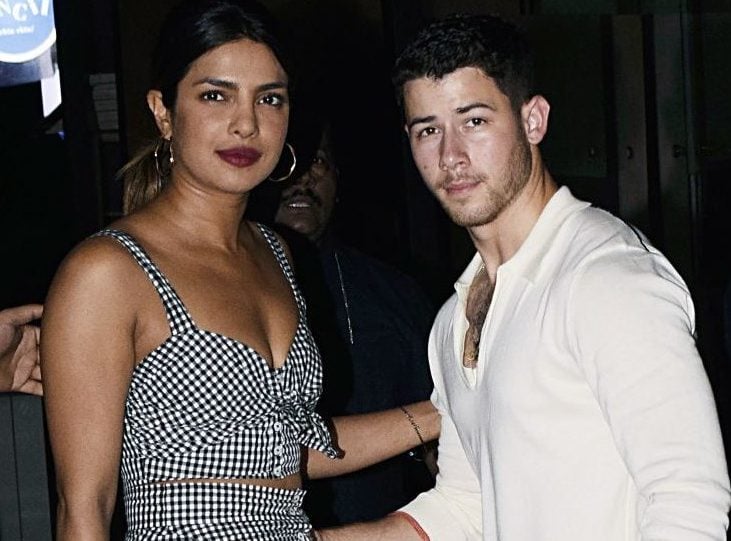 Nick Jonas and Priyanka Chopra are finally on their honeymoon!
After a month full of wedding celebrations and constant traveling, the couple has touched down in the Caribbean to enjoy some much-needed alone time.
Let the rest & relaxation for this celebrity couple officially begin!
The couple is in another exotic location
Just a few short days after spending some time with family in the Swiss Alps, Nick Jonas and Priyanka Chopra are now soaking up some sun in the Caribbean.
The pair touched down at their destination on Tuesday and were spotted looking so in love as they exited their private jet hand-in-hand.
Priyanka Chopra was wearing a pale blue sundress as her hubby went for a grey long-sleeved shirt paired with black pants.
The same day the pair arrived in the Caribbean, Mrs. Jonas shared a photo of her enjoying the beach views to her Instagram story
They've been enjoying married life
Just last month, Nick Jonas and Priyanka Chopra tied the knot in a series of ceremonies in India.
On December 1, while surrounded by family and friends, the couple wed in a jaw-dropping Christian ceremony in Jodhpur, India.
The very next day, the couple tied the knot once again during a traditional Hindu ceremony.
Along with their weddings, Joans and Chopra help a few other Hindu ceremonies that brought both families together.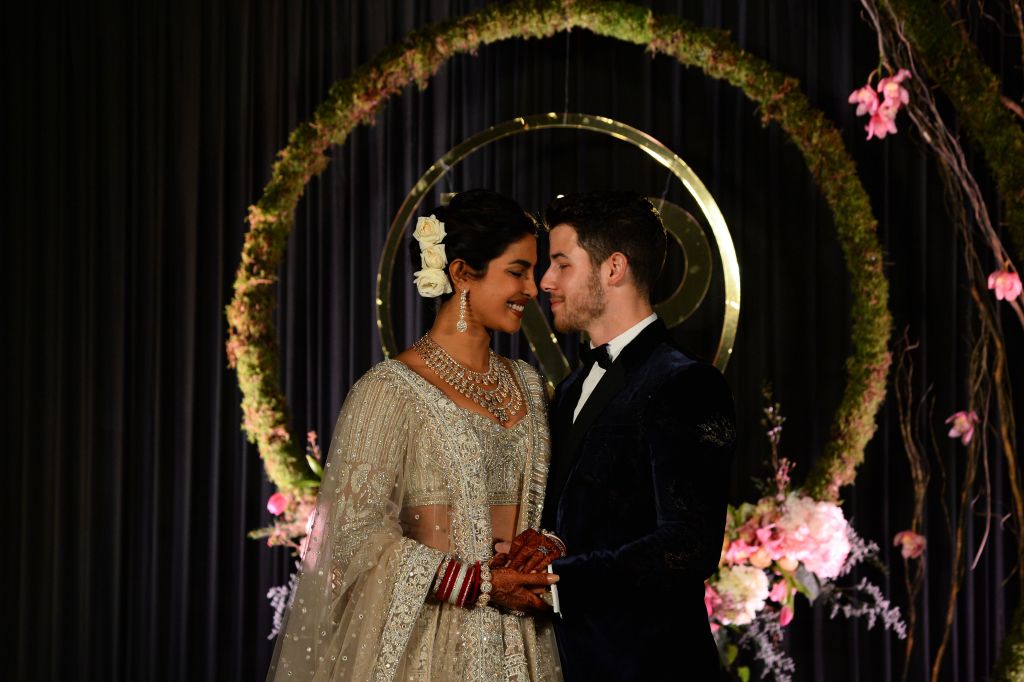 The world was in awe as we watched this extremely good-looking couple come together as one. Also, let's not forget to mention the extravagant wedding looks Priyanka Chopra was serving throughout the entire month!
Right after becoming Mr. and Mrs. Jonas, the couple has jetted off to Oman to enjoy a mini vacation/honeymoon together.
They were only able to spend a short amount of time there before they both had to fly back to the states for work obligations.
They spent New Year's Eve in Switzerland
After spending Christmas in England with the Jonas family, Nick Jonas and Priyanka Chopra flew to Switzerland to ring in the new year.
The couple was accompanied by Joe Jonas and his fiancée Sophie Turner as well as the youngest Jonas, Frankie. They were also joined by Priyanka's mother, Madhu Akhouri Chopra; and friends Cavanaugh James, Chris Ganter, and Martin Barlan.
The star-studded family enjoyed every second of their Switzerland getaway by sharing a few photos of them doing a little skiing, enjoying a few laughs atop a snowy mountain, and watching the fireworks before welcoming the new year.
It is obvious that Nick Jonas and Priyanka Chopra have loved every minute they were able to spend with their now conjoined family.
Now the couple can enjoy some alone time
Though the couple has been pretty busy this past month, they are now able to spend some alone time together while in their beach oasis.
There has not been word of how long Mr. and Mrs. Jonas plan on staying in the Caribbean but we can guess it might be for a while.
While they are enjoying marital bliss in the Caribbean, we'll just have to wait for them to share some breath-taking photos of their honeymoon!