Nick Jonas and Priyanka Chopra Are Living Their Best Lives During the Holiday Break: From Ski Resort to Beach Vacation
Nick Jonas and Priyanka Chopra are not only relationship goals — they're also living the ultimate vacation goals. Jonas and Chopra have packed their Christmas and holiday travel with two very different locations, getting the best of everything with snow and sand in a short span.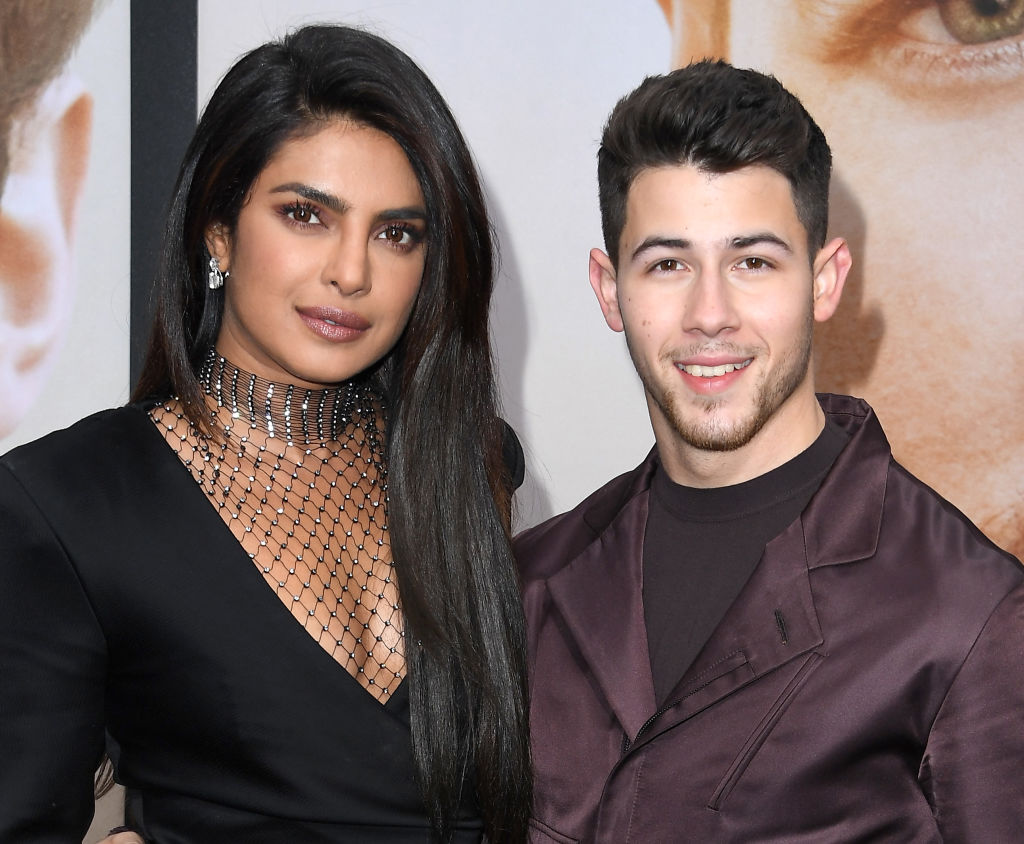 The Jonas Brothers shared their holiday plans
When they appeared at the 2019 Z100 Jingle Ball, the Jonas Brothers, Nick, Kevin, and Joe, spoke with Elvis Duran about their holiday plans and how the brothers wouldn't be spending it together.
They shared that Kevin would be with his family in New Jersey, Nick and Chopra were heading to California, and Joe had plans in the UK with wife Sophie Turner.
For as much fun as they'd been having with their tour, Nick shared that a break was in order, sharing: "I will say this run has been long enough to where I'm ready — I think we're all ready — for just that holiday season to have some quiet time with our families and then jump right back in at the top of next year."
Jonas and Chopra had a snowy Christmas
Jonas and Chopra headed to the mountains, spending Christmas at the Mammoth Mountain ski resort, where he gave Chopra a pretty big gift: a snowmobile!
She was thrilled by the thoughtful gesture, as Jonas posted a photo of Chopra posing on it, captioning it: "Nothing better than her smile."
Chopra posted about her new toy on Instagram as well, gushing in the caption: "Santa drove in on my bat mobile!! Aaaah! My husband knows me so well! Thank you baby. I love you!"
She posted a cute matchy couples pic of her and Jonas as they wrapped up their winter fun, captioning it: "Bye winter wonderland… you will be missed. See you in 2020 #twinningiswinning."
They continued their vacation at the beach
Chopra and Jonas weren't done with their vacationing just yet, it turns out, as they then headed to a beachy location for some sun, sand, and relaxation.
Both of them took to Instagram to share the same photo, showing the couple looking into the distance while enjoying a sunset from a boat. Their vibe was peaceful and so was the caption: "From the snow to the ocean. #lifeasitshouldbe." Chopra captioned the same pic: "Life as it should be."
Chopra also posted a beach pic, as the actress lounged in the sand, champagne in hand, captioning it: "So… no complaints."
It's been a busy year
The couple has had to balance their busy careers and their relationship but seem to have it all figured out, as Jonas shared with ET at the premiere of Jumanji: The Next Level.
He explained: "She's done soon with this movie and then she'll be back for a while… It's been almost four and half months on the road, and it's been, you know, interesting. But we have an incredibly beautiful balance in our lives and kind of an understanding of our priorities. That's the most important thing."
Jonas said of the upcoming break: "The thing I'm most excited about is the holidays to get a minute to relax."