Nicki Minaj Addresses Whether She's Really Retiring From Music
When Nicki Minaj announced on Sept. 5 that she was retiring from music, the world practically stopped. As the biggest female rapper in history with more Hot 100 entries than Aretha Franklin, it came as a shock that she would give it all up after only a little more than 10 years in the game.
Immediately, fans rushed to social media to respond to the news, reacting with disbelief, anger, and sheer devastation. It became so overwhelming that Minaj eventually deleted her tweet.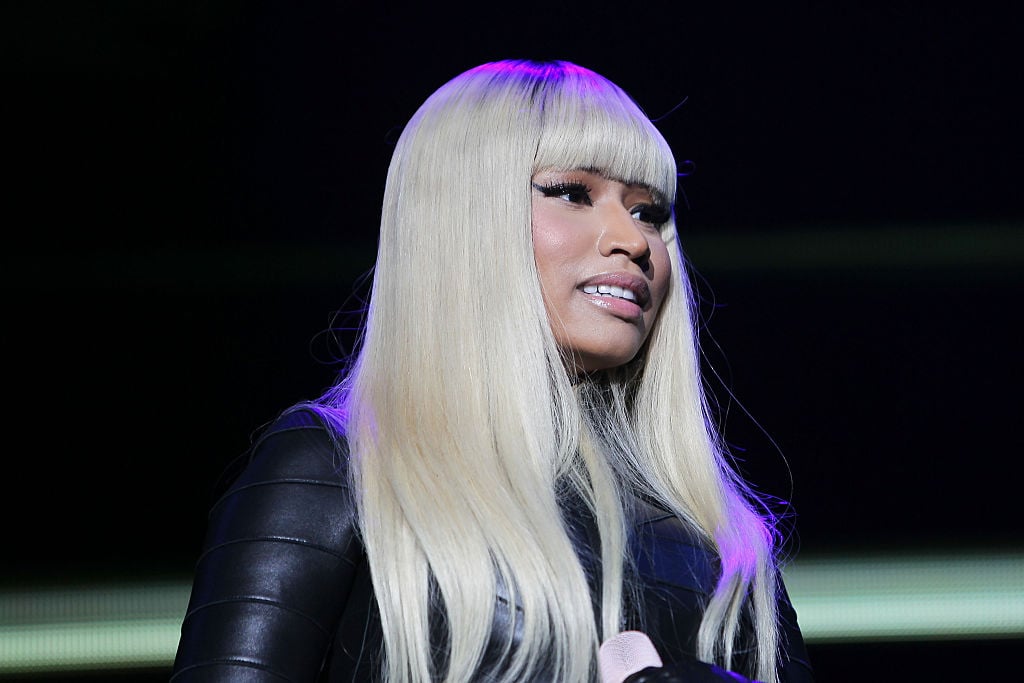 It's been more than a month since then, and Minaj has barely said anything about her announcement. But in a new interview, she opened up about her tweet, explaining that it was kind of taken out of context.
A recap of Minaj's announcement
In case you missed it, the "MEGATRON" rapper tweeted on Sept. 5 that she intended to retire and start a family with her boyfriend, Kenneth Petty. She and Petty began dating in December of 2018 and have plans to marry by the end of 2019.
"I've decided to retire & have my family," Minaj, 36, wrote in the since-deleted tweet. "I know you guys are happy now. To my fans, keep reppin me, do it til da death of me, ❌ in the box- cuz ain't nobody checkin me. ✅ Love you for LIFE ♥️"
Many of her fans flooded her comments with emotional reactions. Some implored her to release one more album, while others wished her well, or reacted with heartbreaking messages. 
In response, Minaj apologized, calling her announcement "abrupt and insensitive," and promised to elaborate on a forthcoming episode of her show, Queen Radio. However, the episode has not yet aired.
Minaj is now opening up about her tweet
The "Good Form" rapper talked about her announcement to The Shade Room in an interview published on Oct. 20, telling the outlet that, when she posted the tweet, she had still planned on releasing pre-recorded songs and features. But she did not know whether she would stick around the industry to complete her fifth album.
"The retirement [tweet] was talking about my album, meaning, like, 'Do I want to go back and record my fifth album?'" she explained.
"It was really about the fifth album. Where do I stand with [retirement] now? I didn't know my fans were going to act like that with the tweet, and it hurt my feelings. I felt like the way I did it was like insensitive to my fans, I didn't know it was going to be that big of a deal. So that's why I deleted it because it had like 600,000 likes and it was up for like less than an hour, and it took on a life of its own," she continued.
"But you know what, I'm a human being and sometimes in the middle of all this chaos, you're a woman, you're a human being, you have feelings, you may speak out of term. You may do things or say things where you're like 'what the hell was I talking about or thinking about,' but I'm human," Minaj added.
She couldn't really retire anyways
Minaj is reportedly contractually obligated to release six albums, which is pretty unfortunate for her. Over the years, the "Your Love" rapper has made it clear that she wants to take a break and start a family after album No. 5.
In a 2014 interview with Complex, she said, "If I'm done with my fifth album and I don't have a child by then, no matter how much money I have, I would be disappointed, as a woman, because I feel like I was put here to be a mother."
Minaj added, "By the fifth album, I will have walked down the aisle and I will at least be on baby number one, possibly baby number two."
It's unclear when Minaj plans on recording new music. But, on the bright side, she recently released a couple of pre-recorded songs and features.
In September, Minaj released a track called "Fendi" in celebration of her line with the Italian fashion house. The same month, she made an appearance on rising rapper DaBaby's debut album, Kirk.
So, that's at least something.