Why Nicki Minaj Skipped the BET Awards
Last night, the 2019 BET Awards were held in Los Angeles and the venue was jampacked with celebs and performers from the entertainment and sports worlds. One star who was visibly absent from the blue carpet this year was Nicki Minaj.
The rapper has been a fixture at the event for almost a decade but wasn't present as a performer or nominee this year, although her name did come up. Her last album, Queen, dropped in August 2018, and had some solid hits on it. Her new single, "Megatron," was released on June 21, the same weekend as the BET Awards. So why didn't Nicki Minaj grace the Staples Center with her presence?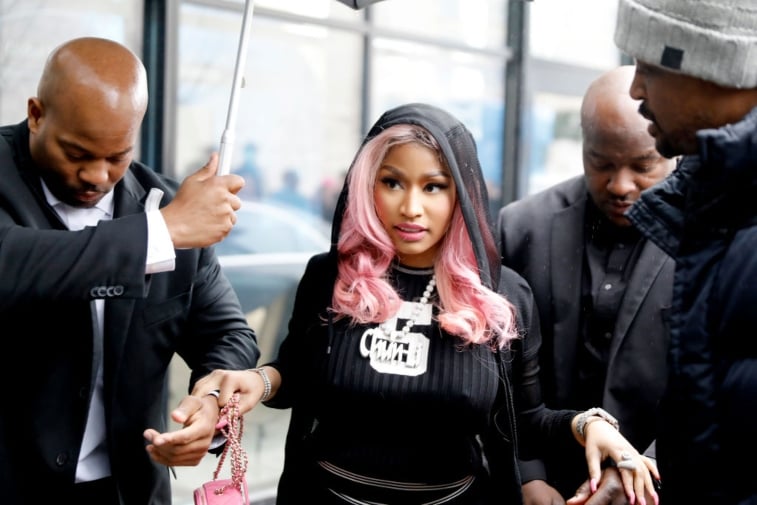 What happened between Nicki Minaj and BET
Originally, Nicki was scheduled to be a headliner at BET Experience and appear on the BET Awards this year. All was well, but they took a turn during Grammys season. After Cardi B won for best rap album in February of this year, BET sent out a shady tweet that same night taking a dig at Nicki. The now-deleted tweet said, "Meanwhile, Nicki Minaj is being dragged by her lacefront."
When word got back to Nicki, she wasted no time severing ties with BET. As Pitchfork pointed out, the tweet seemed to target the feud between both of the female rappers. The next day, Nicki tweeted, "Young Money will no longer be a part of the BET Experience or award show. Summer Tour dates dropping soon." In support, Little Wayne also dropped out of the event.
BET issued a lengthy apology on their website and social media following the incident, but it was too little too late:
"BET loves Nicki Minaj. We have supported her from the very beginning of her career and will continue to do so moving forward. Nicki has paved the way for so many performers and has solidified her place as one of the most powerful figures in the music industry. Unfortunately, the respect we have for Nicki was violated by this post that should never have been written. The post does not reflect how we feel about Nicki. And further does not reflect our company values. We deeply apologize for the hurt, disappointment and confusion that this post has caused. We are committed to doing everything we can to address the situation. We are also conducting an internal audit to assure these types of posts are not published again. We have apologized to Nicki and her team. The post has been removed and we have taken additional appropriate action. We understand Nicki's position and look forward to continuing our dialogue with her. Finally, we apologize to all of her fans. This should have never happened."
BET not only pissed off Nicki, but her fans as well, and they had a lot to say to the network about her treatment. Fans were urged to get refunds for their BET Experience tickets and many willingly did so, citing they felt that BET was trying to pit Nicki and Cardi B against each other.
Nicki's history and future with BET
Fans who tuned in last night know that Nicki Minaj was a nominee in the "Best Female Hip Hop Artist" category, in spite of the strained/cancelled relationship between her and the network. In the past, she's been nominated for 29 BET Awards and more than 30 BET Hip-Hop Awards, winning a total of 19.
From 2010 to 2016, she's won the "Best Female Hip Hop Artist" award at the BET awards. Between her performances and nominations, she's been a draw for the show for years. Obviously, she can still be nominated. Going forward, it doesn't look like she'll be mending things with the network anytime soon, but never say never.
Don't look for the star at any other BET events anytime soon, including the BET Hip-Hop Awards which will be held later this year. What you can look forward to however, is her new album which was completed a few months ago. For diehard fans, she's got two new singles circulating right now and a possible tour coming up. What awards show?