Nicolas Cage Will Play Himself in New Movie: Has He Finally Gone Too Far?
There are over-actors, and then there is Nicolas Cage. Throughout his career, the actor has developed such a distinctive presence on-screen. Even when his films don't connect with audiences, Cage's performances tend to be unforgettable. So news about the Oscar-winning actor's next project — in which he'll take his persona further than ever — has Cage fans eager to learn more.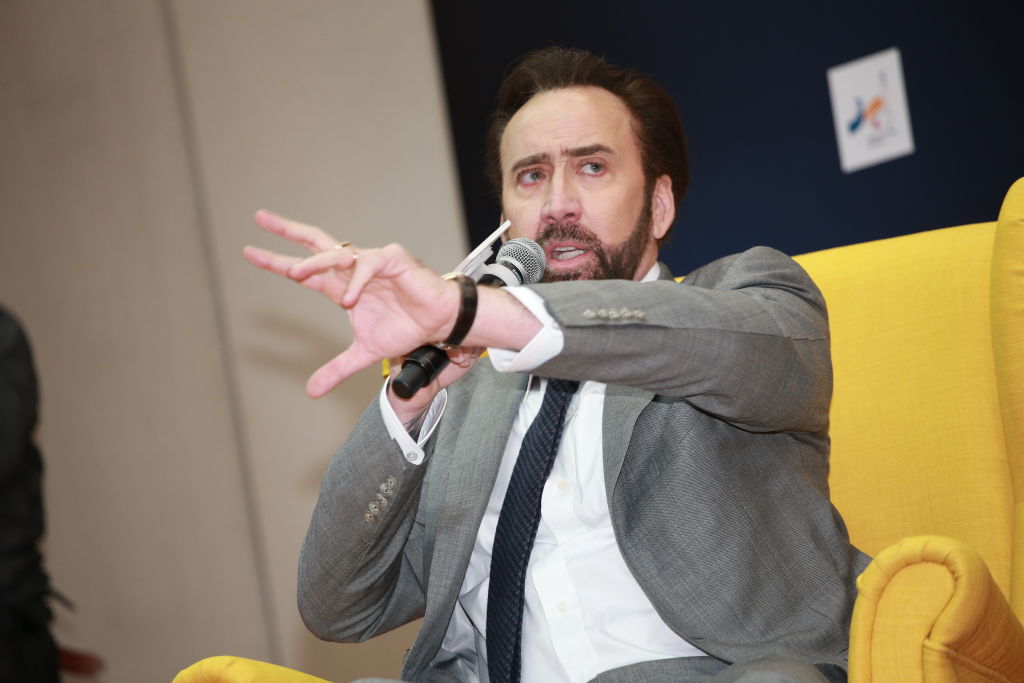 Nicolas Cage and his distinctive acting style
Cage has undeniably starred in some classic films. Yet, he is rarely as much as fun to watch as when he is completely let off the leash. It's the reason fans loved his performance in the 2018 thriller Mandy so much.
In interviews, Cage has described his acting style — which he developed himself — as "Nouveau Shamanic." This extreme variation on method acting allows him to let loose while the camera is rolling. Arguably, this approach has resulted in some of Cage's most memorable performances.
And, in fact, his go-for-broke style has become his signature, giving fans something to look forward to every single time he joins a new project.
His next role: 'Nicolas Cage'
Cage fans already have a lot to be excited about. But The Unbearable Weight of Massive Talent may prove to be the actor's greatest achievement yet.
The new film, Variety reports, will cast Cage as a version of himself who accepts a $1 million gig to attend a fan's birthday party. Of course, things go awry, and Cage's only way out is for the actor to channel his most famous characters.
Even in a career as storied as Cage's, this feels like the ultimate inside joke. Still, Lionsgate is in final talks to acquire the project, with Tom Gormican (That Awkward Moment) directing. So, as crazy as it sounds, the film seems like it might actually be happening.
No word just yet on which Cage characters will be referenced in the film. But we can't imagine films like Raising Arizona, Face/Off, and Con Air will be left out. We can already hear the Cage fans out there clamoring for a callback to The Wicker Man.
Will 'The Unbearable Weight of Massive Talent' work?
On paper, The Unbearable Weight of Massive Talent feels like a fun romp. But is it actually a good idea? After all, Cage will essentially be playing a parody of himself in the new film.
Most actors would balk from a film role that essentially sees them run through their greatest hits. Then again, Cage isn't most actors. Let's not forget that this is a man who once went searching for the Holy Grail. Really.
No one seems to be as in on the joke as Cage himself. Remarkably, the actor has maintained a leading man career even as he's become something of a cult movie icon. Although the success of The Unbearable Weight of Massive Talent will depend on its execution, we'd be lying if we didn't confess we're curious to see it.