Nicole Curtis and Vanilla Ice Fans Beg for a Mashup Show
Nicole Curtis from Rehab Addict spilled the beans about collaborating with Rob "Vanilla Ice" Van Winkle for a new episode of While You Were Out on HGTV and TLC this year.
HGTV and TLC created the perfect home renovation show by selecting some of their most popular specialists to collaborate on the new home improvement series. While You Were Out is actually a reboot of the original series which ran on TLC earlier in the decade, People reports.
While the show is updated for 2019, the rules are still the same. A friend or family member sends their loved one on a vacation, but does surprise home makeover "while they are out."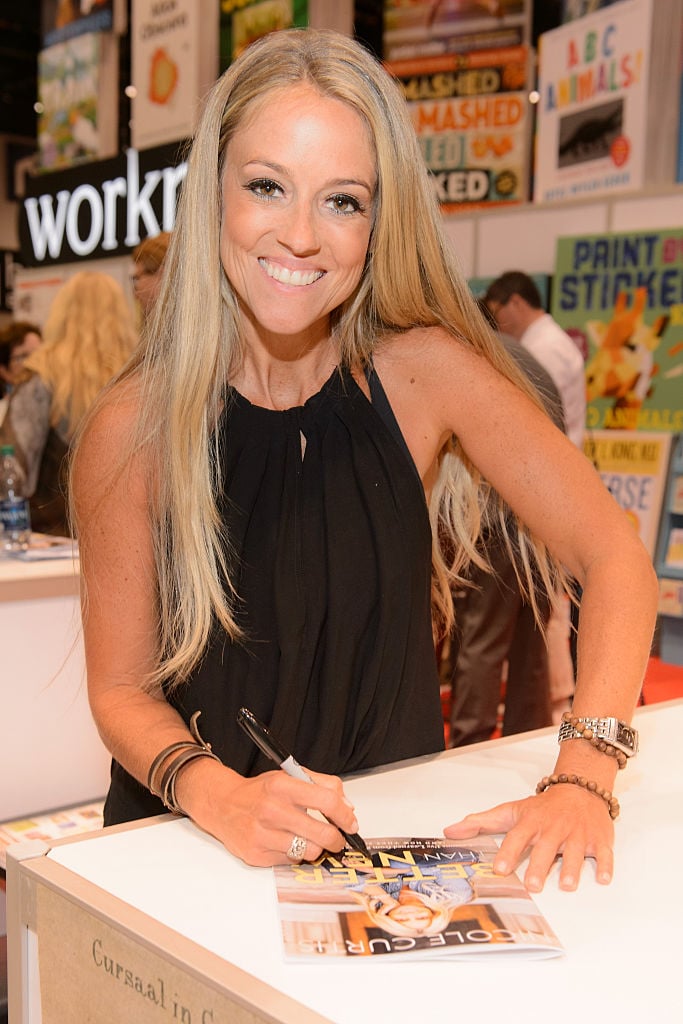 How is the new series different?
One big difference is the crossover aspect of the show. TLC team members will feature a slew of Trading Spaces familiar names. This includes Ty Pennington, Vern Yip, Carter Oosterhouse, Doug Wilson, Frank Bielec, and Hildi Santo Tomas.
Curtis joins David Visentin and Hilary Farr from Love It or List It, Karen E. Laine and Mina Starsiak from Good Bones and Bristol and Aubrey Marunde from Flip of Flop Las Vegas from team HGTV. Van Winkle from the Vanilla Ice Project comes from the DIY Network.
Another update is the budget, People reports. The original series managed to get the budget up to $2,000 per makeover. But for the new series, the team will have $10,000 per room. Each episode will include two home updates that feature two designers and one carpenter working on each home.
Fans love Curtis' photo
Curtis must have been teamed up with Van Winkle. She posted a fun photo of the twosome along with some interesting facts. "I feel like I'm the claymation person photoshopped in here with Rob. Few things to know : 1. We have an episode of 'while you were out' airing in a few weeks 2. it's a show 3. He's older than me 4. We first met on a float in the Thanksgiving Day Parade (weird, but true) 5. He dropped butcherblock on my hand right after this pic -still have the bruise to prove it 6. We were locked in an 11×11 room for 3 days -we mostly chatted babies and raising teenagers."
Fans couldn't get enough and wanted to see the two do a spinoff show together. "Yaasss!!! You two together on a project would be epic!" one person responded. Another person wrote, "You guys need a show together what a cool deal that would be."
Some had show name ideas too. "new show 'fancy-frugal-flip,'" one person suggested. "This picture is a design show in the making!" another person coaxed.
Check out The Cheat Sheet on Facebook!