Nicole Curtis From 'Rehab Addict' Has the Best Response to Her Son Painting the Dining Room With Red Handprints
Most parents would gasp and probably punish their children if they took red paint to their formal dining room. But not super-chill mom, Nicole Curtis from Rehab Addict.
The home renovation expert took to Instagram to not only giggle at how quickly her child painted her dining room, but to use it as a moment to tell parents to embrace their child's creativity instead of admonishing them.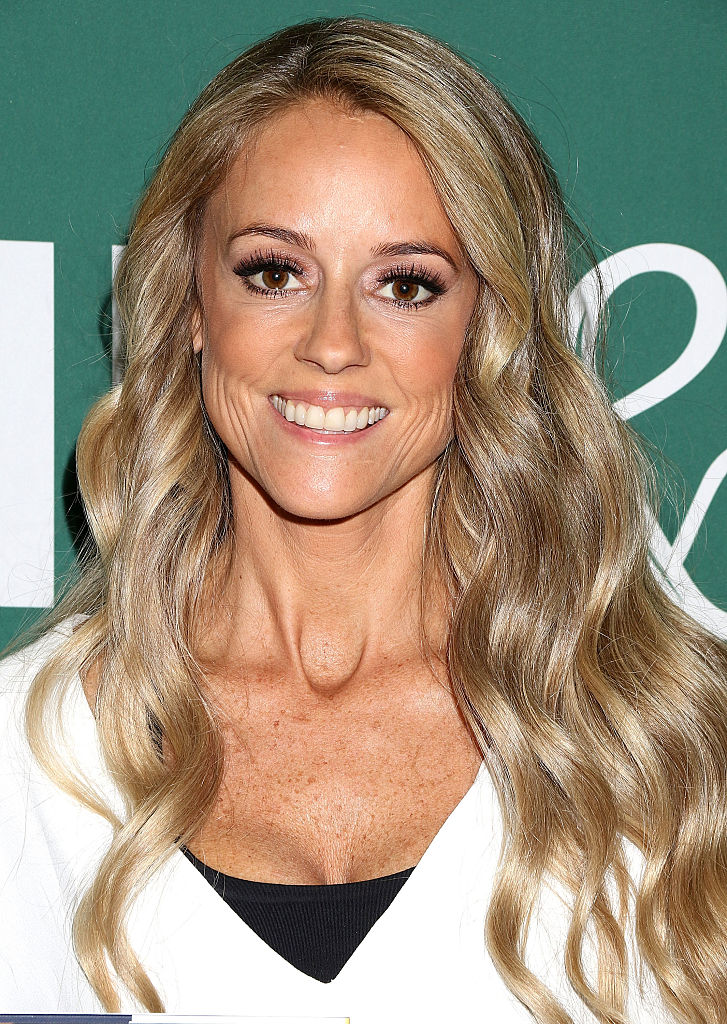 In her Instagram story, Curtis stood in front of a gorgeous white wall, covered in tiny red handprints and smeared red paint. She smiled and said, "That's art," she said nodding. "Yep, I went in to make a cup and tea and when I came out this was on the wall. Now I would have rather they not use red paint because, eh…it's not the best thing. But let me tell you this, they were so proud. And that's all that matters."
She's had a little experience with this 'parenting thing'
Curtis added to her story. "22 years of parenting experience = greater understanding to praise rather than scold…"
She says, "Children are artists until someone tells them they are not. Children who learn to mess and are proud of their achievements tend to be better and well rounded adults." Curtis adds that it is a lot easier to fix a painted wall than a child's broken spirit. "I would say that's a plus!"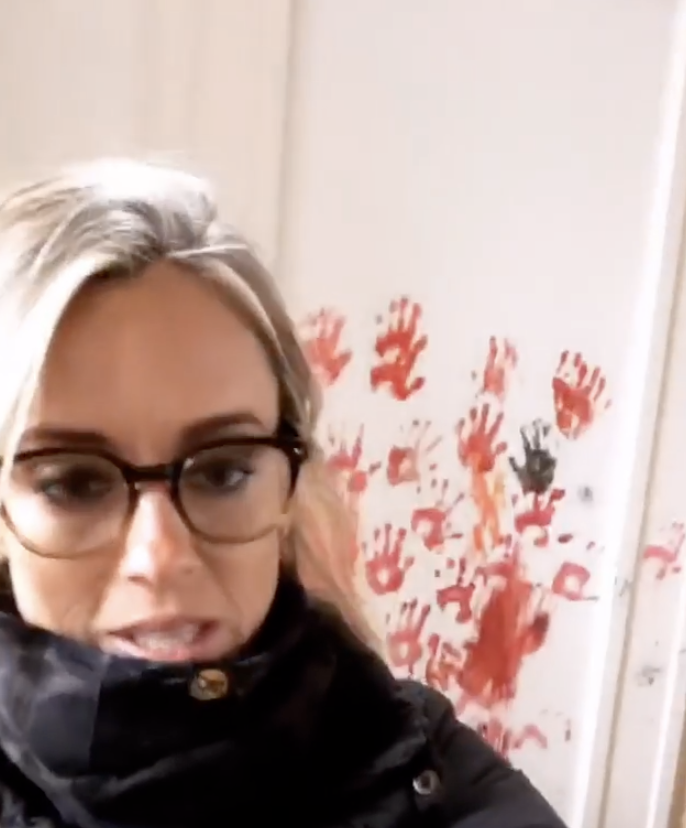 Curtis is the mother to son Ethan, who is now 20 years old and Harper age 3. She reflected on motherhood in a May Instagram post. "I never asked God for anything except to make me a mama. As the "old" mom (because I've already been through the teen years) I get asked what I do differently. Well, I recognize that problematic moments stem from frustration rather than defiance. I smile more and don't worry what others think of my parenting and focus on what matters most to my children. No mom is perfect, but the perfect gift a mom can give a child is to always be able to say I'm sorry -let's try that again. We have to be able to show love, acceptance and forgiveness to teach it."
Curtis reminds parents to embrace their child's spirit
In addition to posting to her story, Curtis offers more advice in an Instagram post too. "I have 22 years experience at this job -it's all about helping children's spirits flourish," she wrote. "They don't call me the old, new mommy for nothing (not cause of my age -I'm considered young in my parenting groups) -it's cause I have the wisdom & all my past trial & error experiences from my first round (also a background in elementary Ed, but who's counting credentials )."
"Anyhow -to you stressed out parents thinking you aren't doing it right -chill out -as long as your child is acting like a child…you are doing everything right! Children should be heard and seen and loved and encouraged and supported and cherished and celebrated always. Trust, there's plenty of time for them to be stuck in adulthood rules."
Check out The Cheat Sheet on Facebook!