There Might Be a 'Nightmare Before Christmas' Sequel in The Works — Here's What We Know
Have you ever wondered what would've happened in Jack Skellington went into a different door? Christmas is great and all, but what if he went into the Valentine's Day door with Sally? What if he went in the Easter door and people thought Zero was the Easter bunny? Well, Nightmare Before Christmas fans, there may or may not be a sequel to this movie in the works. Here's what we learned for a pretty exciting Twitter conversation.
Reportedly, Lynda Olanoff worked for Disney and Tim Burton
It has been over 25 years since Tim Burton premiered his creepy, yet endearing, animated film, entitled The Nightmare Before Christmas. Now, there might be an addition to Jack's story.
According to her Twitter account, Lynda Olanoff "served as a consultant for Disney, New Line Cinema, Netflix, Universal Pictures, Syfy, and AMC." She's worked on movies like It: Chapter Two and now, she has some exciting news for fans of Tim Burton's The Nightmare Before Christmas. When one Twitter user wrote about Jack Skellington entering another door, Lynda Olanoff responded.
"There are several answers I have for this, unfortunately, I don't have permission to elaborate…..yet," wrote the Twitter user. Naturally, fans of Jack Skellington, Sally, Zero, and The Nightmare Before Christmas freaked out.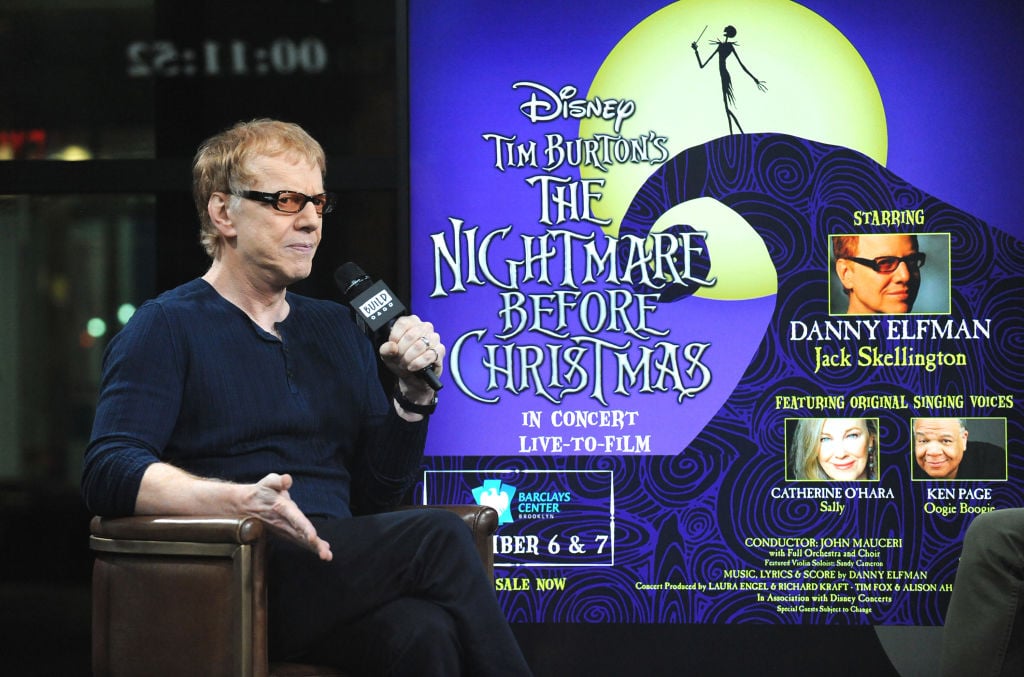 Naturally, fans on Twitter freaked out at the 'Nightmare Before Christmas' news
Once Olanoff shared her tweet, fans started speculating regarding the plot of this upcoming movie. There were multiple doors surrounding the Christmas tree door, including a Thanksgiving, St. Patrick's Day, Valentine's Day, and Easter door.
"Can they make a whole movie about Easter though like what's he gonna do for an hour and a half in Easter world? Look for eggs?" said one Twitter user.
"In the first one he spent all of Christmas dressed as Santa and handing out presents I guess for Easter he'd be dressed as the bunny and hide the eggs or something like that," replied another Twitter user. Lynda Olanoff finally responded to the fans, but she didn't reveal much. The Twitter user wrote, "Guys, stop asking. Go make yourselves busy for a year or so."
Of course, this is not the first time Nightmare Before Christmas fans have been teased with the idea of a sequel. Disney has not confirmed the movie's sequel, or the statements by this Twitter user.
In the meantime, fans can watch 'Nightmare Before Christmas during Freeform's '31 Nights of Halloween'
The Nightmare Before Christmas sequel will most likely be over a year away. However, fans can still get into the Halloween spirit, thanks to these characters. Recently, Vans collaborated with the movie to bring new sneakers to fans, featuring all their favorite Nightmare Before Christmas characters.
Additionally, this October, Freeform will feature their annual "31 Nights of Halloween" movies. The schedule for 2019 includes new favorites and old classics, all ready to get viewers in the Halloween spirit. Additionally, there will be live performances of the production in the United Kingdom, featuring the original voices of Jack and Sally.
The Nightmare Before Christmas will play during Freeform's "31 Nights of Halloween." Other movies to play on Freeform during October include films like The Addams Family, Hocus Pocus, Hotel Transylvania, and Charlie and the Chocolate Factory.