How Nikki Bella Felt About John Cena While Watching the 'Total Bellas' Finale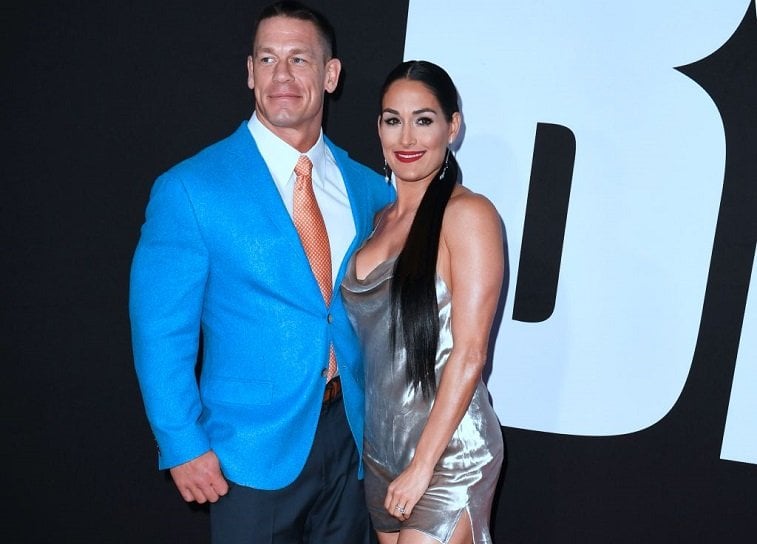 After watching last night's Total Bellas finale, Nikki Bella apparently feels even more confident that she made the right decision by calling things off with John Cena.
Nikki Bella and John Cena announced in April that they had called off their wedding, and this event was documented on last night's episode of Total Bellas' third season. In the episode, Bella says that she is "exhausted" by trying to make things work with Cena and needs time to work on herself. This came a few months after Cena and Bella had broken up due to their differing stances on having kids.
Now, it's been three months since Bella made the decision not to go through with the wedding, so how did she feel while reliving this on Total Bellas? According to TMZ, watching the finale reminded Bella how unhappy she was and how much she "hated the feeling of being confused and living in a gray area." Reliving this experience just reminded her why she decided not to get married to Cena, and she doesn't regret the decision, TMZ's sources said.
TMZ also reports that Cena and Bella are telling their friends that they're definitely done but that Bella isn't thinking about dating anyone else right now. This comes after TMZ had previously reported that Bella is finally moving out of Cena's place and going house hunting.
This has all been a bit confusing, as in early June, it was reported that Cena and Bella had gotten back together. But that doesn't appear to have been true, or if it was, it didn't last long. In early July, Bella said that she and Cena were just friends but that they were in constant communication. She explained in a YouTube video:
"Right now, we're just friends. We are both working on each other, and trying to work on us. We talk every day. He is not only my best friend but he truly is one of the most amazing people I have ever met….I do have hope for us, and John right now is in China filming a movie. So I hate to say it's perfect timing, but it's giving us this time in life to see what we really want for the future."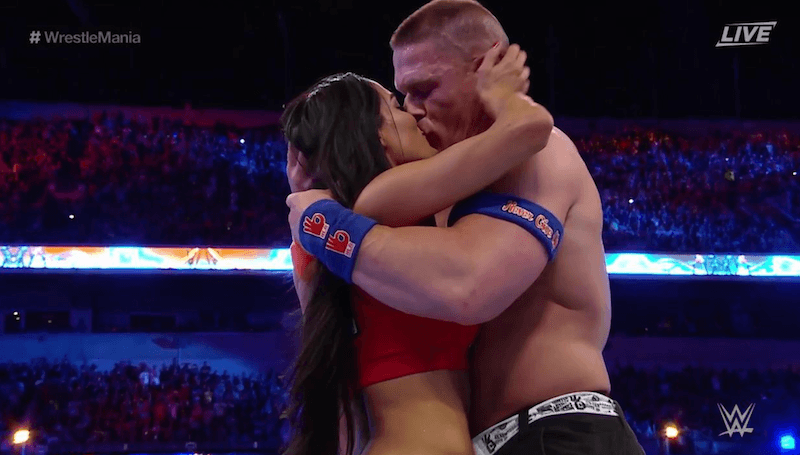 Although Cena and Bella are not back together right now, Bella has repeatedly made statements suggesting that they could reconcile further down the line. Bella told Entertainment Tonight back in May, "John is such an amazing man. He really is the love of my life. I truly hope one day that we can work it out and get back together. I think there is hope."
She made a similar comment while talking to People, saying, "I definitely do [think we will get married]. I think he's Mr. Right. He's Prince Charming. He's an amazing man. I hope that our paths do come back together and I think they will."
Whether or not they get back together is all on Bella, as Cena clearly wants to fix things with her. He said on Today shortly after the breakup was announced, "I don't want anybody else…I don't have any other hopes other than maybe one day that we can work it out."