Nikki Bella Says This is Her One Regret in Her Breakup With John Cena
Reality star and former WWE wrestler Nikki Bella doesn't shy away from being vocal about her thriving romance with former Dancing With The Stars pro Artem Chigvintsev. The two are often spotted by paparazzi, and Bella frequently shares pics of the two on her social media accounts.
While Bella is clearly in 'serious mode' with Chigvintsev – even taking the step of meeting his parents – she recently shared some thoughts on her split from fiancé John Cena.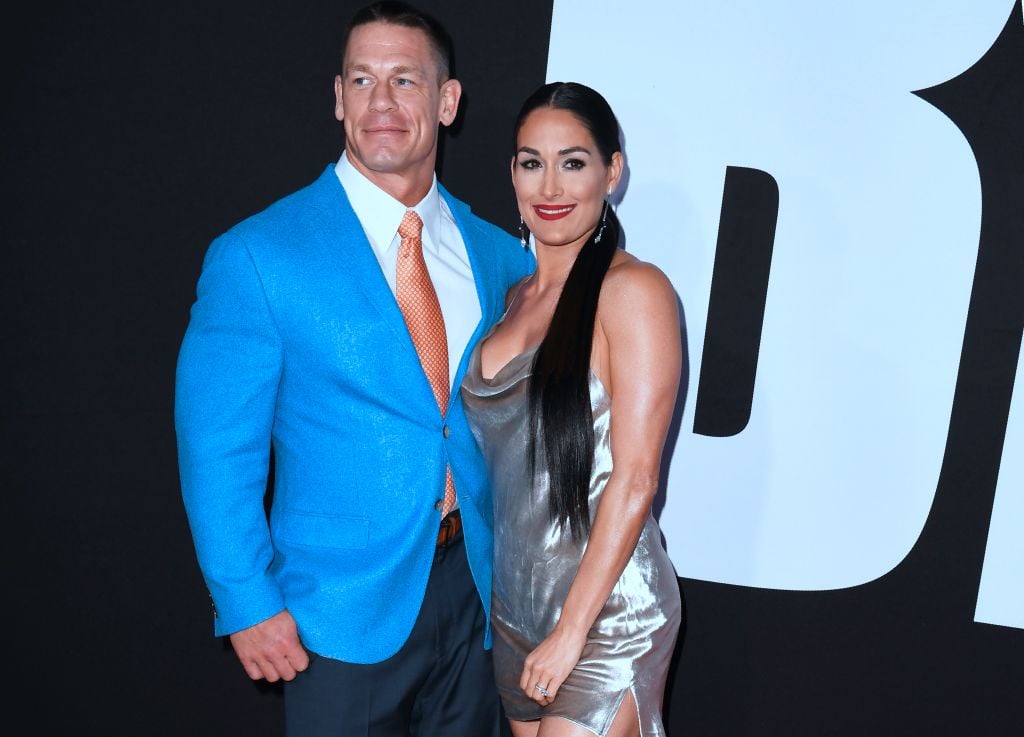 Meeting the parents
Earlier this month, Chigvintsev introduced Bella to his parents for their first in-person meeting. The former wrestler admitted she was a bit jittery about coming face to face with her beau's mom and dad.
"I was very nervous to meet Artem's parents," Bella told Us Weekly. "One thing that was very difficult is the language barrier. His parents only speak Russian; I don't know Russian. But, you always hear about Russian parents, especially the moms. They're very protective of their boys, so I was very nervous."
The former DWTS star, who hadn't seen his family in several years, had given Bella some language lessons in preparation for the introduction, though she confessed she had a bit of stage fright. "I froze up and I was staring at him," Bella revealed. "I was like, 'So how do I say hi? What do I say?'"
Bella apparently had no reason to be concerned, clearly winning over Chigvintsev's family. "My parents love Nicole. It's been a great reunion," Chigvintsev shared. "I haven't seen them for over 5 years. They've been able to finally meet her in person, her to be able to see them, it was kind of a dream come true."
Revealing regret
Last year, Bella went through a highly publicized breakup with Cena, and has spoken of her healing journey since the severed relationship. With Cena previously being a frequent guest star on Bella's reality show, Total Bellas, she recently expressed that she regretted Cena not having more opportunity to share his side of the story.
"The one thing I really regret about showcasing the breakup is that no one got to hear [John's] voice, and it just seemed so one-sided," she told Health Magazine. "I felt like that wasn't fair to him because he was on this journey with us from the beginning."
Bella praised Cena for selflessly being there to support her career without expecting anything in return. "What people don't realize is that John never took one paycheck from Total Bellas. It was beautiful—he was fully there to support me. I'll never forget his support and his love," she said. "That's what made me sad—I don't want to say it became the Nikki show, but in a way it did because you didn't get to see John anymore."
Family ties
Throughout Bella's relationship with Cena, the actor and pro wrestler became close to Bella's family and still maintain a loving bond. "My family loves John. I love John—he's such an amazing person," she said. "The timing was off. But I love my family for that—they have never once been pro Nicole in this, and that is what has helped me grow. I didn't have my family coddling me."
Bella's twin sister Brie was particularly saddened by the couple's split, saying she thought her twin "made a big mistake," but then came to see that their coupling wasn't meant to go the distance.
"They were just such a lovely couple, and I thought they were such a perfect match. Because I'm married, I felt like there are ups and downs in relationships, and you work on things—you don't just give up," Brie told Health. "But then, after the breakup, I started seeing that they both wanted different things. So then I approved of the breakup."
Now with Bella's romance going strong with Chigvintsev, fans are paying close attention to her social media accounts for any relationship updates!