Lauren London Taught Us an Important Relationship Lesson at Nipsey Hussle's Funeral
Actress Lauren London gave a moving eulogy at the funeral of rapper Nipsey Hussle. She spoke about his wisdom, his love of life and learning, and how he had an undying passion for his Los Angeles community. London also gave an intimate look into her life with Nipsey Hussle, sharing a text message she wrote to him while he was asleep next to her.
Lauren London and Nipsey Hussle's relationship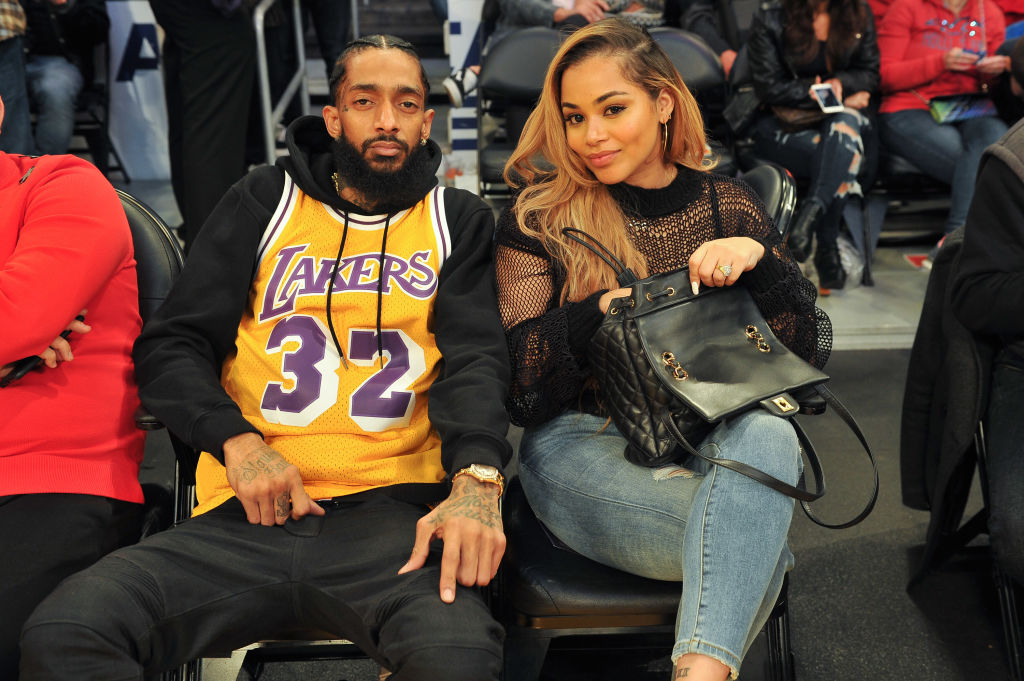 London dated Nipsey Hussle (born Ermias Asghedom) from 2013 until his death on March 31, 2019. They started a relationship after connecting through social media. The couple had a son named Kross in 2016. They each also had children from previous relationships.
What Lauren London taught us about relationships
During her eulogy, London shared a text message she wrote to Nipsey Hussle in January. She told the audience she wrote the message while he was asleep. In her message, London told Nipsey Hussle how much she appreciated him and how much she loved him. Her text shows us how important it is to tell the ones we love how much we care for them while they are still alive. London seemed to instinctively know this, sending her significant other a message of deep appreciation and love. Here's what London said during her eulogy:
Ermias was asleep one morning and I was watching him, because I used to love to just watch him sleep, and I wrote him a text while he was sleeping so that when he woke up he would read it. I'm going to share with you that text:

Ermias, I want you to know that I feel real joy in my heart when I'm around you. I feel safe around you, protected, like a shield over me when you're around. I'm totally myself when I'm with you, which is probably annoying because I don't wear my cool mask anymore. You've made me more of a woman, you've given me the opportunity to really love a man. You've been with me while I've been sick, through all my fears. You have encouraged me and inspired me to reach higher. I've learned so much about myself with you. You've been my turn-up and my church. I wouldn't want to go through this journey with anyone but you.

I look up to you in a lot of ways and I strive to educate myself more like you have. And when we are at odds, I feel defeated and sad, knowing that we are so much better than that. I just want you to know you've been the greatest boyfriend to me. You weren't perfect, but I would never ask you to be. You and I work; we fit. And you're the coolest guy in the world to me, still. I love you so much unconditionally. My truth is this: I'm never going to give up on you. My love and my devotion is to you.
Lauren London's tribute to Nipsey Hussle
Shortly after Nipsey Hussle's funeral, London debuted a new tattoo. She had Nipsey Hussle's face tattooed on her arm. In an Instagram post, London wrote this heartfelt message: "Real Love Never Dies. When you see me, you will always see him. #LoveYouHussle #TMC."
Read more: Lauren London Net Worth and How She Became Famous
Check out The Cheat Sheet on Facebook!