No One Took Halloween More Seriously Than Ariana Grande This Year
It's always fun to see celebrities go all out for Halloween. From couples to families to individuals, plenty of your favs delivered incredible looks this year. But few took it to the degree that Ariana Grande did. Read on to learn more.
Ariana Grande loves a good costume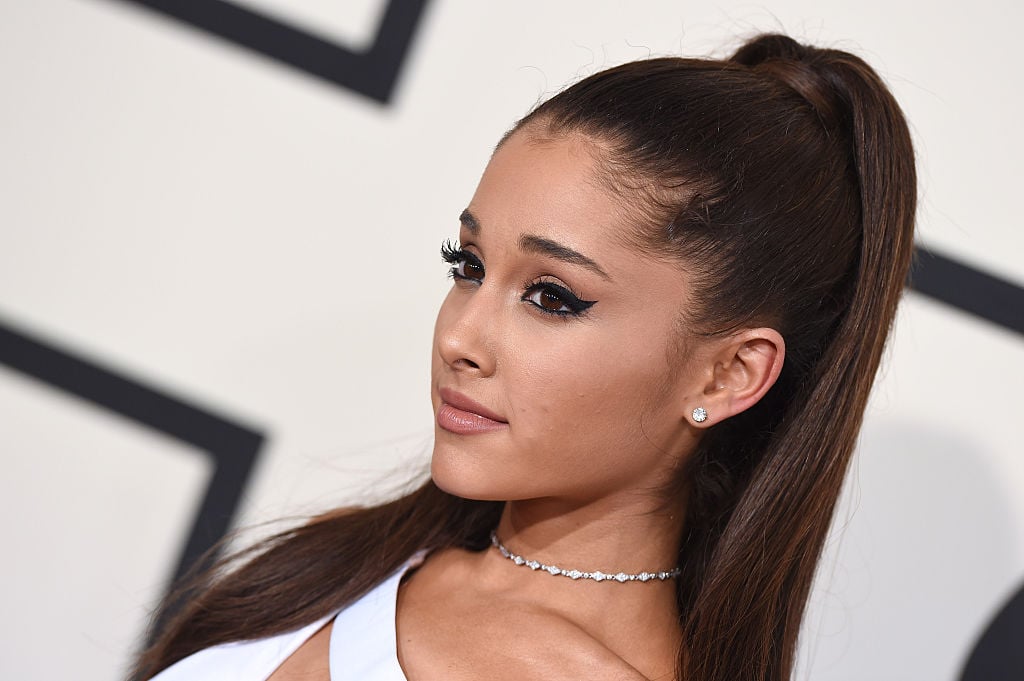 If there's anything we know about Grande, it's how much she loves a specific "look." People have been dressing up as her for ages (see Kourtney Kardashians' 2018 costume), with her signature ponytail and thigh-high boots.
And Grande herself loves to try out costumes. Last year, for instance, the "thank u, next" video was full of them. She dressed up as Regina George from Mean Girls, Torrance from Bring It On, Elle Woods from Legally Blonde, and Jenna from 13 Going on 30.
She teased her inspiration for days leading up to it
Grande has worn some cute Halloween costumes in the past, but this year, she teased the theme for days leading up to Oct. 31. She posted plenty of photos on her Instagram from The Twilight Zone, especially one particular episode, titled "Eye of the Beholder." Fans were quick to guess where this was going.
Here's who Grande dressed up as
Grande went all out with her costume. If you're not familiar with the episode, it's about a woman, Janet Tyler, who undergoes multiple rounds of plastic surgery to look "normal." However, as it turns out, the way she looks is normal — to us. But in her world, most appear very different.
The artist captioned the above photo "final procedure was a success," as though the character had finally achieved the look she desired. It's an intriguing commentary on what our society views as beauty.
She was super committed to the look
All of the prosthetics required were a lot for just one costume. Grande had previously told fans that she was also working on a "cute costume," but the night of, she revealed that she'd decided to stick with her Twilight Zone theme. "Nothing makes me feel more joy," she wrote.
Her other inspiration
You may recall that Grande has a pet pig, Piggie Smallz, whom she adopted while dating Pete Davidson back in 2018. The pig doesn't make too many appearances on her social media these days, sadly.
But fortunately, Grande brought her pet out for the perfect occasion. After all, her pig-like costume was clearly at least partly inspired by her furry friend. She posted a photo of the two together, writing, "My sweet girl. She fell asleep in my lap."
Grande also dropped a new album at midnight
Grande always has multiple things going on at once. Right now, she's on a brief break from her tour, having finished off the European leg and heading back to tour in the U.S. next week. But she's got plenty going on in the interim.
At midnight on Nov. 1, 2019, the highly anticipated Charlie's Angels soundtrack was released. Grande co-produced the album, and is also featured on many of the tracks. It was a busy 24 hours for the singer, that's for sure.