Noah Centineo: Meet the Actor and Learn Why He May Be Leaving Behind Heartthrob Roles
For those who frequent the "Romance" genre section of Netflix, you've probably already heard Noah Centineo's name before. For those who don't live for romantic comedies, keep reading to learn more about Noah Centineo. Plus, learn why he may not be playing a heartthrob in the future.
Who is Noah Centineo?

Centineo is a native of Miami, Florida. Born on May 9, 1996, to Kellee Janel (Andres) and Gregory Vincent Centineo, he grew up in Boynton Beach, Florida. Centineo has one sibling, an older sister named Taylor.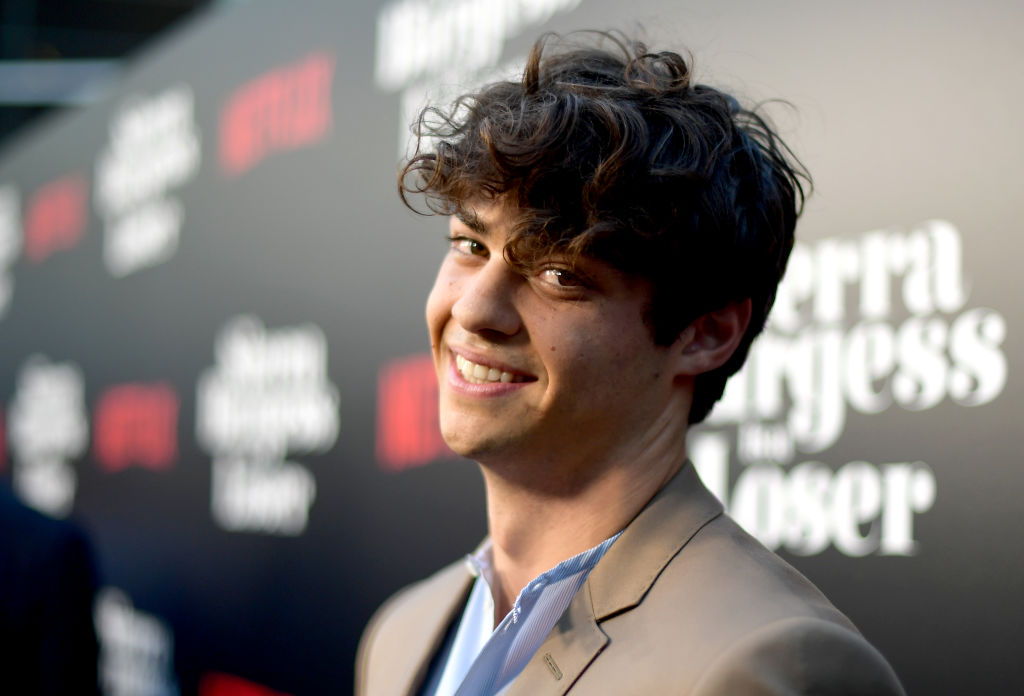 Centineo moved to Los Angeles at the age of sixteen after he attended a school for the arts in Florida.

How did Centineo get the scar on his face?

Centineo has a scar on his face that's now become part of trademark look.

"I got attacked when I was six years old by a Mastiff," Centineo told BuzzFeed."He ripped a hole in my face, so you could see my teeth, my gums, and all the way through my tongue to the other side. There was a massive, gaping hole."

"I specifically remember him lunging, being pulled away from him, and then looking back and seeing him cock his head like he didn't really understand what happened," Centineo said. "Some people were like, 'Do you wanna put the dog down?' I was crying, like, 'No, he didn't mean to do it!'"
Ironically, Centineo told the origin story of his scar during his puppy interview with the publication, according to Insider.

The bad encounter hasn't turned him off of dogs completely."Getting a dog, a bigger dog, after that was great, and now, the bigger the dog, the better," he said.

'The Fosters'

It didn't take too long for Centineo to land a pretty big role after moving out to California. A year after being in L.A., Centineo got a role on the Freeform drama, The Fosters. He played the role of Jesus Adams Foster, taking over for actor Jake T. Austin.

A year into the role, Centineo earned a nomination for a Teen Choice Award for Choice Summer TV Star.

His breakout role

Centineo's breakout role came in 2018 when Netflix premiered the teen romance film, To All the Boys I've Loved Before. The movie is based on the book series by Jenny Han. It's quite simply a charming, feel-good movie about teenage love, with a bit of a John Hughes movie vibe.

Since the film received so much positive feedback from fans and critics, a sequel is now in the works.

On the heels of To All the Boys I've Loved Before, Centineo starred in another Netflix teen movie, Sierra Burgess Is a Loser, opposite Shannon Purser. The back-to-back cute, high school guy roles cemented Centineo's status as a heartthrob.

Centineo's next roles

Centineo has already wrapped on playing the role of Brooks Rattigan in The Perfect Date. Rattigan "creates an app where anyone can pay him to play the perfect stand-in boyfriend for any occasion," according to IMDb.

Additionally, Centineo landed a role in a reboot of Charlie's Angels. And he has a role in the Jackie Chan written and directed film, The Diary, about a man who leaves Shanghai in the 1930s to reunite with his lost love in Europe.

Centineo became a director too. He directed the music video for the ARTY song, "Save Me Tonight," and starred in it alongside actress Lily Collins, according to Teen Vogue.

Centineo may play a superhero
Shedding his heartthrob image, Centineo's next role may be playing a superhero.
Centineo is in talks to play He-Man in Masters of the Universe movie, according to Entertainment Weekly. While his role in the film hasn't been confirmed, we can say it would be interesting to see Centineo take on the role of a superhero.