Noah Centineo v. Winston Duke: Who Should Play He-Man in a 'Masters of the Universe' Movie?
Two of the hottest young actors right now are Noah Centineo and Winston Duke. Both have been collecting lead man roles as of late, and both are considered very attractive — though in entirely different ways. So with rumors of a Masters of the Universe movie in the works, the internet is divided: Which of them should play He-Man? Let's discuss.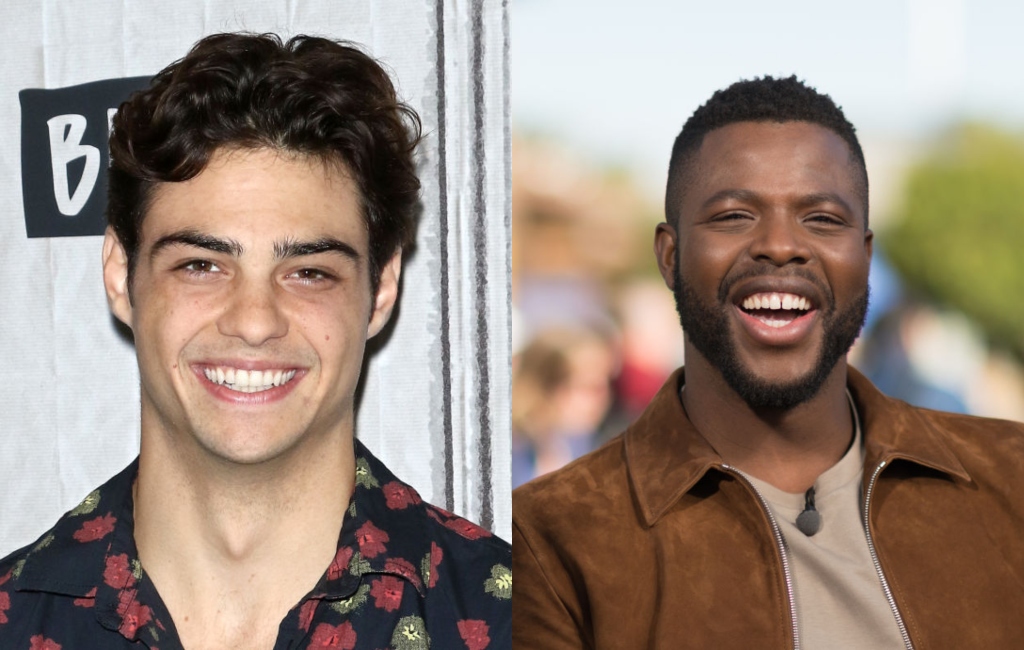 Who is Noah Centineo?

One of the most recent to earn the title of "The Internet's Boyfriend," Centineo has been acting for years, appearing in series such as The Fosters on Freeform. But his big break came in 2018 when he starred in not one, but TWO Netflix teen romantic comedies: To All the Boys I've Loved Before, and Sierra Burgess Is a Loser.

In addition to yet another rom-com headed to the streaming service, Centineo has more on the horizon: He has landed roles in the forthcoming Charlie's Angels reboot, a drama titled The Diary, and, of course, will reprise his role in the To All the Boys sequel.

Here's how you know Winston Duke

On the other side is Duke. Though he's only been in the business for a few years, Duke is (for lack of a better word) killing it. He had a recurring role on Person of Interest during the show's fourth season and appeared in a few episodes of Modern Family as football player Dwight. But it wasn't until his pivotal turn as M'Baku in the acclaimed Marvel film Black Panther that audiences really began to take note.

Duke's career has only improved since Black Panther. He reprised the role in Avengers: Infinity War, as well as in the follow-up, Avengers: Endgame. Duke stars in Jordan Peele's new horror film, Us, which has already broken box-office records in its first week. And the actor has a couple of projects in the works, including crime-drama Wonderland opposite Mark Wahlberg.

Centineo is rumored to be playing He-Man

On March 20, 2019, The Wrap reported that Centineo was in talks to play He-Man, the lead role, in an upcoming Masters of the Universe film based on the 1980s cartoon of the same name. Though there's no official word on the project, it's said to be directed by Aaron and Adam Nee, who helmed the 2015 comedy Band of Robbers, from a screenplay that is to be rewritten by Matt Holloway and Art Marcum (Iron Man). At this time, there's no other available information about the film.

The internet had feelings about this casting

Let's be real for a second: Centineo isn't precisely what one might picture for a character that's supposed to be the epitome of a muscular manly man. He has boyish looks, for one thing, and we haven't yet seen him looking particularly ripped in anything. As you'd expect, Twitter had some opinions:

While many other names were thrown away, from the obvious (Chris Hemsworth) to the not-so-obvious (John Cena), writer Brian Lynch had one many now feel was the best suggestion yet:

People were really into it. And why not? He has the physique already — Duke's "thiccness" swept the internet after Black Panther and has since been revitalized with Us (especially given his character's propensity for shorts in the film.)

As it turns out, the idea was so good that another writer on Twitter, Saladin Ahmed, had the idea a little over a year ago, presumably after watching Duke in Black Panther. And this was before the discussion around Centineo's supposed casting came about.

It looks like, as usual, the internet has chosen its darling, and the studios will do what they will. Still, with how often things get scrapped or rebooted almost immediately, there's still a chance that Duke will play He-Man someday.