From 'Noelle' to 'The Santa Clause,' Here Are the Holiday, Christmas Movies Available on Disney Plus at Its Launch
Christmas came early for Disney Plus subscribers. This platform will house a handful of Disney's holiday-themed content, from animated films like The Nightmare Before Christmas to exclusive releases like Noelle, starring Anna Kendrick. What holidays movies will be available on Disney's streaming platform at its launch? Here's what we know about this subscription service.
Disney Plus will have their original Christmas movie starring Anna Kendrick, entitled 'Noelle'
Although this streaming platform will house Disney animated films dating back to the 1930s, it will also produce its own original content, exclusive for subscribers. One of those movies to be available at Disney Plus' launch date is the holiday movie, Noelle, starring Pitch Perfect and Into the Woods actress, Anna Kendrick.
Anna Kendrick portrays the title character, Noelle Kringle, the daughter of Santa Claus. In the film's trailer, fans see Noelle embark on a journey to find her brother, the new Santa. Other notable cast members include Bill Hader, Billy Eichner, Julie Hagerty, and Shirley MacLaine.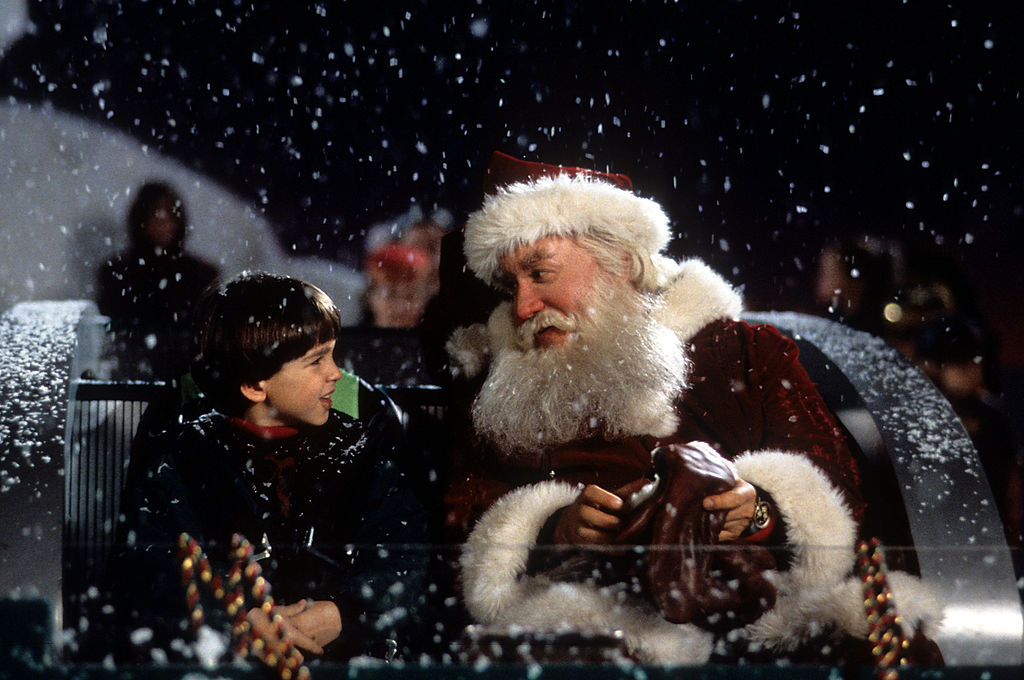 The 'Santa Clause' movies, starring Tim Allen, will be available on Disney Plus
Why watch one movie when you can binge a whole trilogy? Tim Allen's beloved Christmas film, The Santa Clause, will be on Disney Plus at its launch date. The movie's sequels, The Santa Clause 2 and The Santa Clause 3: The Escape Clause will also be housed on this streaming platform.
Fans can see the playful Scott Calvin transform into Santa Claus and discover the true meaning of Christmas. There's a lovable reindeer or two, making this trilogy a holiday staple for some families.
Tim Burton's animated musical, 'The Nightmare Before Christmas' will be available for streaming on Disney Plus
It's partly a Halloween movie, partly a Christmas movie. The Nightmare Before Christmas tells the story of Jack, the Pumpkin King, who grows tired of Halloween. His whole perspective changes when he stumbles into Christmastown and learns about Santa Claus.
There are a few iconic musical numbers and, of course, the stop-motion animation Tim Burton's films are known for. Best of all? This holiday movie will be available for streaming on Disney's subscription platform.
Disney Plus will house other holiday movies, including 'Twas the Night' and 'Good Luck Charlie, It's Christmas!'
Some of Disney's lesser-known holiday movies are making a reappearance this holiday season, thanks to this subscription service. The sequel to Disney's animated classic movie Beauty and the Beast, entitled Beauty and the Beast: The Enchanted Christmas, will be available on Disney Plus.
The full-length film, based on the Disney Channel original series Good Luck Charlie will be on the streaming platform. Good Luck Charlie, It's Christmas stars Bridgit Mendler and tells the story of one family in search of the perfect Christmas. Other holiday movies on this platform at its launch date include 12 Dates of Christmas, Santa Paws 2: The Santa Pups, Mickey's Once Upon a Christmas, The Christmas Star, and Mickey's Twice Upon a Christmas.
If you're in a spooky mood, Disney Plus added a few Halloween movies to their lineup. That includes Hocus Pocus, Halloweentown, and The Haunted Mansion. Other movies and television shows produced by Pixar, Marvel, Star Wars, and National Geographic make an appearance on this streaming platform.
To learn more about Disney Plus and to subscribe, visit their website.