Normani Talks Being a Black Pop Star With Cosmopolitan
Normani has become one of the most talked-about young stars of today. After her group, Fifth Harmony, took an indefinite hiatus, she found the courage to step from the shadows and into the spotlight on her own. Her first solo single won her a Video Music Award. She's expanding her brand beyond music and is now the first brand ambassador for Rihanna's lingerie line.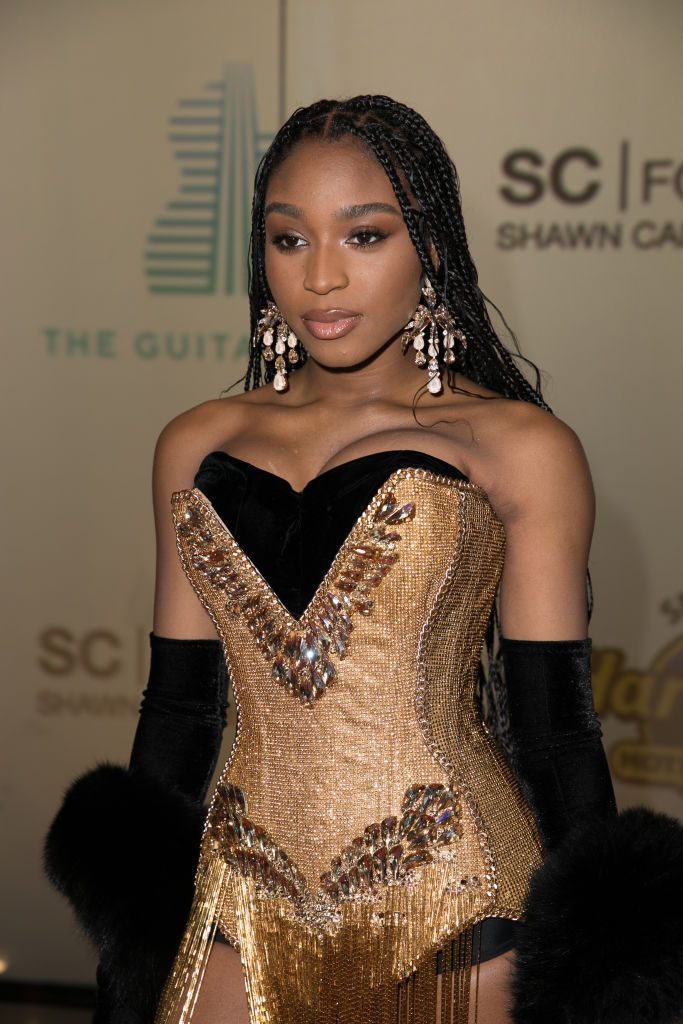 Normani isn't taking her fame for granted. She's making a commitment to use her platform to be a role model for others, specifically her young African-American fanbase. As the cover girl of the "Decemurary" issue of Cosmopolitan, she spoke about her influence as a black pop artist. 
Normani says embracing black culture was the inspiration for her "Motivation" video
The music video for "Motivation" had fans buzzing. The dance choreography was reminiscent of a Beyoncé performance and the pink graffiti walls were a throwback to the 90s. Though the video was colorful in style, Normani told Cosmopolitan that the one color that mattered the most for her first solo video was her race. "I told the director, 'I want this to be as black as possible,'" she said. "I was like, let's show black culture. Why does pop music have to be so white? Why don't we make it a little bit more me?"
The ex Fifth Harmony member admits that she loved watching videos by pop artists on MTV but felt she couldn't relate to the artists. It wasn't until she began watching BET's 106 & Park that she found artists she could identify with. Seeing Ciara kill her famous one-two step dance for the first time on the music video countdown show would be motivation for the opening sequence of the "Motivation" video, which features a young African-American tween rushing to her family's living room to watch the show. 
Normani talks about growing out of Fifth Harmony 
Though she loved performing, Normani says she was always shy. So much so that she preferred to be in groups as opposed to standing solo, something she told Cosmopolitan that her mother noticed very early. "I remember always being asked, 'Why do you wanna be in a girl group? So you can hide?'" Normani reflects. "And that's exactly what I was trying to do." That's why Fifth Harmony made sense to the now 23-year-old.
But the contrived image of the group and the repetition began to agitate her. For six years, Normani was on the grind as part of the five-member collective. Though her stage presence made her a standout, she never sang lead on any of the songs. Always having to play second fiddle began to wear on her. "I'm not sure what that turning point was," she said. "But  I was like, Normani is enough. You can be on stage and perform and you can be enough."
Normani talks about her musical inspirations
Her music treads more on the pop side but she's starting to infuse more soul and gospel elements, leaning on the sounds of her favorite black pop and R&B artists. Some of her favorites include Beyonce, Ciara and Rihanna. With the rate she's going, Normani is definitely up next!
"Those women before me, I wanna finish what they started," she declared. "I'm gonna make whatever I do black," she says. "You'll know that I'm a black girl, even if it's on the quote-unquote whitest record ever."
Normani is currently working on a full-length album but is remaining mum on the details until it's ready for release.