O.J. Simpson: 25 Crazy Facts You Probably Didn't Know
O.J. Simpson had an impressive NFL career which eventually got him inducted into the Hall of Fame. After that, he started acting in comedies like the Naked Gun series. But things changed once Nicole Brown Simpson and Ron Goldman were brutally murdered. O.J. Simpson was the lead suspect and the court case became a media frenzy that ended up changing pop culture forever.
During the investigation, we learned some crazy facts about O.J. Simpson's personal life, including that the police were called multiple times for abuse allegations from his wife, Nicole Brown. But the craziness didn't stop there, or after he was found not guilty.
Here are 25 crazy facts about O.J. Simpson that you probably didn't know.
1. Simpson still receives a pension from the NFL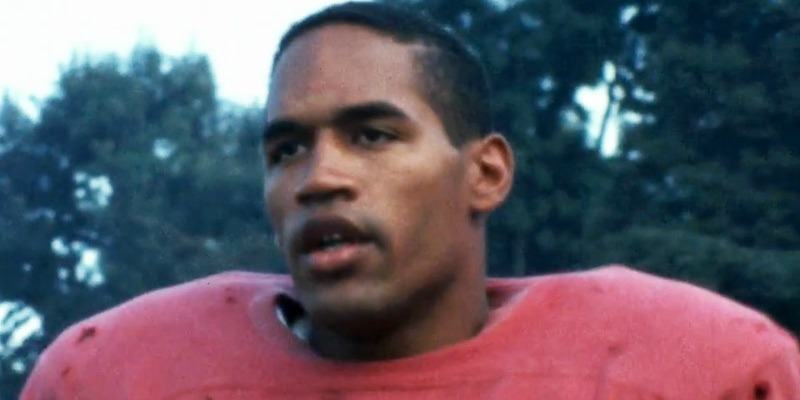 There is no doubt that the celebrity fell out of favor with the public after the murder case. Therefore, he has lost a lot of money he probably would have made if he continued his acting career. But he still reportedly gets a pension from the NFL that is $19,000 a month, according to The Los Angeles Times.
2. He reportedly hasn't paid the $33.5 million he owes the Goldman family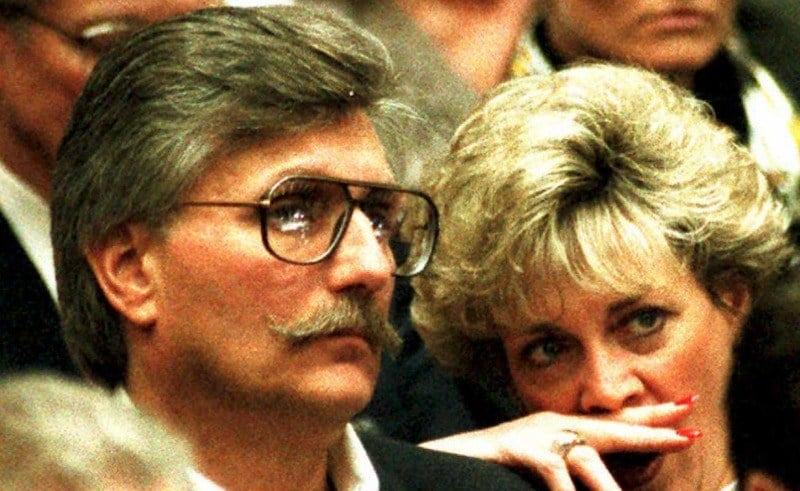 The Goldman family decided to take Simpson to civil court since he wasn't found guilty in the murder case in 1997. The case ended with the Goldmans getting a huge reward, but the family has reportedly not received anything from Simpson. He "has never honored or paid one single penny of the judgment," claimed Fred Goldman, who was the father of Ron Goldman, according to The Los Angeles Times.
3. Simpson trained in knife combat for a role before the murder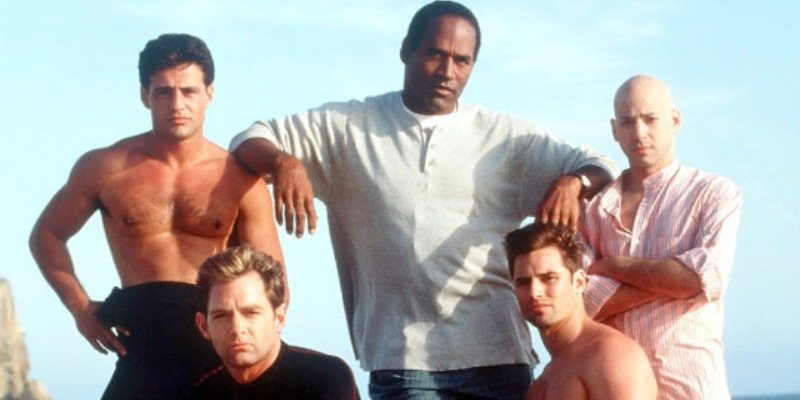 Back in Simpson's acting days, he was in a pilot for Frogmen. This role showed him playing the lead to a team of ex-Navy SEALs who worked out of a surf shop in Malibu, California. For the role, Simpson was trained in knife combat. There was also a sequence where Simpson held a knife to a female intruder's throat, according to Variety.
4. He released a rap music video titled, 'Get Juiced'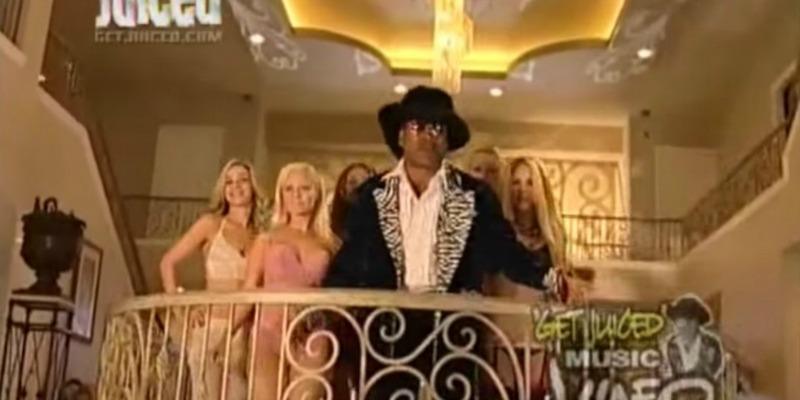 Yes, you read that right. The former NFL star tried to dip his toes into music with the song, "Get Juiced." The rap song was actually the theme song of his prank show, which is another crazy business venture Simpson worked on after the murder trial.

5. Simpson had a short-lived prank show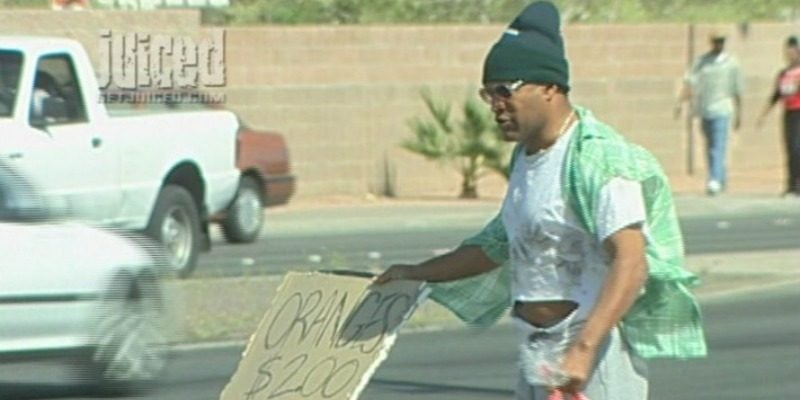 What do you do after you evade murder charges? Well, other than rapping, you could also star in a prank TV show. In 2006, Simpson starred in Juiced, which was basically a ripoff of Punk'd. On the show, he would go undercover at places like fast food restaurants. He would take people's orders and once they realized who he was, he would say, "You've been Juiced!" The pranks pretty much relied on Simpson's notoriety and weren't as funny or intricate as what you see on Punk'd.
The show was just a one-time special on Pay-Per-View. In order to promote it, some scary language was used to evoke the murders. "'THE JUICE' is loose…Again," the site reads. It was definitely an obvious way to cash in on a terrible situation.
6. Simpson had cash, a passport, clothes, and a fake goatee in the Bronco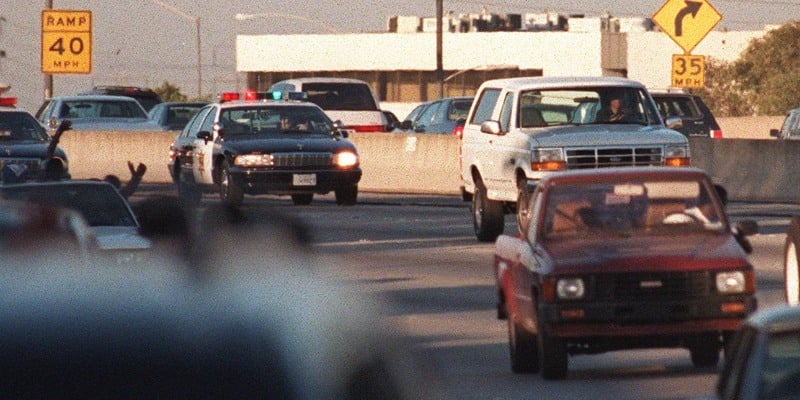 The car chase between the police and the white Bronco has often been depicted as Simpson being suicidal in the backseat. However, many have probably forgotten that he not only had a .357 Magnum, but carried several items that made more sense for a getaway plan than an attempt at suicide.
7. A 'porn king' later bought the Bronco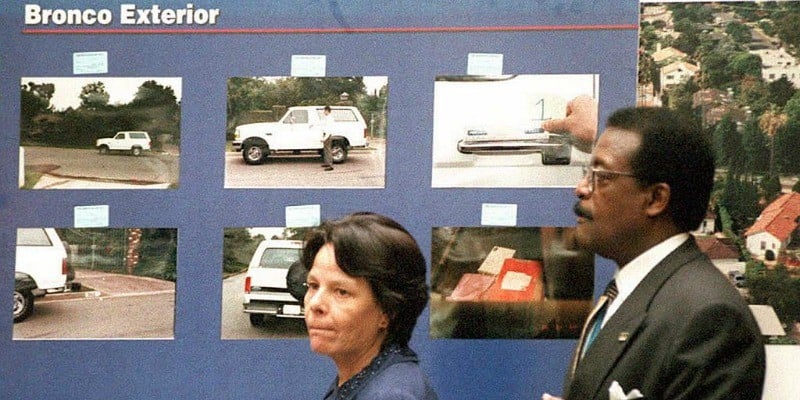 The white Bronco actually wasn't owned by Simpson, but his friend Al Cowlings who was driving. Cowlings eventually sold it for $200,000 in 1995. It eventually came into the possession of Michael Pulwer, who has been described as a "porn king."
8. Simpson went to prison for trying to steal his memorabilia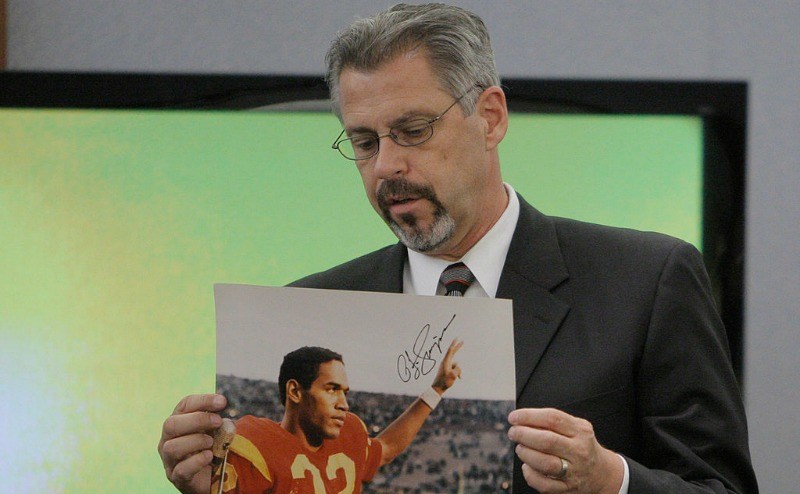 The former football player might have been found not guilty of murdering two people, but years later he ended up going to prison for an absurd crime. He led a group of six men on a mission to steal his sports memorabilia from a collector in 2007. Memorabilia collector Bruce Fromong was staying in a hotel room at the Palace Station. Simpson and the group of men allegedly robbed him there at gunpoint.
Accomplice Michael McClinton testified that Simpson told them to bring a gun and "look menacing" before they made it to the hotel room. Thomas Ricco, a sports memorabilia dealer and accomplice who ended up testifying against Simpson, even recorded Simpson asking for their help to go to the hotel. Ricco was not charged for the crime. Clarence "C.J." Stewart and Simpson were found guilty of 12 charges, which included robbery and kidnapping.
9. He wasn't allowed to watch anything about the case in prison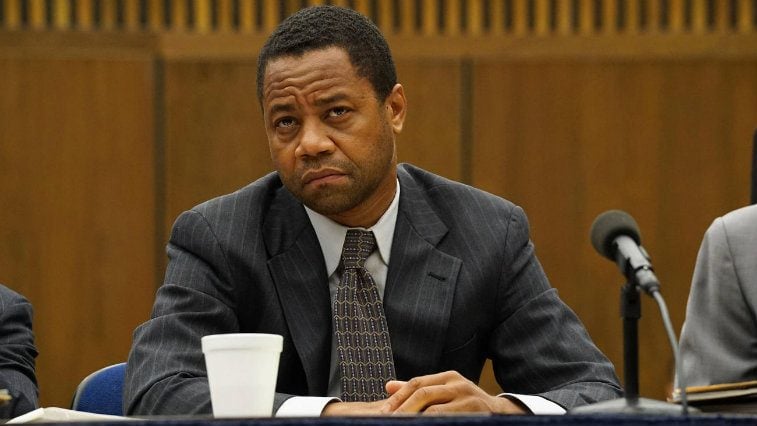 The murder case had a huge resurgence in pop culture recently. Although Simpson had access to television in prison, he and the rest of the inmates weren't allowed to watch O.J.: Made in America or The People v. O.J. Simpson: American Crime Story.
"It is inappropriate and can be a safety and security risk to transmit information about an inmate to the rest of the inmate population," Nevada Department of Corrections spokeswoman, Brooke Keast said, according to The Los Angeles Times.
10. He coached prison sports teams and umpires games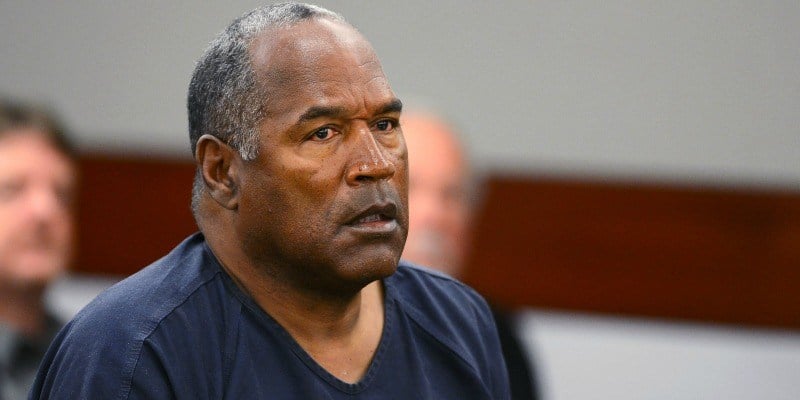 Simpson got the Heisman Trophy while playing for the USC Trojans. The football player later had the largest contract in football history with the Buffalo Bills. He was the highest paid player with a four-year contract for around $350,000 in the 1960s.
Simpson later spent some time coaching prison sports while doing his time. "He would [umpire] behind home plate because there was little movement necessary," former Lovelock Correctional Center inmate, Randy Gaess told The Los Angeles Times. "We would talk if we had to about the calls."
11. Simpson reportedly kept a photo of Nicole in his cell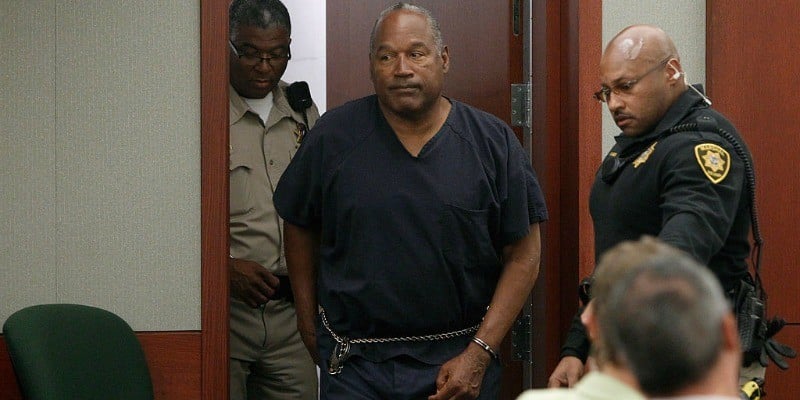 The former football player tried to move on from the case, but he reportedly liked to keep pictures of his ex-wife around in prison. A former guard named Felix told The Los Angeles Times that Simpson kept a photo of himself with Nicole on a shelf in his cell. However, no one else was able to confirm this.

12. The Bronco has been rented out for parties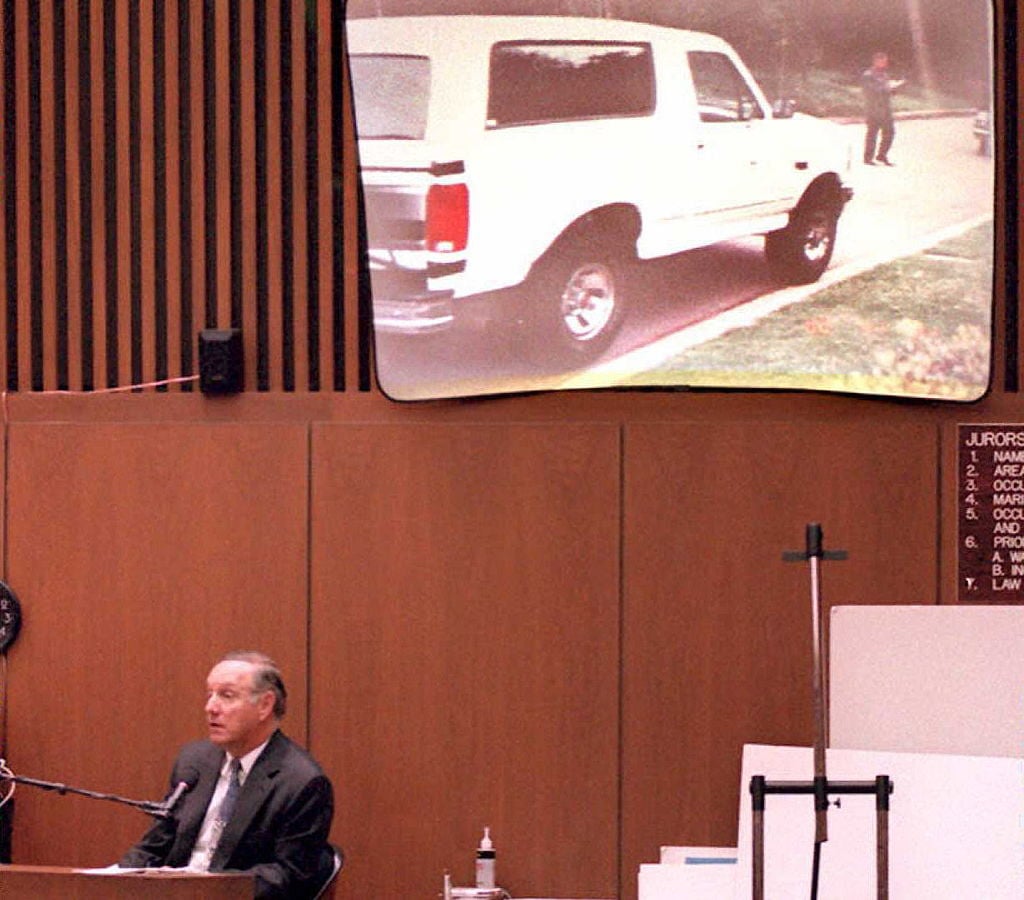 Because who doesn't think of getting a famous getaway vehicle for their party? Pulwer said he has rented the Bronco out for these types of events. It was also put on exhibition at the Luxor Las Vegas hotel in 2012. This Bronco is probably another piece of memorabilia that Simpson wishes he had.
13. Simpson's car chase led to record sales for Domino's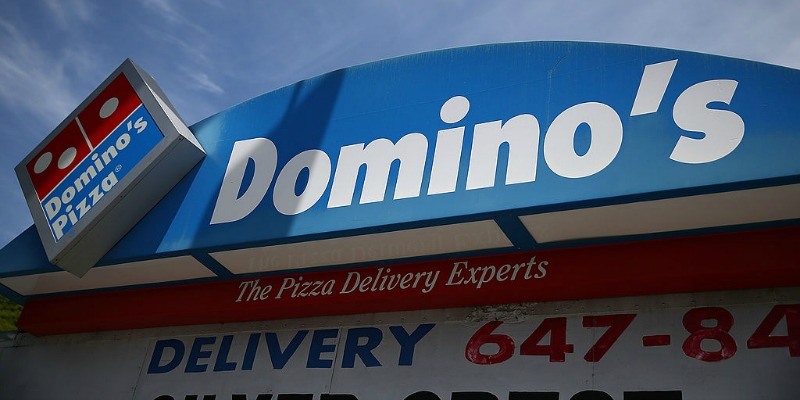 The chase involving the white Ford Bronco and the police led to 95 million viewers, according to Business Insider. Those same viewers were there for the commercials, which included one for Domino's Pizza. The ad placement was effective and led to record sales for the company.
"We benefited from the fact that it was essentially 'dinner time' on the West Coast and late evening on the East Coast," explained Tim McIntyre, vice president of corporate communications for Domino's, to Business Insider. "People were so enthralled by the bizarre nature of what was happening, they didn't want to miss a moment, so instead of going out to dinner or making dinner, many people ordered pizza."

14. Simpson drank orange juice after the car chase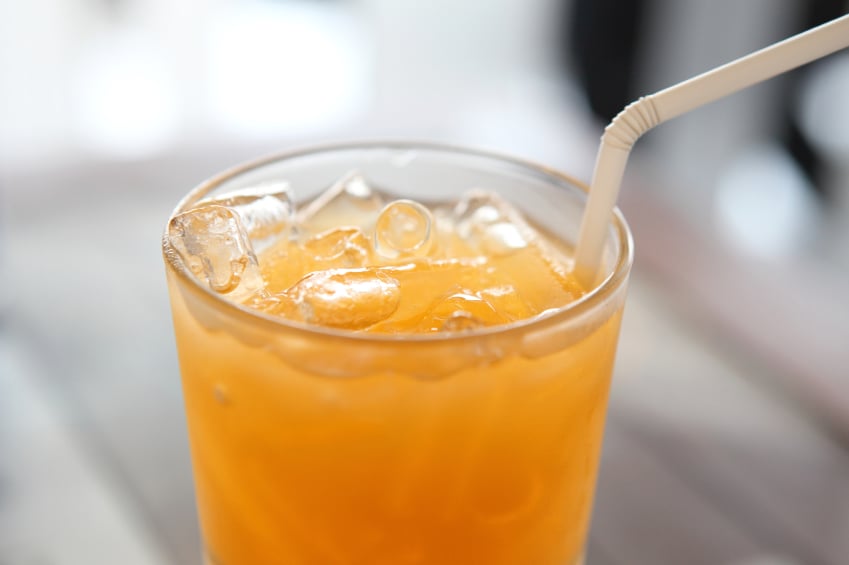 Because what else would he want after possibly trying to flee from the police? Simpson reportedly spoke to his mother and drank orange juice in his mansion after the chase, according to NY Daily News. Later, he was taken into police custody.
15. Serial killer Glen Rogers confessed to the murders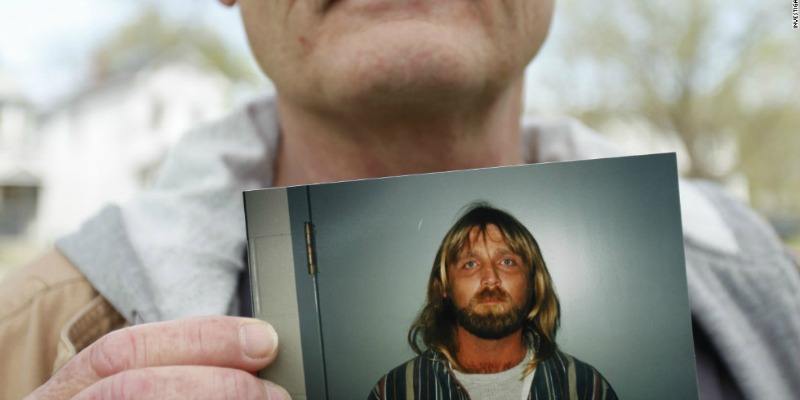 There still hasn't been anyone convicted of the murder of Nicole Brown Simpson and Ron Goldman, but after O.J. Simpson's "not guilty" verdict there was one person who came forward and confessed to the murders. That was serial killer Glen Rogers.
Rogers is currently on death row in Florida. The first rumor of him possibly being the murderer came up in the documentary My Brother the Serial Killer when Rogers' brother Clay said, "I'm absolutely certain that my brother Glen killed Nicole Simpson and Ron Goldman. I know my brother did it because I've seen proof that he was there."
Rogers was hired by Nicole to paint her house. He then claimed he was hired by O.J. to do the crime. However, prosecutors wanted to go forward with their case against O.J. Simpson since they had more evidence. "The LAPD is quite confident that we know who killed Nicole Brown Simpson and Ron Goldman," said LAPD spokesman and commander Andrew Smith on CNN. "We have no reason to believe that Mr. Rogers was involved."
16. The man who claimed he heard Nicole's dog wail is the ghostwriter for O.J.'s book, If I Did It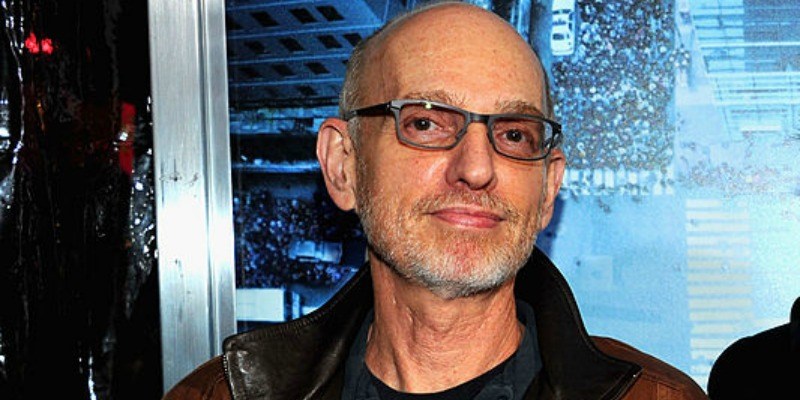 Screenwriter Pablo Fenjves testified in the case saying," I heard a dog barking. Sort of a plaintive wail," the night of June 12, 1994. This was Nicole Brown Simpson's dog, and the wail came from her condominium. The dog's paws were bloody and the prosecution's case was built with this testimony.
So it's pretty shocking that Fenjves also participated in writing If I Did It: The Confessions of the Killer, a book that was co-written by O.J. Simpson.
The book was supposed to be O.J. Simpson's hypothetical confession to the murders, and Fenjves was helping him write it. "It was incredibly compelling," Fenjves said on The Early Show. "You know, to be given an opportunity to sit in a room with a man that, you know, I personally believed to be a murderer — was just — it was hard to not do it."
17. The defense really did make Simpson's apartment 'more black' for jurors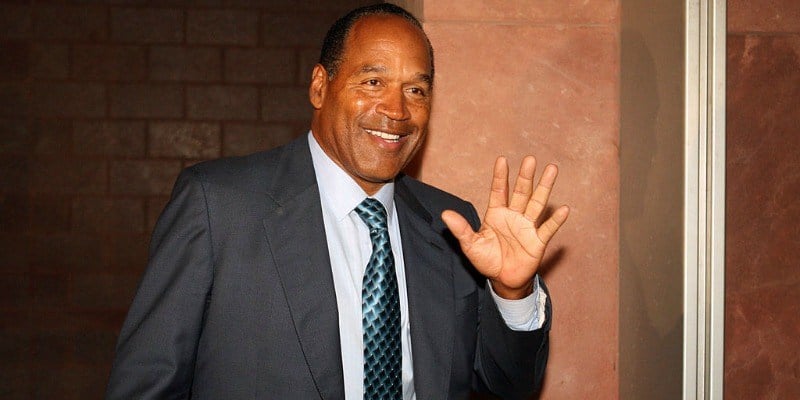 Carl Douglas in The People vs. O.J. Simpson: What the Jury Never Heard revealed that this fact is true. He claimed the goal was to make the apartment look "lived-in and stand with all of its regalness so that the jurors would say 'O.J. Simpson would not have risked all of this for this woman.'"
However, photos of Simpson with white women were replaced with pictures of him with black people. There was also a Norman Rockwell painting that was taken from Cochran's office and put next to a picture of Simpson's mother.
18. Paula Barbieri dumped him for Michael Bolton, then later came back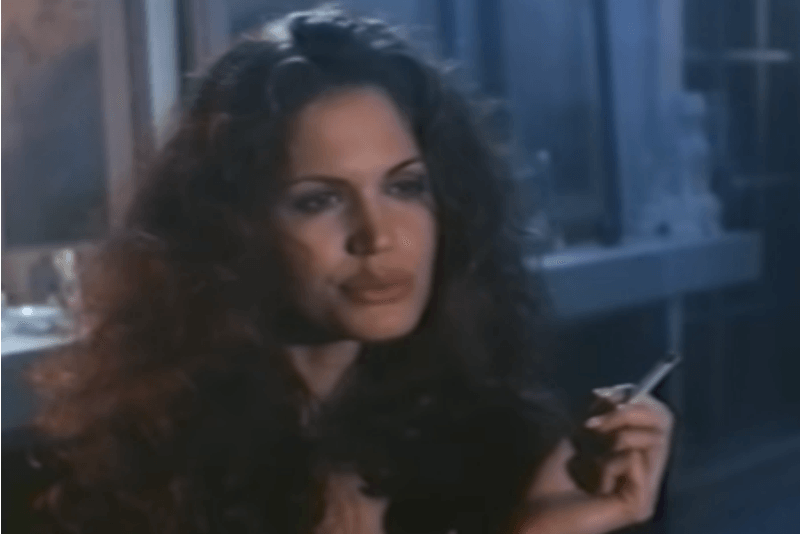 The model dated Simpson for two years, but she broke up with him the day of the murders by leaving him a message at his home. She also revealed she was leaving for Las Vegas to be with Michael Bolton, according to Daily Mail.
Their relationship, however, didn't end there, and they got back together. She admitted to bringing Simpson's passport and money to him while he was staying at Robert Kardashian's home.
19. Barbieri also wrote a book about her relationship with Simpson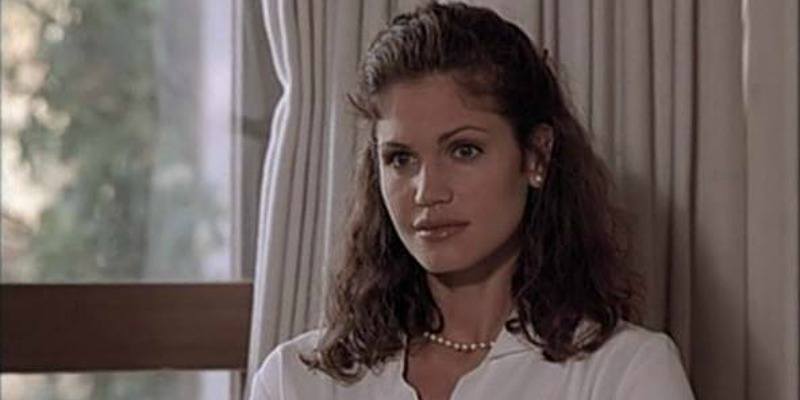 There were many people involved in Simpson's life who wrote a book after the case closed. One of those people was his ex-girlfriend, Paula Barbieri. She wrote The Other Woman — My Years with O.J. Simpson: A Story of Love, Trust and Betrayal. 
In the book, she talked about how he was allegedly abusive to her. Barbieri claimed that during a fight they had in Malibu, things got scary. "O.J. grabbed the phone and knocked it out of my hand, hurting me," she wrote. When she was about to leave, she claimed he told her, "I swore that I'd never lay my hands on another woman like that."
20. The LAPD secured Simpson's party after the murder trial verdict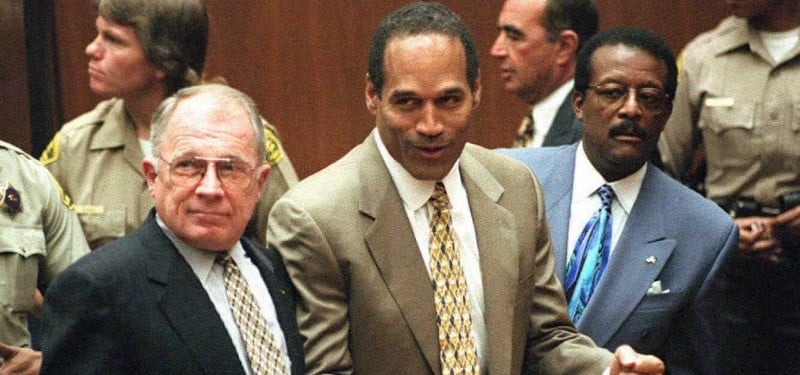 A big part of the case focused on racism in the LAPD and how that could affect Simpson's shot at a fair trial. So it's kind of awkward that the LAPD also had to cover O.J.'s party, which he threw after winning the case. Detective Paul Bishop talked about this experience, according to Vanity Fair.
After the verdict was handed down, the West L.A.P.D. — because Rockingham is in our jurisdiction — had to send police units over there to O.J.'s house for crowd control and to protect the estate while they were preparing for a party to celebrate the deaths of two people. Forty crates of champagne were brought in. We sat there and did it. This is our job. We may not like it, but we did it.
21. He threatened to kill himself in Khloé Kardashian's bedroom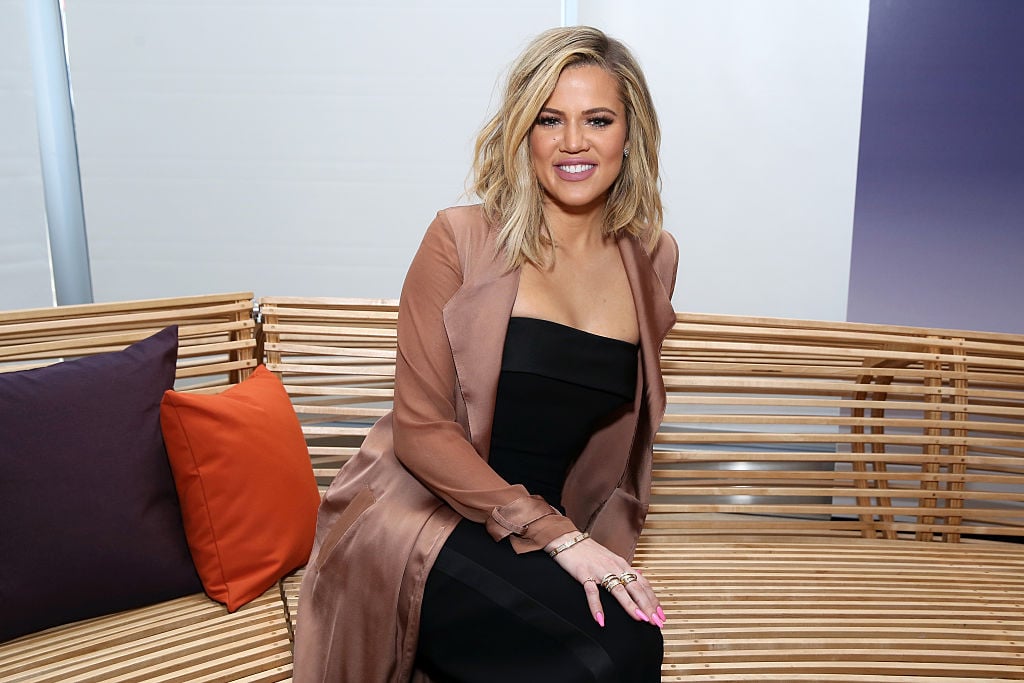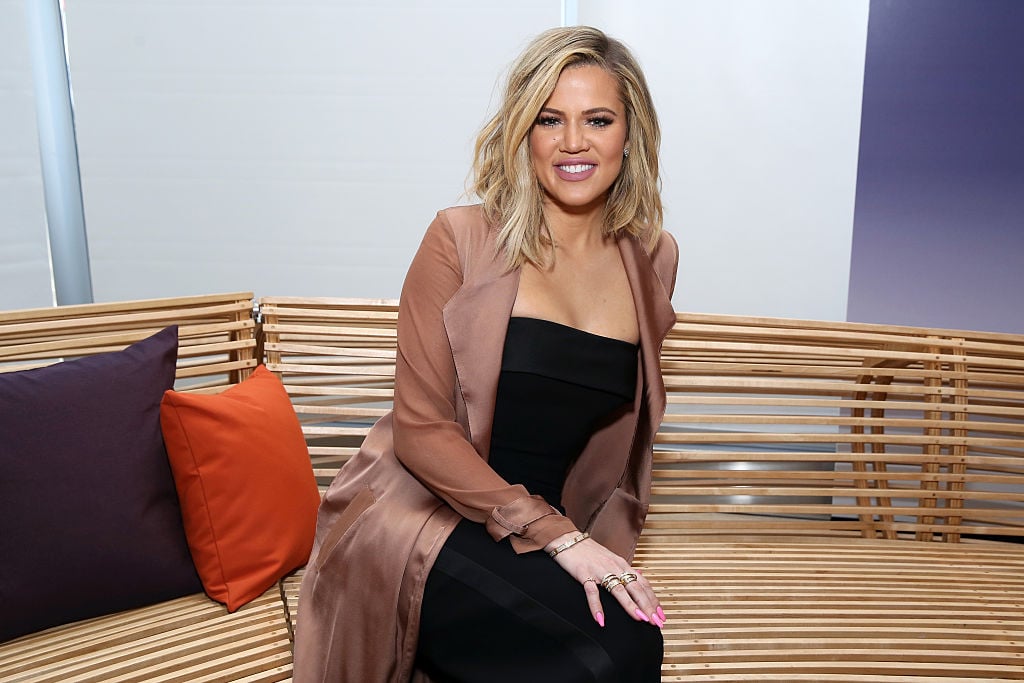 The People v. O.J. Simpson: American Crime Story showed Simpson threatening to kill himself in Kim Kardashian's bedroom and her father, Robert, stopping him. However, this wasn't what happened according to Khloé Kardashian.
"Not all the facts are accurate. When O.J. was contemplating suicide, it was in my room, not Kim's room," she revealed on The Late Late Show. "They're sort of sensationalizing the Kardashian name in it, I think, to bring a younger audience in."
22. He reportedly confessed to the murders while in jail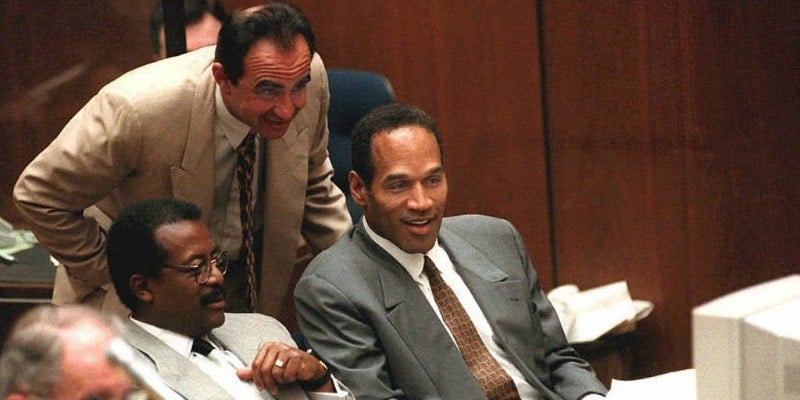 Many probably know that during the trial Simpson claimed he was innocent, but he reportedly confessed to the crime to Rosey Grier while in jail. Grier testified to this because the prosecution wanted to use it as evidence for their case. However, the defense was able to nullify this evidence by claiming that Grier was acting as his spiritual adviser.
23. The economy lost $480 million in productivity on the day of the verdict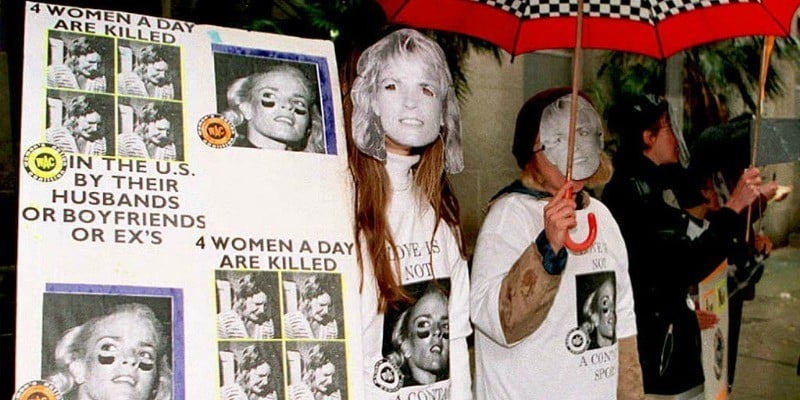 On that day, everyone pretty much stopped to see what the verdict would be. This means long-distance calls dropped by 58%, trading volume dropped by 41% on the New York Stock Exchange, government meetings were delayed, and more. According to GQ Magazine, this could have led to a loss of $480 million in productivity.

24. The verdict was one of the most impactful TV moments ever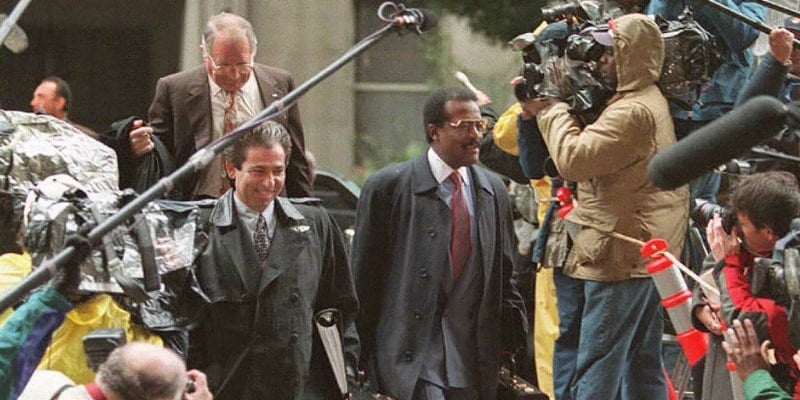 Sony Electronics and Nielsen, a television research company, conducted a survey to find out which TV moments had a big impact on viewers. They figured this out by asking people if they could remember where they were while watching these moments. The 9/11 terrorist acts topped the list, but the O.J. Simpson verdict made it to No. 3, under Hurricane Katrina.
25. Simpson pleaded no contest to domestic violence before the murder charges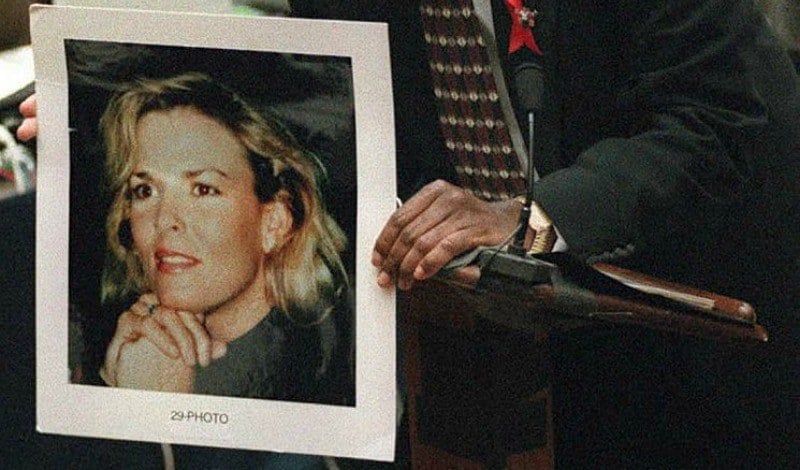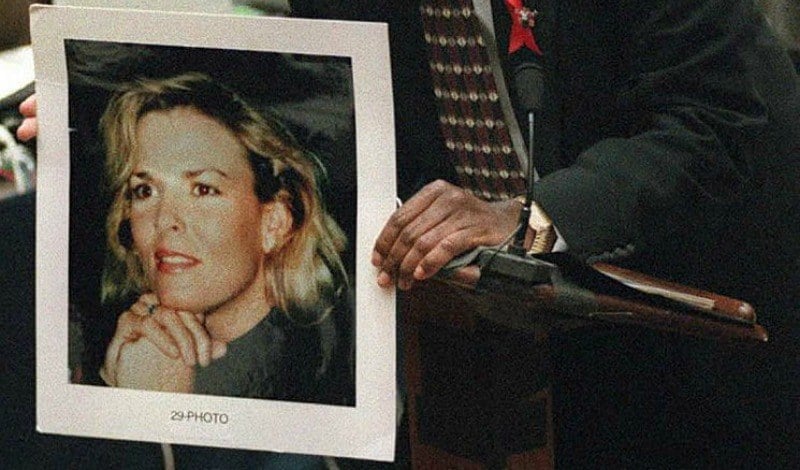 Simpson being accused of attacking Nicole Brown wasn't anything new by the time the murder case happened. Five years before the trial, he was charged with domestic violence. In 1989, he beat Nicole to the point that she had to go to the hospital. The police were called, and when they arrived she ran out of the bushes saying, "He's going to kill me! He's going to kill me!"
Four months later he pleaded no contest to the charges. He was charged with 120 hours of community service and two years probation.
Follow Nicole Weaver on Twitter @nikkibernice.
Check out The Cheat Sheet on Facebook!