'OITNB' Fans Will Love Kohan's Witchy New HBO Show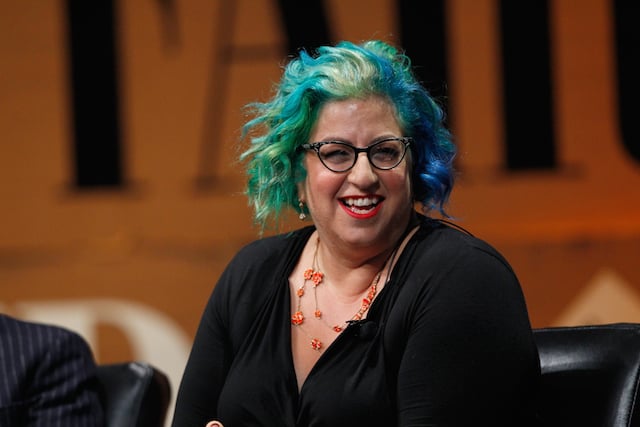 Fans of Jenji Kohan's highly popular and critically acclaimed Netflix original series Orange Is the New Black are eagerly awaiting the debut of that show's third season, which is coming sometime early this summer, but now it looks like those fans will soon have another show from Kohan to get excited about. Variety reported that HBO has given the greenlight to a new pilot from Kohan to be directed by cult favorite director Gus Van Sant. The period drama is called New World and though the description given is rather vague, it was easy to surmise that the show will take place during the Salem witch trials.
Per Variety, the show is being described as a "provocative period drama that explores the circumstances around one of the most compelling chapters in American history where intolerance and repression set neighbor against neighbor and led a town to mass hysteria." It's fairly obvious from that description that the event being referred to is the Salem witch trials, as the A.V. Club and others have already pointed out. The subject matter is within Kohan's feminist wheelhouse, so it makes sense she'd be interested in working on a project about how a group of women created and influenced such an infamous event in American history.
Kohan has been praised for exploring issues related to gender, sexuality, and race in her television work including OITNB and the Showtime dark comedy Weeds. OITNB in particular has been lauded by critics for its brave portrayals of women from various social and economic backgrounds and different sexual orientations through a huge ensemble cast consisting mostly of women. Orange Is the New Black combines elements of drama and comedy while exploring the setting of a women's prison, which allows Kohan to bring together all kinds of female characters.
"Watching the show, one begins to realize that all the good parts for women truly have been kept locked up somewhere; now, here they all are, free (in at least one sense) to be portrayed," said Washington Post critic Hank Stuever. In addition to the critical praise, the show has been one of Netflix's most-watched series.
Exploring the Salem Witch Trials, which turned the members of the town of Salem, Mass., against each other and resulted in mass hysteria with 20 people executed on the suspicion of practicing witchcraft, will see Kohan in her element exploring women's issues. The hysteria began with young girls believing, or falsely claiming, they were being cursed by neighbor women. As entrenched disputes already broiling in the town were given the chance to be expressed through the witchcraft outbreak, angry neighbors accused each other of practicing black magic. Women suddenly found they had a voice and power that they never had in a public forum before, as they literally had the power of life and death in their hands through feigning possessions and naming those they believed were cursing them. At the same time, women were victims in the hysteria, as women were far more often accused of being witches than men.
This rich topic will be a perfect one for Kohan to explore in a HBO series. Playwright Arthur Miller famously used fictionalized versions of the key historical figures involved in his allegorical classic version of the Salem story The Crucible. Kohan could go a similar route, since most Americans learn about the Salem witch trials via The Crucible most people are more familiar with Miller's versions of the characters anyway, or she could decide to write a more historically accurate version of what happened. Either way, New World will likely be a feminist narrative of the events surrounding the Salem witch trials featuring a large female cast that will be a new twist on what fans of OITNB already love from Kohan.
Follow Jacqueline on Twitter @Jacqui_WSCS
More from Entertainment Cheat Sheet:
Want more great content like this? Sign up here to receive the best of Cheat Sheet delivered daily. No spam; just tailored content straight to your inbox.