Olivia Culpo and Danny Amendola: The Real Reason This Celebrity Couple Split Up
From Jennifer Aniston and Justin Theroux to Jenna Dewan and Channing Tatum, 2018 has been a painful year filled with celebrity breakups. In March 2018, model Olivia Culpo and NFL star Danny Amendola have added themselves to the list.
The couple made their relationship "Instagram-official" in February 2016, and we couldn't help but swoon over each of their adorable posts together. They seemed to be completely in love with each other — so what could have led to their breakup?
Here's what Culpo has had to say about it, as well as the real reason behind their split (page 6) and if there's a chance they may now be reconciling (page 9).
1. Who is Culpo?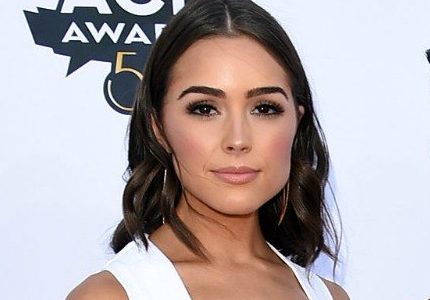 Culpo is a model and beauty queen, known primarily for winning Miss Universe 2012 while representing USA. A native of Rhode Island, she's also won the Miss Rhode Island competition, and was previously Miss USA.
Before Amendola, Culpo dated Nick Jonas and Tim Tebow.
Next: The split, confirmed
2. Culpo confirmed the split in spring 2018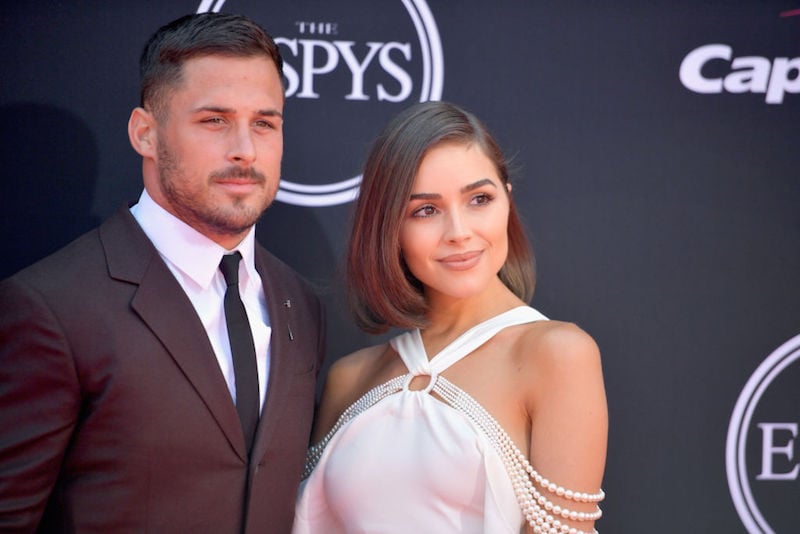 During an appearance on Access Hollywood Live, Culpo was asked about her relationship with Amendola. She did confirm their breakup, but she wasn't ready to discuss it further than that.
"We are broken up, and it's just so fresh for me I really don't feel comfortable talking about it," Culpo admitted.
Next: She wouldn't give more information than this.
3. She's getting through the split on her own terms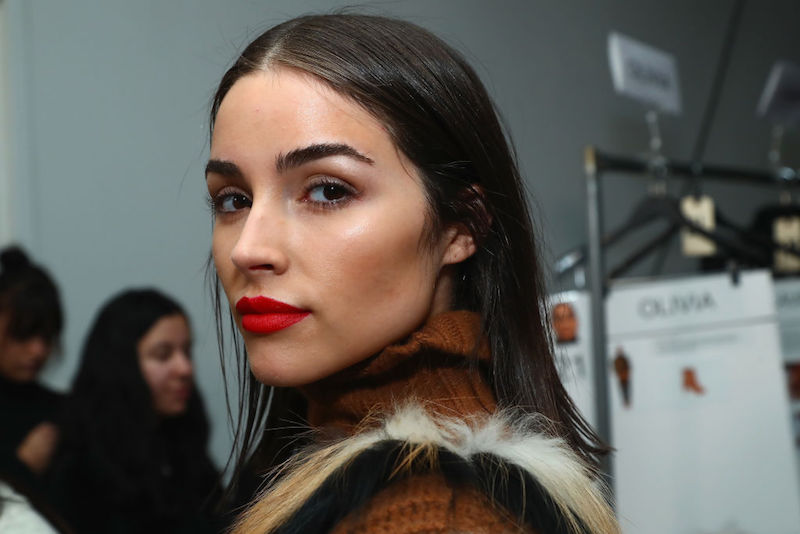 Although the interviewer pushed for more details about their split, Culpo wouldn't spill anything else. She explained, "Everybody goes through breakups in life. It is sort of just … everybody has their own way of handling it."
She added, "It's something I'm definitely not going to get into at this moment, but I'm sure everybody can relate to heartbreak."
Next: Here's how fans already knew it was coming.
4. Fans suspected the breakup before it was announced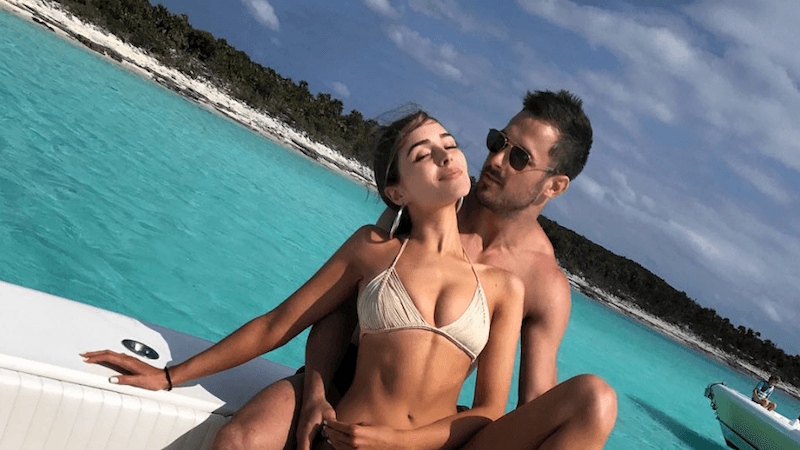 Before Culpo confirmed her split from Amendola, fans already suspected that they'd gone their separate ways. According to People, "Rumors of a breakup first circulated after fans noticed Amendola deleted all photos of Culpo and unfollowed her on Instagram."
Culpo, on the other hand, has kept up all Instagram photos with Amendola — her most recent being a steamy vacation photo from Mar. 10, 2018 with the caption, "the drug ……… love."
Next: This was a factor that led to the breakup.
5. Culpo's lifestyle was too much for Amendola
As happy as the couple has seemed on Instagram up until their split, a source told E! News that Amendola just couldn't keep up with Culpo. "Danny couldn't handle Olivia's demanding lifestyle and wasn't pleased with certain choices she was making," the source explained.
According to Us Weekly, Amendola wasn't happy with Culpo's decision to pose nude for Sports Illustrated Swimsuit, which added to their rift.
Next: This is the main reason the couple split.
6. Amendola's career moves led to their split
Once Amendola signed a two-year, $12 million deal with the Miami Dolphins in March 2018, it was the beginning of the end for the couple. With Culpo being a Rhode Island native and Amendola a wide receiver for the New England Patriots, distance hadn't previously been an issue for the couple.
However, a source told Us Weekly,  "He got signed to the Miami Dolphins and Olivia wasn't going to move there." The source added, "It had to do with the distance and them barely seeing each other."
Next: Here's how each one is moving on.
7. Their friends are helping them move on
Rather than grieving the end of their relationship on their own, it looks like both Culpo and Amendola are getting through the breakup with the help of their friends. Culpo's been enjoying some girl time, including a ladies' trip to Vegas (which she documented on Instagram, of course).
Like Culpo, Amendola enjoyed some travel with friends since the split. According to the Boston Herald, Amendola spent "a boys' trip in Austin, Texas, with bromantic interest and now-former teammate Julian Edelman."
Next: Culpo is taking these important steps.
8. Culpo is 'keeping her mind off of the heartbreak'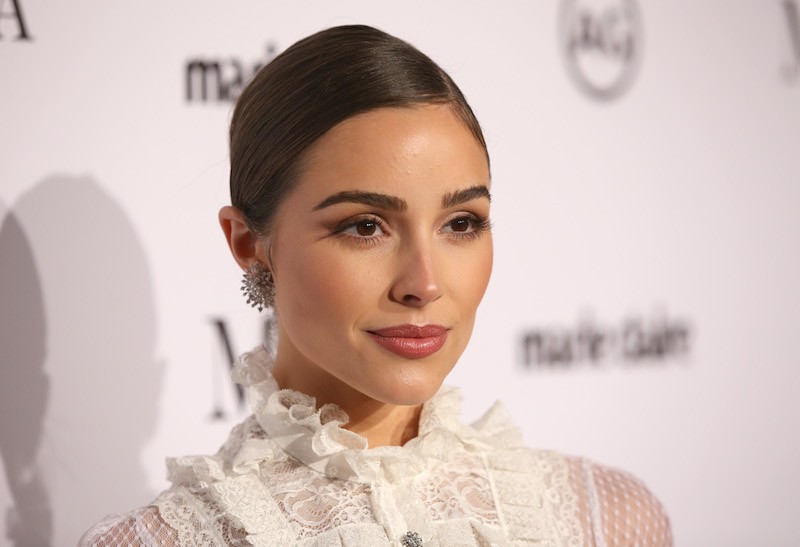 In addition to spending time with friends, Culpo is staying busy with family and work. A source told E! News, "Olivia is upset about it but is really keeping busy and trying to move on. There could be a chance of reconciliation in the future but as of now they are split."
The source added, "Olivia is leaning on her sister a lot for support and has many projects coming up that are keeping her mind off of the heartbreak."
9. The two recently reunited at a wedding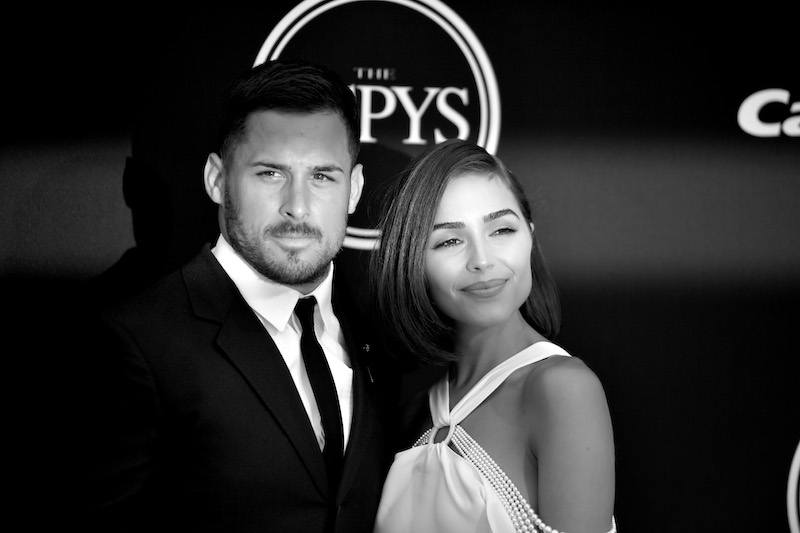 A few months after announcing their split, the two may have reunited.  Amendola and Culpo were spotted back together again at a friend's wedding in June 2018.
Culpo reportedly went as Amendola's date and the former couple were seen "kissing, hugging and hand-holding," according to TMZ. So are they back on for good? Only time will tell!
Check out The Cheat Sheet on Facebook!
Additional reporting by John Wolfe