Are Olivia Wilde & Jason Sudeikis Married And How Many Kids Do They Have?
Actress Olivia Wilde has added a new title to her resume: director. The star's feature film directorial debut, Booksmart, is in theaters nationwide on May 24, 2019. Right now, she is busy doing promotion for the flick, which has already gathered a lot of positive buzz. While talking about the film, she also has taken the time to discuss her family life a bit. Here's what you need to know about her relationship, her kids, and how her personal and professional lives mix.

Wilde and Sudeikis are not married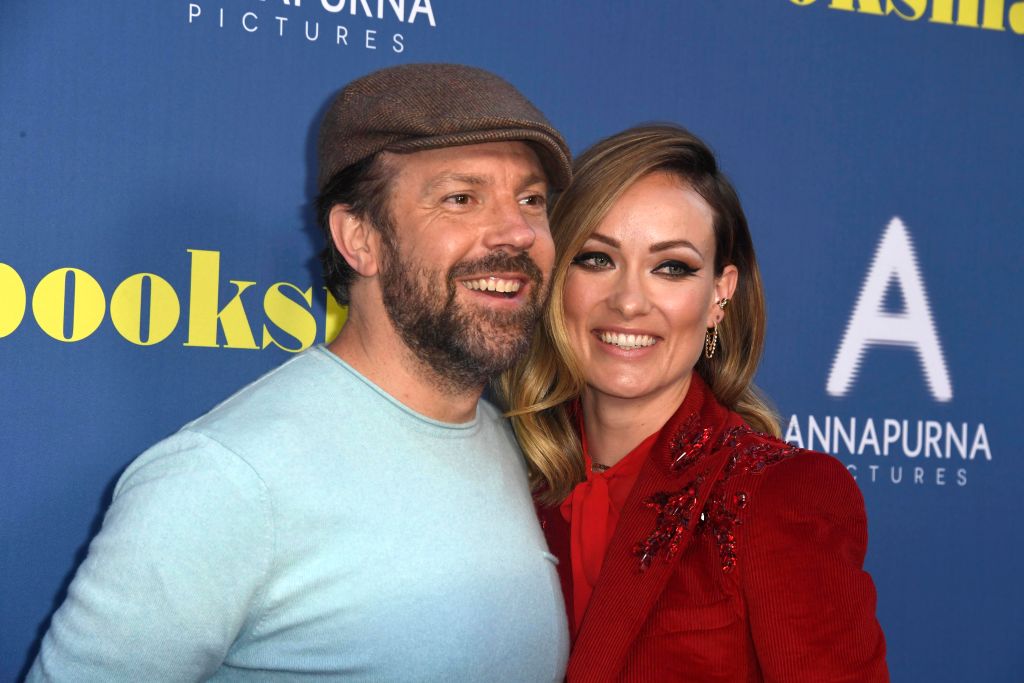 The couple, who have been together since 2011, is not married. However, they are engaged: A tweet from Jan. 2013 confirms that they have plans to exchange vows sometime in the future. It's understandable why Wilde and Sudeikis are taking their time in tying the knot, as this will be the second marriage for both of them.

Wilde was married to Italian aristocrat Tao Ruspoli from 2003 through 2011. Sudeikis married writer and director Kay Cannon (Pitch Perfect, Blockers) in 2004. The two separated in 2008 and were officially divorced in 2010.

They have two kids together

Sudeikis and Wilde are not married yet, but they are committed to their lives together as partners. They share two children: son Owen and daughter Daisy. Wilde spoke on The Late Show with Stephen Colbert about what it was like to bring her 5-year-old son to set during the filming of Booksmart.

"He quickly figured out that when you say 'cut' is when things get fun again," said Wilde, referring to the command a director gives to stop filming. "So we'd be doing a very intense scene and you just hear [a little voice saying] 'Cut! Cut!' And then the cameras would come down and they [the crew] would be like, 'Cut?' And I'm like, 'That wasn't me! I don't sound like that!'"

Sudeikis also had a role in the film

The set of Booksmart sounds like it was a family affair. Colbert asked Wilde what it was like to direct her fiance, as Sudeikis had a small role in the movie as the principal of the high school the main characters are graduating from.

"He's one of the best improvisers in the world," Wilde said matter-of-factly about Sudeikis. "It was exciting to just watch him work. So often when you're with someone you don't get to see their special, magical skills. Because you come home and you're co-parenting and you kind of leave your job at work," she continued. "Then, to be able to be on set with him, and be like 'Wow, he's really, really good at this."
When will Wilde and Sudeikis get married?

There have been rumors for years that this celebrity couple plans to make it official any time now, but there is little validity to them. Sudeikis joked in the past that they wouldn't get married "until weed is legal in every state," but it seems as though the reality is a lot less complicated than that.

In a 2016 interview, Wilde said that she and her partner "are seriously connected." She added that it all comes back to co-parenting, saying, "Before you have a child, marriage is the ultimate commitment and promise to one another, and then once you have a child, it's like, 'Oh, we're committed and promised already.'"