Olympic Champ and 'DWTS' Winner Shawn Johnson Lands in the Hospital But Not to Have Her Baby
Why was former gymnast Shawn Johnson in the hospital just days before her due date?
Olympic gold medalist Shawn Johnson has been documenting her pregnancy journey on her YouTube channel, The East Family. Johnson, who is due toward the end of this month, recently revealed that she just made a trip to the emergency room.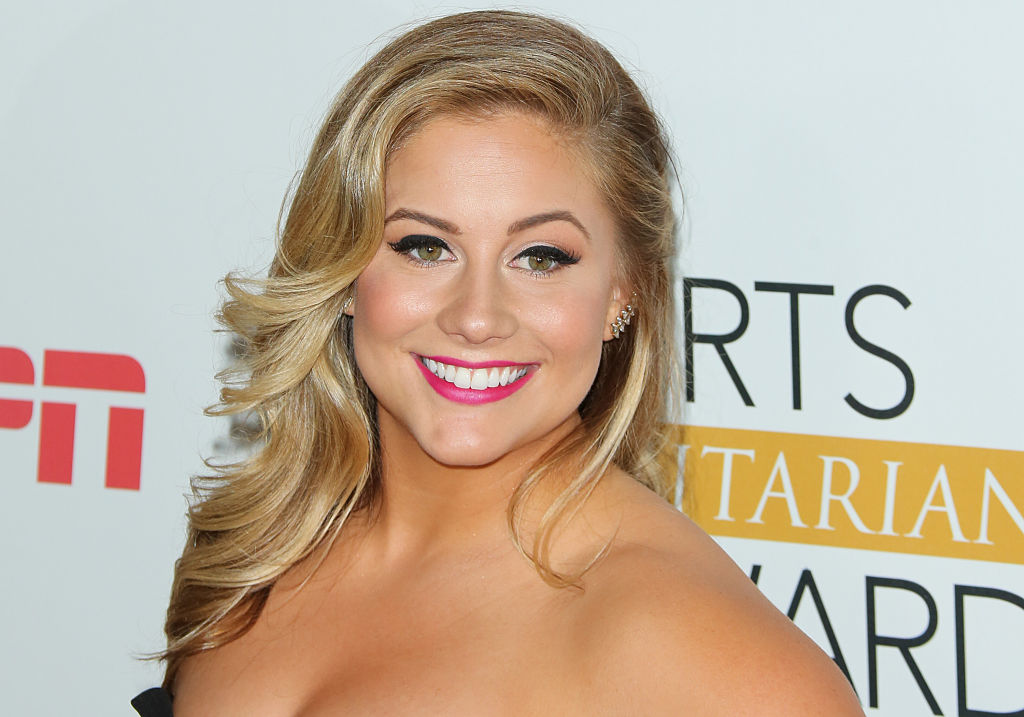 Preparing for baby
Johnson spoke with Showbiz Cheat Sheet in August about her excitement for her baby's arrival. "Right now, just in this kind of phase we're in, holding our baby for the first time. I dream about it. I can't wait," Johnson said.
The former gymnast is married to professional football player Andrew East. The two tied the knot in April 2016. The couple decided to hold off until delivery to find out the gender of their baby. "We are actually going to wait and be surprised. Which is crazy for me because I really want to find out, but my husband wants it more than anything, so we're gonna wait."
"My perspective is this, it's just nine months you're waiting and then you're with it the rest of it's life," East said, according to Fox8 Cleveland. "You can delay. You can delay that a little bit."
Ultrasound results
This summer, Johnson hit the 20-week mark in her pregnancy and was given some concerning news, which they shared on their YouTube channel. Johnson's ultrasound revealed that the baby's kidneys were more dilated than usual, and also underdeveloped, a somewhat common condition in pregnancies. In addition, their baby had a two-vessel umbilical cord as opposed to three, which carries an increased risk of stillbirth and pre-term labor, as reported by People. This particular complication happens in only 1% of pregnancies.
After some hesitation, Johnson and East went forward with genetic testing, according to Shape. Upon receiving the results, the couple shared in a video that the tests came out negative for chromosomal anomaly. "Kidneys are a normal size, they said the baby is growing great," Johnson said.
Johnson emphasized that they were grateful for their child, regardless of the results of their testing. "If our tests came back and our baby had Down syndrome, we would love that baby more than anything in the entire world," Johnson said. "We celebrated [the genetic testing results] because to us, it meant our child had a greater chance of making it into our arms," Johnson told Us Weekly.
Not so firm footing
The former Dancing With The Stars champ just shared with her followers on social media that she paid a visit to the emergency room for a non-baby related issue. "38 weeks pregnant and in the ER……. for a broken big toe 🤣 hahaha only me," she captioned the photo of herself in a hospital bed. "All is good, just adding a little more swag to my big mama waddle these days."
Johnson revealed how she hurt her foot on her Instagram Stories Sunday night, explaining that something had fallen on her foot. "Well guys, we had a really eventful night. We are currently headed home from the emergency room," she said according to People, clarifying that the hospital event was unrelated to her pregnancy. "It had nothing to do with the baby. I dropped a piece of concrete on my foot — a piece of concrete fell on my foot because I was real[ly] excited about petting a dog … and I broke my big toe just in half. Pretty nasty, so that happened."
Johnson went on to say that she would not be taking any medications "because of the baby… So just ice. Oh boy, it's gonna be a fun night of sleep!"
The gold medalist gave her followers an update the next day in a video on her Instagram Stories. "Guys I'm great, I promise. I've got some pretty coloring, my foot is a little bit bigger than usual, my big toe's a little bit longer than usual, but I'm good!" Johnson said. "It's just a perfect excuse to chill out until baby comes!"
Johnson is just days away from her due date, so her followers will surely be watching her posts closely!