Olympic Gold Medal Winner Kerri Walsh Jennings Shares Her Secret To Staying Healthy
If there's anyone who needs to be on top of her game it is three-time gold medal Olympian Kerri Walsh Jennings. Jennings is prepping for the 2020 games in Tokyo to score her fourth gold.
Although the summer games are several months away, Jennings stays on her health and fitness game by making a few important moves. And while she has a laser-sharp focus on her game, she's also a working mom, just like so many of us. Jennings deals with school lunches and kids' soccer games, while at the same time training for the most prestigious athletic event in the world.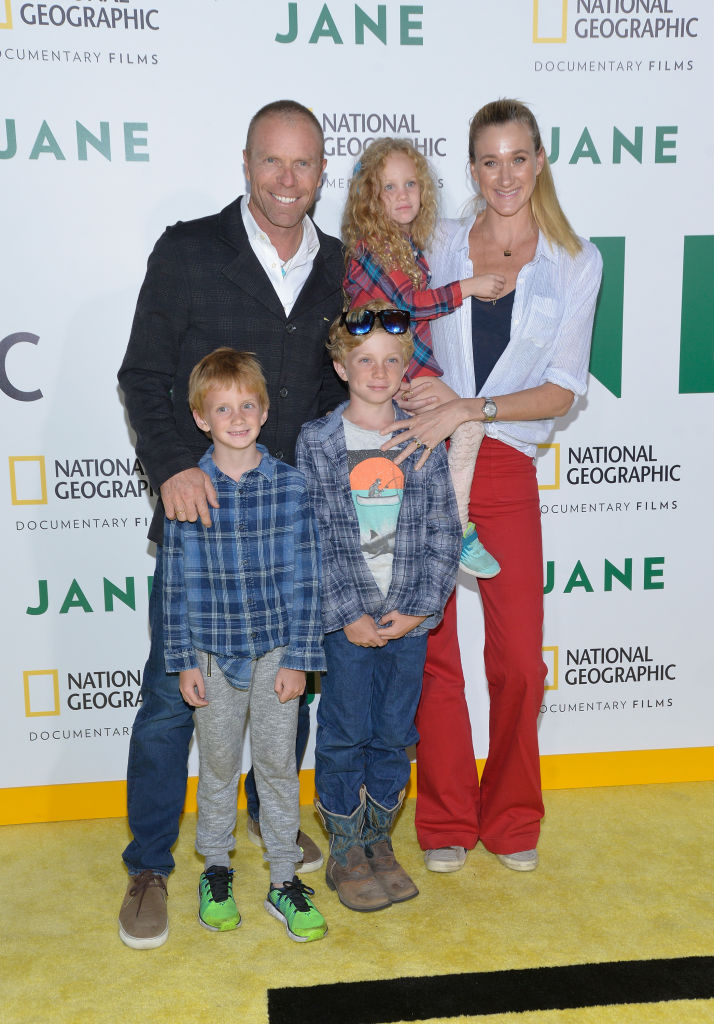 "We're all in this together," she laughs. She shares exclusively with The Cheat Sheet how she balances nutrition, fitness and family fun on a daily basis.
Eating healthy doesn't have to be boring
Making sure everyone is eating healthy can be a huge challenge, especially for parents. But Jennings says she makes sure her family eats a balanced meal, but incorporates delicious snacks that also provide enough energy to get through a busy day.
"My life in a nutshell is to be a high performing human being," she shares. "But then as a mommy I always want to feel good too. So what I've come to learn over the past 20 years of being a professional athlete is I am my own choices. So I look at nutrition as a really fun opportunity to fuel myself for my days."
That means starting the day with a glass of Sunsweet prune juice. "We cheers to a great day," she says. "It's pretty darn cute too. Then we have a good breakfast which is oftentimes a shake or scrambled eggs. And then we are off to the races!"
Jennings says then she doesn't typically eat until 1 pm where she'll have a super clean and colorful salad with lean protein. Then dinner is also clean that includes more lean protein. Also, plenty of hydration is vital throughout the day too.
She shares how she keeps her kids on track too
Jennings says that she understands the daily struggle parents go through when trying to keep their children on a healthy path. "Soda is a bad word in our house," she laughs. "I think it is all about consistency. We have these values in our home that we want our kids to adopt. So when your kids are being kids, and are eating Doritos, that's going to happen. But we don't call them treats but rather 'once in a whiles' instead."
She also says giving your children plenty of options helps too. "It's up to the parents to be the guiding light and make sure your kids have options." She says healthy snacks are a great way to stay on top of your game. "We give the kids Ones Amaz!n™ prunes, the one individually wrapped prune," she says. She adds that she has conversations with her children about the difference in how the kids feel when they are eating healthy. "It's fun to have conversations with the kids around nutrition too," she says. They explore what junk food does to your body versus eating foods that help your body, she says.
"For me, when I'm low on blood sugar, and I'm feeling like I'm not performing as well, my sports psychologist says when you are feeling that way, you need a dose of healthy sugar," she adds. "So that's another fun way to incorporate Sunsweet into my life with the single serving prunes too."
This is how her kids are embracing fitness
Having a mom who is a top athlete has to be pretty cool. But at the same time could be a bit daunting. "We believe in planting seeds in the kids' heads," she says. "So we do a lot of different activities just to see where their interests are."
So when it comes to fitness, especially when the kids are younger, it is important to have fun. Some kids may view having to go running as a chore, so make it fun and create circuits, for example. "We also leave it so the kids are left wanting more," she laughs. "So we sort of cut it when they are really into it. They'll be like 'I don't want to stop!' so we can be like 'awesome, we can't wait to do this again'."
While Jennings loves to work with her kids on fitness, she's in the process of training for the biggest games in the world. She shares that she doesn't just focus on one aspect of fitness. "Instead I live every day mindfully, paying attention to how I fuel my body, not only with nutrition but also with social media and things I read and listen to because they all have an impact."
Check out The Cheat Sheet on Facebook!