'Once Upon a Time in Hollywood's' Brad Pitt Used to be Roommates With This 'BH: 90210' Star
Before Brad Pitt started burning up the silver screen with blockbusters like Thelma & Louise and Legends of the Fall, the Once Upon a Time in Hollywood actor was just like every other struggling thespian, trying to get their lucky break in tinsel town. Keeping a roof over his head was more realistic by having others to share the rent with, where he ended up rooming with another actor who was also on the brink of making it big, yet on the small screen.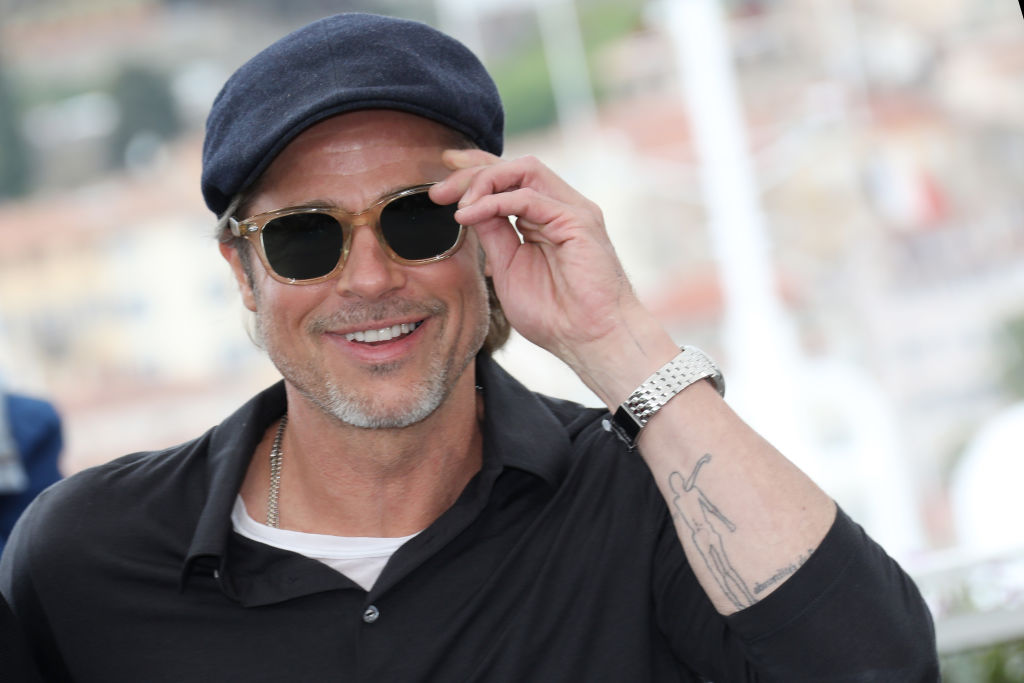 Just a boy from the Midwest
According to Business Insider, Pitt headed to Los Angeles to pursue his Hollywood dreams in the late 1980s, after leaving the University of Missouri just two credits short of a degree in journalism. Born in Oklahoma, he originally wanted to be an advertising art director.
Things obviously shifted gears for Pitt when he set out on his acting career, where he worked as a limo driver while taking acting classes. In the late 1980s, he landed an agent and some acting gigs on the soap opera Another World and the sitcom Growing Pains. His big break came when he landed the role of the thieving yet charming hitchhiker in Thelma and Louise.
A soon-to-be heartthrob from the North
Little did Pitt know, but his soon-to-be roommate was also trying to break into Hollywood at the same time. Yet according to the Hollywood Reporter, Jason Priestly started his acting career in his homeland of Vancouver, Canada at the young age of five years old doing local productions and commercials. Looking back, Priestly said the attention made him somewhat of a target. "Being a kid actor in Canada meant I got beat up more than normal kids," he said. "The  older kids just beat me up a lot more. 'Hey, I saw you on TV in a commercial kid.' Boom!"
Priestly moved to Los Angeles as a teen and landed the role of Brandon Walsh on Fox's Beverly Hills 90210, making him an instant heartthrob and bonafide celebrity. "When you're young like that, you feel like a hamster on a wheel. All you're doing is spinning that wheel and your world," he told the Hollywood Reporter in 2013. "You have a bunch of people telling you how great you are, so it's really easy to just start believing it after a while."
The actor said in the interview that having a firm self-identity was important to stay afloat in the business. "You have to have a strong conviction and a strong belief in yourself," Priestley said at the time. "You have to see that they are making lots of money off you so they just want to keep them going."
Before getting the part of Brandon, Priestly also needed to share the rent bills to survive, just like Pitt. Ergo…
Roomies
In 1987, Pitt and Priestley were roommates in North Hollywood's Klump Regency apartment building while trying to make their mark in Hollywood. "We lived on Ramen noodles and generic beer—the kind that came in white cans labeled 'beer'—and Marlboro Light cigarettes … We were broke," Priestley wrote in his memoir, according to Interview.
Sometimes the two would be trying out for the same roles, and sometimes they would compete in other areas. "Just for fun, we used to have competitions over who could go the longest without showering and shaving," Priestley wrote in his memoir. "Brad always won. Having to go on an audition meant cleaning up, which is what usually put an end to the streak."
Both actors eventually found success, taking them in different directions. "Brad went off and was making movies all over the world, and I was sort of stuck in one place making a TV show, and it was back in the days before computers," Priestley told the Huffington Post in 2017. "It kind of tore apart our whole group of friends that we had. The fact that the two of us went off and got strangely famous — we had a pretty good group of friends and all of a sudden we all sort of dissipated, and it was sad."
Yet despite losing touch, Priestley looks back on his time with Pitt and their circle of friends as a favorable time in his life. "We were all struggling and all sort of messing around in Hollywood," Priestley said. "Those were really fun days, and I think, ya know, those friendships that we all formed and those times that we all had are times that I look back on fondly."
With Pitt's latest movie and Priestley's 90210 reboot, the two actors continue to stay in the limelight!