Are the One Direction Members the Most Successful 'The X Factor' Losers?
With one of the biggest fan bases in the world, One Direction is one of the most popular and highest-selling boy band ever. They've broken several Billboard records, won almost 200 awards, and earned an estimated $75 million after only two albums and two world tours.
After going on a hiatus in 2016, the members have also had top-selling solo careers. The most successful losing X Factor contestants include Cher Lloyd and Fifth Harmony; however, neither has come close to the immense success One Direction is experiencing.
How successful has One Direction been since placing third in the competition? Keep reading to find out!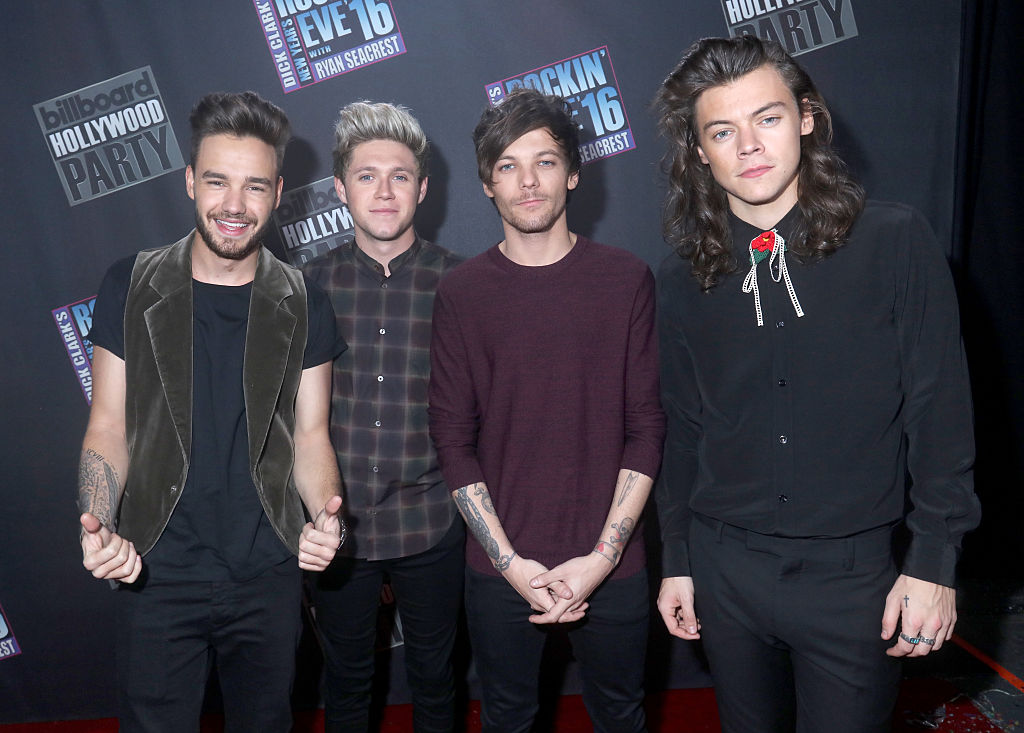 One Direction on 'The X Factor' Series 7
Harry Styles, Liam Payne, Louis Tomlinson, Niall Horan, and Zayn Malik auditioned for The X Factor as solo contestants. Because they failed in the "boys" category at the boot camp stage in the competition, judge Simon Cowell put them together to form a band, thus qualifying them to perform in the "groups" category.
At the judges' houses, they sang their first song together as a group, an acoustic version of Scott Cutler's "Torn," and Styles came up with their group name, One Direction. They quickly became fan favorites but finished third in the competition.
One Direction's success after 'The X Factor'
Almost immediately after the show, the group signed to Simon Cowell's Syco Records and began working on their debut album, Up All Night, which went on to become the United Kingdom's fast-selling debut album in 2011. They also made history in the United States with Up All Night making One Direction the first U.K. group to have their debut album peak at number one in the United States.
The following year, they released their sophomore album, Take Me Home, once again hitting number one, making the young group the first boy band in U.S. history to have their first two albums top the charts. In 2013, they released a 3D documentary and concert film called One Direction: This Is Us which grossed over $60 million worldwide, becoming the fourth highest-grossing movie ever.
At the end of the year, the group dropped their third album, Midnight Memories, which once again debuted at number one on the U.K. and U.S. charts. Praised for being edgier than their usual cookie-cutter music, it was the best-selling album of 2013.
The following year, One Direction released their fourth studio album, appropriately titled Four, making the boy band the only group in the history of the Billboard charts to have their first four albums debut at number one. After the album's tour, One Direction announced Zayn Malik would be leaving the group, and they would continue without a fifth member.
In 2015, the group dropped their fifth project, Made in the A.M., which topped the charts in several countries, but peaked at number three in the U.S. They then performed on Dick Clark's New Year's Rockin' Eve in 2015 before announcing the group is going on a hiatus, which seems to have turned into a permanent split.
However, the members of the former boy band continue to pursue their solo music careers.
One Direction's individual success after their split
Niall Horan
The Irish songwriter signed a solo recording deal with Capitol Records to release his debut studio album, Flicker (2017). It peaked at number one in Ireland and the United States and charted within the top three in the United Kingdom and Australia.
He then embarked on two worldwide tours to promote the album.
Liam Payne
In 2016, he signed a recording deal with North American label, Republic Records. He then released his debut single, co-written by Ed Sheeran, titled "Strip That Down" featuring Quavo from rap trio, Migos. He has since dropped two more singles and an extended play but has not announced a release date for his debut solo album as of yet.
Harry Styles
The English singer decided on Columbia Records to start his solo music career and released his self-titled debut album the following year which went number one in 14 countries. The lead single from the album, "Sign of the Times," peaked at number one in seven countries and Rolling Stone named it the Single of the Year.
He also made his film debut by appearing in a war movie, Dunkirk.
Louis Tomlinson
While Tomlinson has yet to release his debut album, he has dropped a lead single, "Just Hold On," which peaked at number two on the U.K. Singles chart. In 2017, he released two more singles including "Miss You" featuring Bebe Rexha.
He also formed his own imprint of One Direction's label, Triple Strings, and is on Debrett's 2017 list of the most influential people in the United Kingdom.
Zayn Malik
Now known only as Zayn, the singer signed with RCA Records and adopted more of an R&B vibe. In 2016, he released his debut album, Mind of Mine, led by his hit single, "Pillowtalk," which both peaked at number one, making him the first British male to accomplish this.
His sophomore album, Icarus Falls, wasn't as successful but received positive reviews. The singer has since won several awards including a Billboard Music Award and an American Music Award.