One Direction: Which Band Member Has the Highest Net Worth Today?
Since the boy band One Direction went on hiatus, band members Liam Payne, Harry Styles, Niall Horan, Louis Tomlinson, and Zayn Malik have explored solo careers or even started a family. But which former One Directioner has the highest net worth? Keep reading to find out.

Which One Directioner has the highest net worth?

According to net worth reports, Harry Styles has the highest net worth among his One Direction bandmates.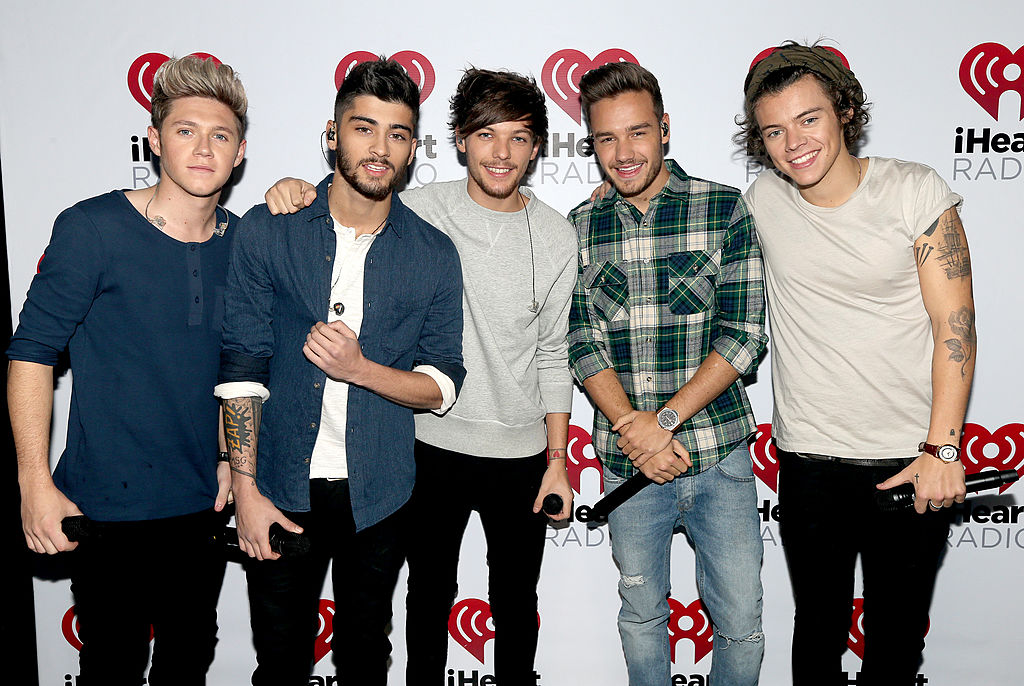 Get details on each person's net worth and what they've been doing since One Direction's taken a break below.

Harry Styles

Harry Styles has become a force in the fashion world, especially in recent years. He's done ad campaigns for Gucci and shut down practically every red carpets he steps foot on (i.e. his 2019 Met Gala look).

Following One Direction's break, he released his first solo studio album, Harry Styles. In 2018, he revealed that he'd been working on his second album. While interviewing actor Timotheé Chalamet, Styles said that he had music in the works.

"I'm making my second album right now, so I'm going to do that, read a lot, and see what happens," he said.

Styles also tried his skills at acting in the successful film, Dunkirk, which premiered in 2017.

Styles's net worth is estimated to be $75 million.

Liam Payne

Like Styles, Liam Payne too signed a record deal and released new music as a solo artist since One Direction's hiatus.
Payne's released songs such as "Strip That Down" and "Bedroom Floor." Juicy J, Wiz Khalifa, and Zedd are among the recording artists Payne has collaborated with since creating music on his own.

He's also become a father. Cheryl Cole and Payne welcomed a baby boy in 2017 before splitting up in 2018.

Payne's net worth is estimated to be $55-$60 million, according to various sources.
Zayn Malik

Zayn Malik left One Direction 2015 before the rest of the band went on a hiatus in 2016.
He's had a successful career as a solo artist since parting ways with the band. Malik's released two studio albums — Mind of Mine (2016) and Icarus Falls (2018) — and has had success with singles ("I Don't Want to Live Forever" with Taylor Swift for Fifty Shades Darker) collaborating with other artists.

Malik's been dating model Gigi Hadid on and off for a few years and has a net worth of $47 million.
Niall Horan

"This Town" by Niall Horan is often played on the radio and is a sign of Horan's success. He too released a solo album in 2017 called Flicker. His other hit songs include "Slow Hands" and "Too Much to Ask."

Horan's net worth is reported to be $58 million.

Louis Tomlinson

Louis Tomlinson has made a number of singles but no solo album. He's said that his debut solo album is coming soon but as of now, one has yet to be released.

With Steve Aoki, Tomlinson released the single "Just Hold On" in 2016 followed by "Back to You" with Bebe Rexha & Digital Farm Animals in 2017.

Aside from music, Tomlinson has appeared on The X-Factor as a judge, which is where he and the rest of One Direction got their start.

Tomlinson's net worth is estimated to be $56 million.