One Former 'Southern Charm' Star Wants Patricia Altschul's Defamation Suit Tossed
Southern Charm matriarch Patricia Altschul has sued her former co-star, K. Cooper Ray, for defamation because she believes he trashed her publicly to promote his Southern Charm tour business. But Ray doesn't think he has done anything wrong, and he is asking the court to toss the lawsuit.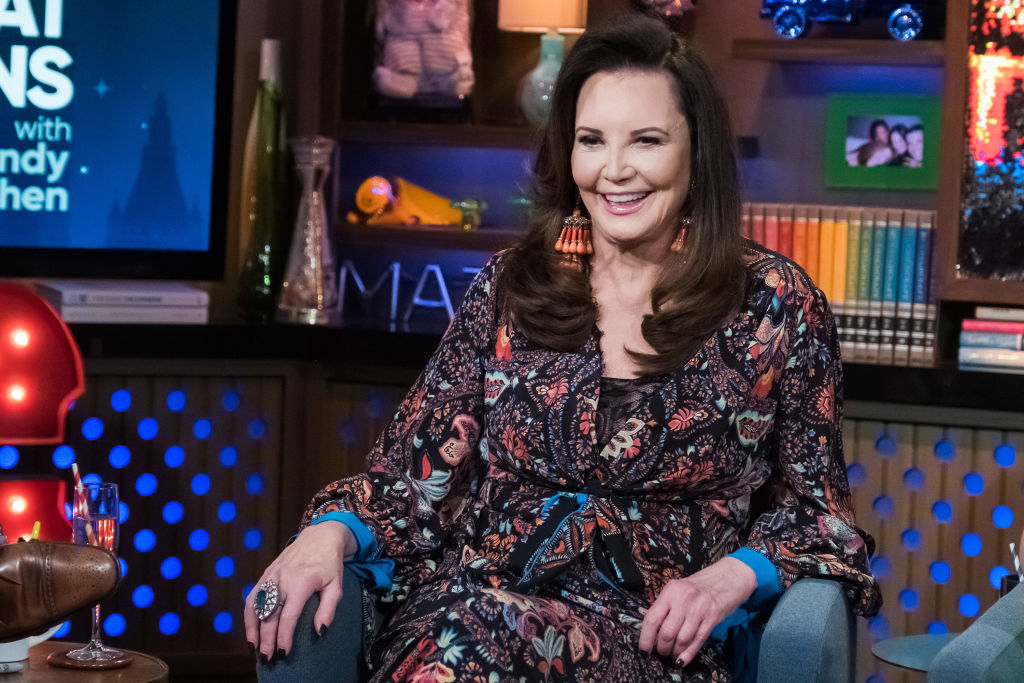 Tweets and interviews
According to The Blast, Altschul sued Ray earlier this year and accused him of waging a public campaign that was a "consistent and extended course of attacking and maligning" her in interviews, public comments, and social media activity.
In one of his tweets, Ray wrote that Altschul "seemed so lit I don't think she recognized me. Sigh." But, he doesn't see anything wrong with that. And maybe if that's all he had said, Altschul would have let it slide. She says Ray has gone above and beyond to harm her reputation.
He has publicly called her a "cheater and liar," accused her of having substance abuse issues, and claims that Patricia Altschul didn't write her cookbook. She says these claims have caused her a lot of emotional damage, so she filed a lawsuit for unspecified damages and has also requested an injunction against her former co-star from trashing her in public.
Ray is requesting that the court dismiss the case.
Who is K. Cooper Ray?
Unless you jumped on the Southern Charm bandwagon during the first three seasons, you probably don't know anything about K. Cooper Ray. He was a friend of the show during Seasons 1 through 3 but never made it to full-time status.
He says that Southern Charm and Altschul cut ties with him because he was friends with Kathryn Dennis and because he did his own aftershow on Snapchat during Season 3.
Ray claimed that Patricia Altschul said to him, "We are not gonna associate with Kathryn Dennis, and if you do, we won't associate with you." Ray says that he replied, "Patricia, I have no reason to not speak to Kathryn."
Patricia Altschul and Kathryn Dennis were estranged for years
Altschul admits that she and Dennis were estranged during the first five seasons of the show. However, after watching Dennis grow up and get away from Thomas Ravenel, Altschul says that they have apologized to one another and made the transition from estrangement to friendship.
The two women say they have bonded over things that they both "despise," as well as their shared love of shoes.
"We wear the same size shoe, we love shoes," says Dennis, with Altschul adding, "I have some that I can't wear, I'd love to see if you can wear them because they're incredible. But I cannot walk in them."
Thomas Ravenel has dragged Patricia Altschul into his custody case
In addition to her lawsuit against Ray, Altschul has also found herself caught in the middle of Thomas Ravenel and Kathryn Dennis' custody battle over their two children, Kensie and Saint. Altschul wanted no part of it, but Ravenel had her subpoenaed, and the judge agreed that she should be deposed, even though she fought hard to get out of it by filing a motion to avoid the deposition.
The judge also ordered Altschul to turn over all texts and emails between her, Kathryn Dennis, and Ravenel's ex Luzanne Otte that took place after April 1, 2018. Ravenel believes that Dennis and Otte colluded to accuse him of sexual assault, and he thinks Altschul can help him prove his claims.
Patricia Altschul doesn't think she has anything to offer the custody case, and she has no interest in lawyers questioning her for hours over things that are "totally irrelevant." But, Ravenel disagrees and is confident that Altschul's testimony will help him keep 50/50 custody of his children.
Southern Charm airs Wednesday nights on Bravo.