One Hit Wonders! Songs You Completely Forgot About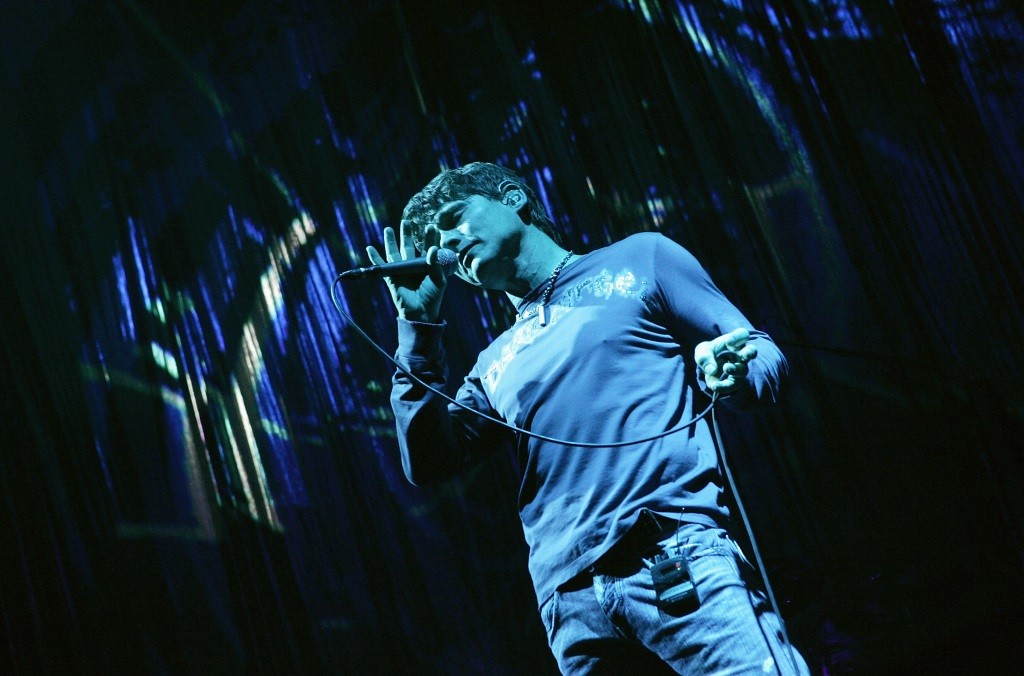 Pop music is a fickle mistress. No one, not even the most high-powered record company executive, really knows what songs or bands might blow up, though they make it their business to gamble on it all the same. More often than not, the bands anticipated to become the next big thing dissolve or disappear before they take off. If they're lucky, they might enjoy one memorable chart-topping hit before mostly fading from memory.
Such is life as a one-hit wonder, betrayed by a music listening public that only teases you with success before snatching it away. However harsh it may be, that's the way it is. We can at least pay tribute to those bands and artists who only had a short taste of fame, by remembering a few of the one-hit wonders that are actually worth remembering. Sorry, "Macarena."
1. 'Take on Me' by A-ha
Norwegian synth pop band A-ha had more going for them than a weird, onomatopoeia name — they had a great sound, at least as far as their only hit single "Take on Me" is concerned. The 1985 song reached the top of the charts quickly, thanks to its dramatic hook and near-perfect blend of synthpop with acoustic guitars and keyboards, all produced and put together far more competently than most other electro-pop of the time. Together with an unforgettable rotoscope-animated music video, this distillation of '80s pop at its best assures A-ha their short but sweet place in music history.
2. 'Tainted Love' by Soft Cell
"Tainted Love" captures a time when the idiosyncratic synth-heavy sounds of British new wave was slowly transforming into the cheesy pop music that would come to define much of the '80s. In '81, however, this unlikely cover of a soul classic with the tempo slowed, the key changed and the guitars replaced by a labyrinth of drum machines and synthesizers made it all the way to No. 8 on the charts, thanks to a strong hook that compliments its somewhat dark lyrical content and atmosphere.
3. 'Na Na Hey Hey Kiss Him Goodbye' by Steam
Sometimes a strong, simple hook is enough to make a one-hit wonder classic. It takes "Na Na Hey Hey Kiss Him Goodbye" less than 10 seconds to reach its titular hook, an upbeat half-Motown, half-psychedelic singalong that continues in the background for almost the entirety of this '60s bubblegum hit by Steam — wait, who? Steam was actually a fictitious studio-only band cooked up by songwriter Paul Leka, who later assembled a group to tour behind the single's success. They broke up before they could actually tour though, so he formed another one. An odd band history, if you can even call it that, but man, is that chorus catchy.
4. 'Bitter Sweet Symphony' by The Verve
This is the rare one-hit wonder that actually sounds like the band behind it might have a respectable discography. British alternative group The Verve aren't actually much known outside this one single, which borrows its central musical theme, those weepy strings, from an orchestral version of the Rolling Stones' "The Last Time." The 1997 single is a relic of the Britpop era that's held up astonishingly well and deserves the consistent praise it receives from music press ranking the best tracks of the '90s. Unfortunately, it can be hard for a band to live up to such a memorable, beloved single.
5. '99 Luftballons' by Nena
Who can resist the cheesy danceable goodness of this German gem from 1983 that has since become a regular feature at supermarkets and roller-discos? The irresistible catch combines an upbeat rock jam with intermittent synth breakdowns and silly German lyrics that are actually about an international war and nuclear apocalypse. The titular balloons are mistaken for UFOs, then shot down by an investigating pilot, sparking a conflict that leads to a 99-year war. The German version reached No. 2 on the Billboard charts and later the English translation hit the top, though most people were probably too preoccupied dancing along to notice the bleak lyrics. And it's hard to blame them.
6. 'Come On Eileen' by Dexys Midnight Runners
While most bands were busy fiddling with synths in hopes of a hit, English group Dexys Midnight Runners scored a No. 1 using little more than a celtic fiddle, piano, bass, drums and melodramatic falsetto chorus. "Come On Eileen" would be an unlikely hit in any era, but it's so brimming with enchanting melody it's easy to see why it took off so dramatically in 1982. The band enjoyed mild success and a devoted fanbase for the three LPs they released in the first half of the '80s, but never equaled the visibility they achieved with "Come On Eileen."
7. 'Play That Funky Music' by Wild Cherry
Allegedly, a black clubgoer yelled at the members of Ohio-based funk rock band Wild Cherry during one of their concerts, "Are you white boys gonna play some funky music?" The rest is history. The members put the statement, reworded, to a beat and released their only hit, the 1976 No. 1 "Play That Funky Music." The song is pure '70s goodness, somewhere between disco and arena rock with a memorable vocal performance and infectious chorus that supplies more than enough funk to live up to its title. The worst thing I can say about it is that a much lesser one-hit wonder, Vanilla Ice, later covered it.
8. 'Tubthumping' by Chumbawamba
Either unsufferably annoying or irresistibly nostalgic depending on who you ask, the only hit from funnily-named punk band Chumbawamba is a repetitive single built around a raucous singalong chorus and conversely delicate female vocals about "pissing the night away." The decidedly un-punk track has supposedly political undertones, as "tubthumping" refers to bandwagon-ing politicians. As far as we can tell, the lyrics seem to concern binge-drinking and getting knocked down repeatedly, which is enough, when that chorus is so inexplicably uplifting.
9. 'Kung Fu Fighting' by Carl Douglas
While most people probably wouldn't recognize the name of Jamaican artist Carl Douglas, almost everyone is familiar with this catchy hit. Originally released in 1974 as a B-side during the heyday of martial arts movies starring the likes of Bruce Lee and Sonny Chiba, "Kung Fu Fighting" soon climbed to the top of the Billboard charts in the U.S. and other countries. And while Douglas was never able to recreate the success of his most famous hit, the popularity of this song alone allowed Douglas to sell over 11 million records worldwide, producer Biddu told Metro.
10. 'Who Let the Dogs Out?' by Baha Men
This 2000 hit from the Bahamian music group Baha Men is actually a remake of an earlier version of the song written and performed by Anslem Douglas. Though the song never got close to being No. 1 in the U.S. (barely breaking into the top 40), it nevertheless became a huge hit and cultural phenomenon, not least because the song is basically an incredibly infectious chorus repeated over and over. Now regularly played at sporting events, Baha Men's "Who Let the Dogs Out?" is apparently destined to be a one-hit wonder for generations to come.
Additional reporting by Nathanael Arnold.
Follow Jeff Rindskopf on Twitter @jrindskopf.
Check out Entertainment Cheat Sheet on Facebook!