The 1 Big Moment That Definitely Won't Happen in 'The Walking Dead' Season 8
There are few characters that have made more of an impact on The Walking Dead than Maggie. In her six seasons on the AMC series, she's played a crucial role in keeping Rick's allies together and in fighting for their survival.
In Season 7 of The Walking Dead, Maggie went through unimaginable heartbreak. But she's soldiered through and positioned herself as a clear leader of the Hilltop Colony. We'll definitely see a lot more from Maggie when TWD returns for its eighth season.
Here's what we know about how Maggie's storyline will play out — including at least one big Maggie-centric moment that we definitely won't see.
1. We could get some Maggie-centric flashbacks in Season 8
Maggie is one of the longest-running characters on The Walking Dead. But there's still plenty we don't know about what her life was like before zombies started showing up on the Greene farm.
That could change in Season 8, though. TWD showrunner Scott Gimple has admitted that he's "holding onto" the possibility of introducing character flashbacks in upcoming episodes. That could mean we get a chance to see her pre-apocalypse life or a glimpse of her dearly departed family members, like Hershel or Beth. Or we may even be treated with a memory from her relationship with Glenn.
2. Maggie will come into her own as a leader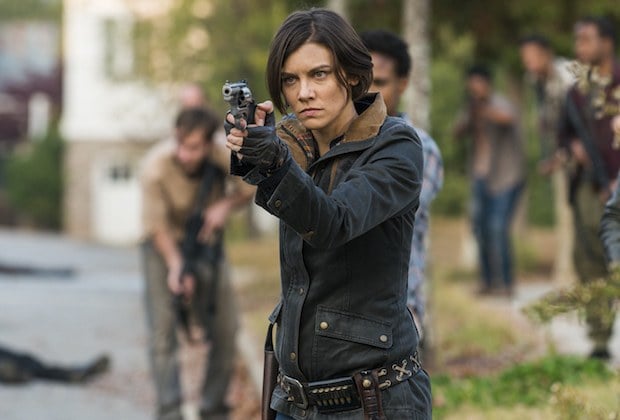 There's no doubt that Maggie is one of the best leaders on The Walking Dead. She made her mark in Alexandria and has already won the trust of her fellow Hilltoppers. She'll likely continue to clash with Gregory in Season 8. But we'll also see her focusing her energy on the bigger picture.
By now, Maggie knows how to trust her instincts. And Rick Grimes, her long-time ally, will likely turn to her when it's time to develop a strategy to take Negan down.
3. For Maggie, it's all about coming together in Season 8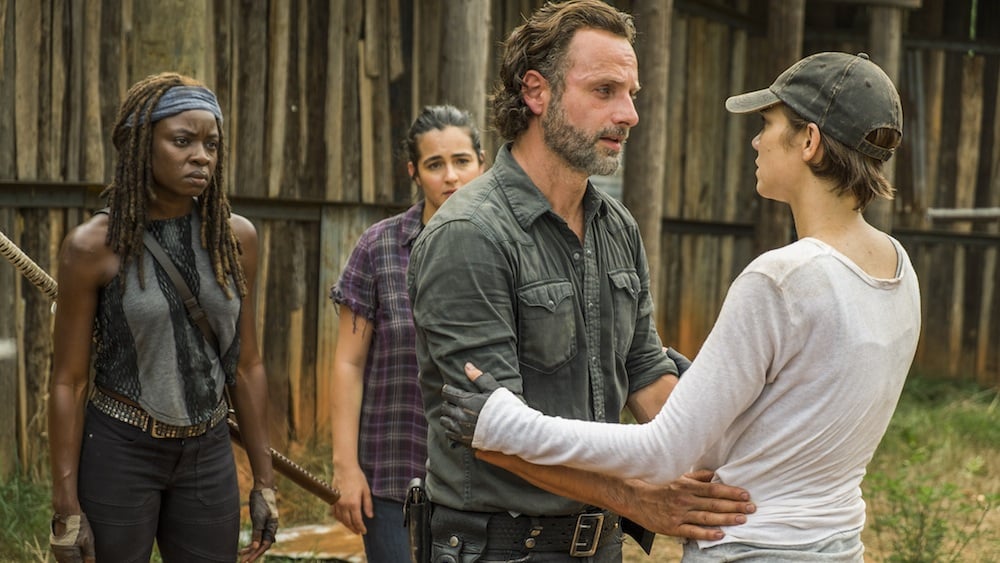 We know the war with the Saviors will be a main focal point of The Walking Dead's eighth season. But Maggie and her allies will only be able to survive if they can fight against Negan together. In a recent teaser for Season 8, we can hear Maggie trying to rally the Hilltoppers. She tells them, "We need to keep our faith in each other" as they fight.
Maggie has definitely had a few moments of weakness over the past few seasons. But if this teaser is any indication, she'll be stronger than ever in Season 8. And she'll be fighting to unite the varying colonies against their common enemy.
But there's one thing that she will not be doing in Season 8 — even though it feels like we've waited to see this moment forever.
4. Maggie won't be giving birth in Season 8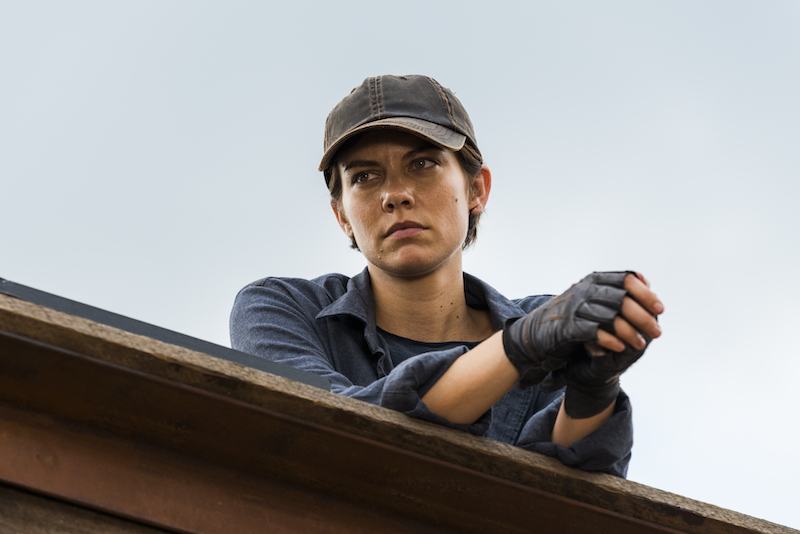 When Maggie and Glenn learned she was pregnant in Season 6, it signaled hope for the future. And that promise has been one of the driving forces behind Maggie's decisions ever since. But according to Gimple, we'll have to wait a little longer before we meet her child. He told Entertainment Weekly that fans should not expect to see Maggie give birth in Season 8.
It's easy to assume that could mean trouble for Maggie or the baby — especially since she had so many complications early in her pregnancy. But fans shouldn't jump to any conclusions, because there's a very simple explanation for the delay.
5. The series' timeline has been moving at a glacial pace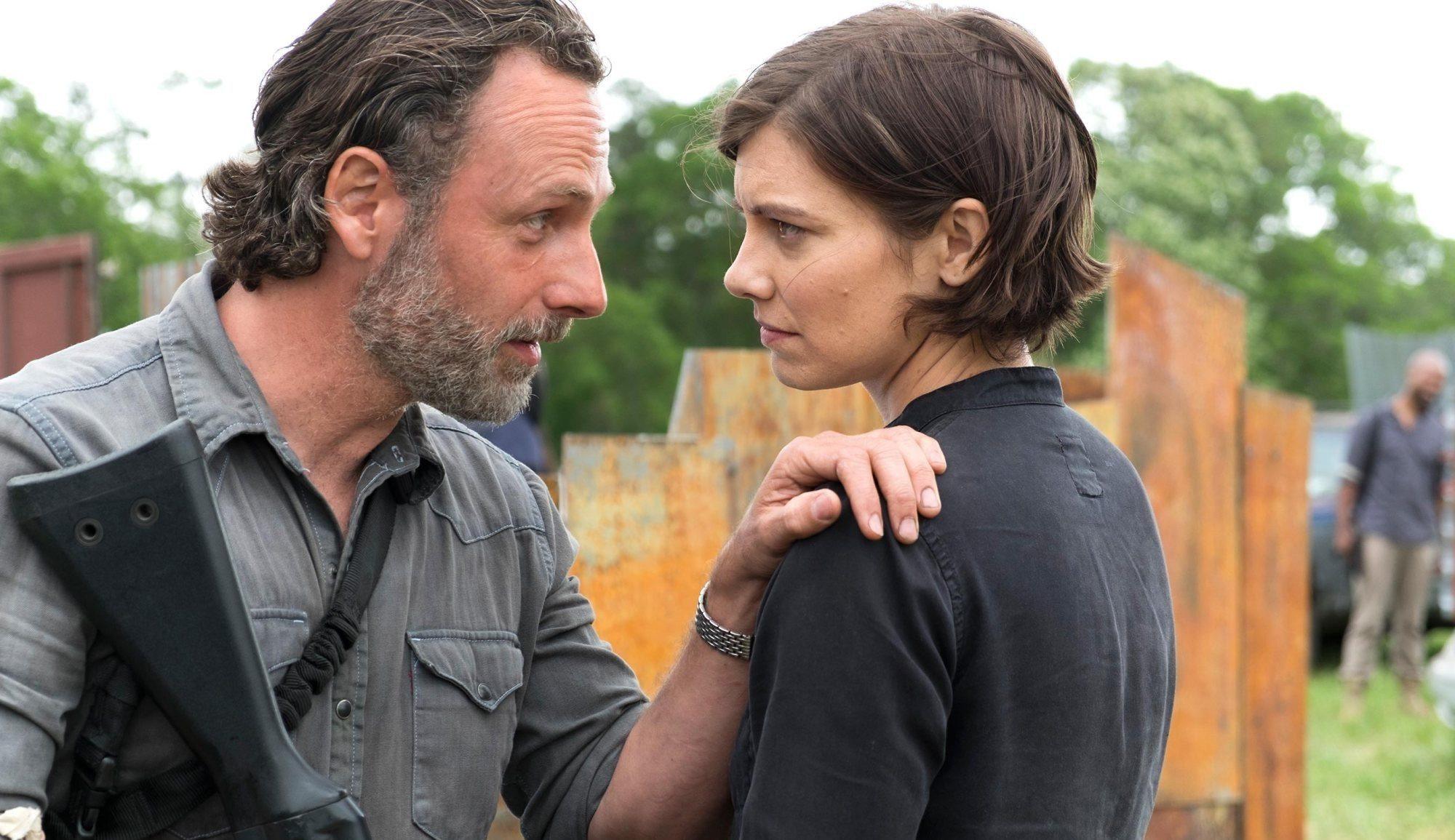 It's been years, in our reality, since we found out about Maggie's pregnancy. But on The Walking Dead's timeline, it has only been a matter of weeks. So, according to Gimple, she's actually still relatively early into her pregnancy. In fact, the entire seventh season only took place over the course of 19 days.
Given that time frame, it may seem like we'll be waiting until Season 12 before Maggie gives birth. But there is a chance that the big moment will arrive a little sooner than expected.
6. In the comics, we didn't see her give birth because of a time jump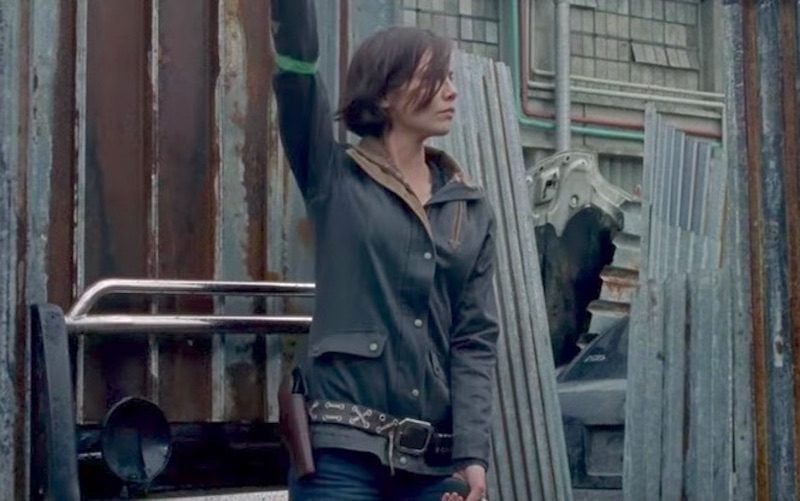 A lot of the hype surrounding Season 8 is focused on an image from The Walking Dead's Comic-Con trailer. In the final moments, we saw a glimpse of Rick as a much older man, and that's led fans to believe we may get some kind of time jump to help push the series along.
That would follow with how the original version of The Walking Dead played out. The comics skipped ahead roughly two years after the war with Negan. That helped reset the series and introduce new stories and characters without too much confusion.
It also meant that readers missed out on some pretty big moments though. One of them was Maggie giving birth. If The Walking Dead fast-forwards its timeline in Season 8, it could play out similarly.
7. We might see Maggie's baby, but not her labor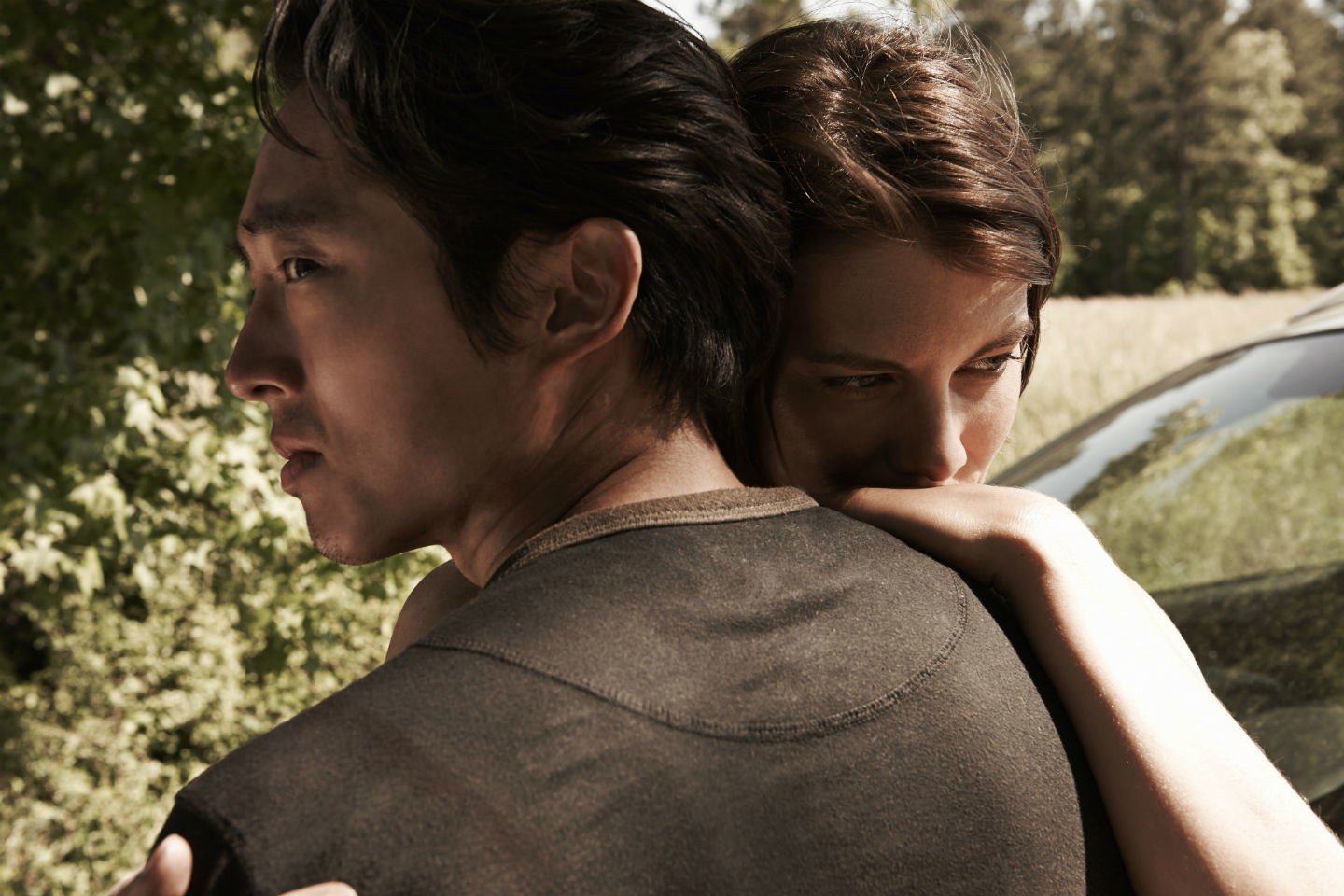 Fans are eager to meet Maggie and Glenn's baby. After all, The Walking Dead has a tendency to be pretty dark and dreary. And a birth that doesn't immediately end in the death of the mother would certainly be a bright spot (RIP Lori). But we're so invested in Maggie's journey that it would feel like a bit of a cheat if we didn't get to see her bring Glenn's child into the world.
Still, it's a real possibility that The Walking Dead could spare us the details of Maggie's labor. At least then, we can hold out hope that we'll get to see Baby Rhee in Season 8.
The Walking Dead Season 8 premieres on AMC on Oct. 22, 2017.
Follow Katherine Webb on Twitter @prufrox.
Check out The Cheat Sheet on Facebook!