One 'This Is Us' Guest Star is Likely to Continue the Show's Best Acting Emmy Streak
The cast of This Is Us has been hoarding Emmy acting nominations and wins ever since the show debuted in 2016, and this year is no different. Experts believe this could be a big year at the Emmys for one of the actors in the NBC time-jumping drama, as the prediction is that a beloved TV mom could continue the show's winning streak for Best Acting awards.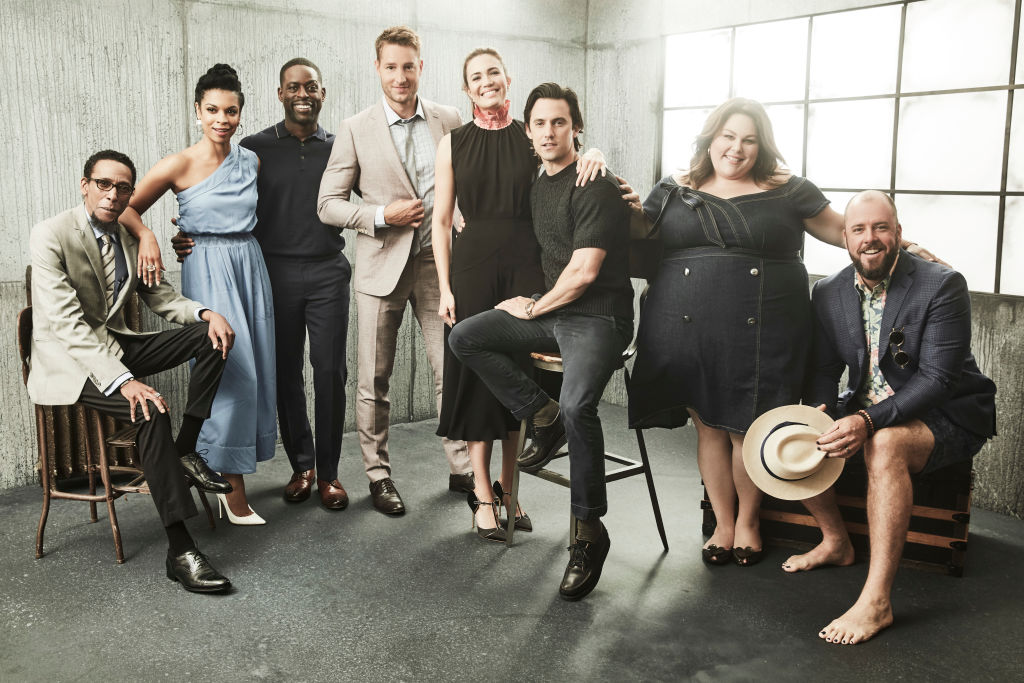 Seven 'This Is Us' actors received Emmy nominations this year
Not only do the stars of This Is Us get a ton of love from fans, but the television industry itself has shown some serious respect for the main ensemble cast, as well as recurring characters and guest stars.
This year, seven different actors from the show received Emmy nominations. Sterling K. Brown (Randall Pearson) and Milo Ventimiglia (Jack Pearson) both have nominations for Best Drama Actor, and Mandy Moore (Rebecca Pearson) grabbed her first-ever Emmy nomination for Best Drama Actress.
Chris Sullivan (Toby Damon) received a nod for Best Drama Supporting Actor, while both Ron Cephas Jones (William Hill) and Michael Angarano (Nick Pearson) received nominations for Best Drama Guest Actor.
But, the one who experts believe is pretty much a sure thing this year is Cosby Show icon, Phylicia Rashad. She received a Best Drama Guest Actress nomination for the role of Beth's (Susan Kelechi Watson) mom Carol, in the episode Our Little Island Girl.
It's hard to believe, but if Rashad wins it would be her first-ever Emmy award, and it would also mark the first female acting award for This Is Us.
It's been all about the guys so far
The male actors on This Is Us have scored the show's first three Emmy acting wins during the first two seasons. In 2017, Brown won Best Drama Actor and Gerald McRaney won Best Drama Guest Actor for his role as Dr. Nathan Katowski, the obstetrician who delivered the Pearson triplets.
In 2018, Jones won Best Drama Guest Actor for his role as William, Randall's biological father.
Many believe that Rashad will win because the guest categories tend to favor veteran actors. And, both Jones and McRaney won for their roles as parental-type figures, so a Rashad win this year would fall right in line.
In just three seasons, This Is Us has received 27 Emmy nominations and 18 of them have been for acting. However, Rashad is the only actor from the show with the odds in her favor for a win. According to Gold Derby – a site that "predicts Hollywood races" – Rashad is heavily favored to win her category, while the other nominees from This Is Us are longshots.
Rashad is up against Cherry Jones from The Handmaid's Tale, Jessica Lange from American Horror Story: Apocalypse, Carice van Houten from Game of Thrones, Cicely Tyson from How To Get Away with Murder, and Laverne Cox from Orange Is the New Black.
Nine Emmy nominations overall
In addition to the seven acting nominations, This Is Us also received two more nods. It will be competing in the Best Drama Series category with Better Call Saul, Bodyguard, Game of Thrones, Killing Eve, Ozark, Pose, and Succession.
The show also scored a nomination for the music in the episode Songbird Road Part 1. That category is part of the Creative Arts Emmy Awards which are given out a week before the Primetime Emmy broadcast. In the two-day Creative Arts Emmy ceremony, they also hand out the guest actor awards.
This Is Us had an interesting season 3 as the Pearson family spilled new secrets after they explained the mystery of Jack's death in season 2. The strong storylines surrounding baby Jack and brother Nicky definitely had fans talking. But, since they are competing against Game of Thrones in its eighth and final season, This Is Us might not take home as many awards as fans would like.
However, the This Is Us cast did manage to win the SAG-AFTRA Award for Outstanding Performance by an Ensemble in a Drama Series, so the show is definitely getting the recognition it deserves.
The Primetime Emmy Awards air Sunday, September 22nd on FOX.