Oprah's Act of Kindness For College Student Goes Viral
Oprah took a selfie with a college kid and then did this for him.
Oprah Winfrey is famous for many things, and one of them was her talk show segment where she surprised audience members with free giveaways. Now she's lighting up the internet in the vein of "You get a car! You get a car! You get a car!" with an act of kindness for a young student. So, what exactly did she do?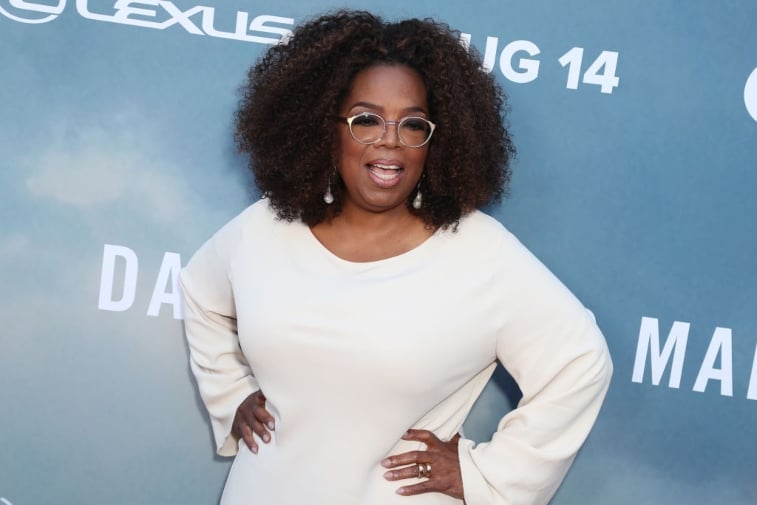 It started with Oprah's visit to Morehouse College
Earlier this month, the media mogul visited Morehouse College to celebrate the 30th anniversary of her endowment fund for the school. According to Oprah Mag, she established the Oprah Winfrey Scholars Program back in 1989 with an initial donation of $12 million. Over the years, her generosity has aided more than 500 young men at the HBCU.
The program honored her and her contribution, and while she was there, she surprised everyone by announcing she'd be giving $13 million to the school to continue her support. Students sang for her and lined up to shower her with roses, and also gifted her with a portrait.
But this is not where Oprah's giving ended for the day, and some excited freshmen fans had no idea what would happen next.
Two students caught her attention
After leaving a chat session with Morehouse students, some young fans decided to flag her down as she was driving off of campus. Per ET Canada, Olufemi Yessoufou and Zachariah Smith shared a good laugh with the media queen when she stopped to say hello to them.
She took a selfie with the pair while at a red light and made a joke about Yessoufou's cracked phone. The two relished the moment and posted a short clip of the friendly exchange on Twitter and Instagram.
While these freshmen just wanted to share their lighthearted interaction with Oprah on social media, it led to something special.
Yessoufou received an unexpected message
Yessoufou shared that a member of Oprah's staff reached out to him via DM and stated that she wanted to gift him a new phone. This was the day after he posted the video. Needless to say, he was beyond shocked. Grateful, but shocked. Get a load of the note she sent him in the photo he included in the post:
Yessoufou told Buzzfeed News the direct message said, "Oprah already has this phone for you, and it's my job to make sure you get it." He also told the outlet he liked the fact that when he met her, she joked with them in a way he would with his brother.  
This seemingly small act went viral this week and made just about everyone's day. Fans are loving her sweet gesture, but they're advising Yessoufou to buy himself a sturdy phone case and screen protector. It sounds like great advice given that it's a gift from Oprah.  
If you feel like the need to catch some of Oprah's goodwill, then you might want to check out her nationwide tour which launches in 2020. Who knows? Maybe she will surprise attendees with a special giveaway. It's one of her favorite things to do.