Oprah Launches Her Apple Book Club With This Pick
Media icon Oprah Winfrey just announced yet another project. Now in partnership with Apple, the Queen of Talk revealed her pick for Oprah's Book Club within Apple Books, which will also feature an Apple TV+ show starting November 1st.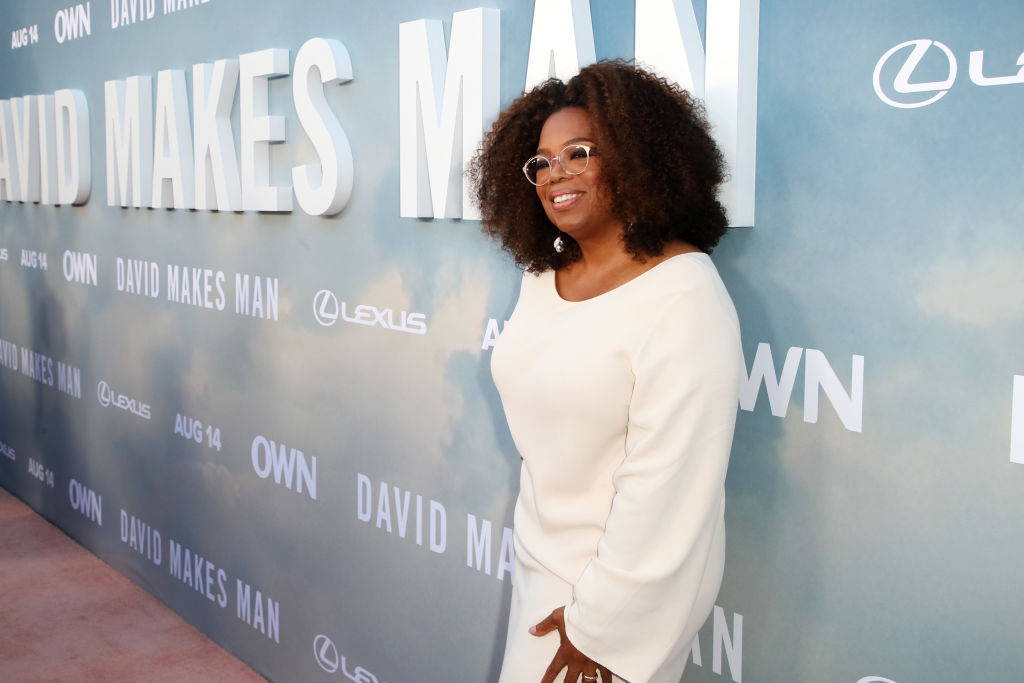 A book club legend
Winfrey is legendary in the book club space. First launching Oprah's Book Club in 1996 on her iconic talk show, Winfrey's selections gave aspiring authors instant notoriety and sent book sales soaring. The chapter to that book club closed in 2011, but she then started Oprah's Book Club 2.0 on her OWN TV network and O magazine, as reported by Entertainment Weekly. Now she is joining with Apple for her latest literary club venture.
"That was my goal, was to partner with Apple and have a wide bandwidth so we can create a community of readers around the world," Winfrey said, according to CBS News. "I am most excited for people all the world to start reading this and go to @oprahsbookclub and have discussion about it. When you start reading it, you're going to want to talk to somebody."
The brass at Apple is thrilled to have Oprah bringing this to their table. "Few people in the world can bring us together like Oprah, whose compassion and grace celebrating the power of books are unmatched," Apple CEO Tim Cook said in a statement. 
Reading holds a special place in the heart of Winfrey, where she credits her love of literary works for helping to shape her identity. "I am who I am today because of the experience of learning to read at an early age. Reading opened up a whole world for me beyond the red dirt road and my grandmother's porch in Mississippi," Winfrey said, as reported by Entertainment Weekly. "I want to do that for everybody. And the opportunity to do this with Apple, to speak to people all over the world about the pleasures, the excitement, the tension, the drama that a good book can bring you… I don't know what's better than that."
Her first pick
Winfrey appeared on CBS This Morning to reveal her first selection. Featuring a prolific author in his debut novel, Winfrey chose "The Water Dancer" by Ta-Nehisi Coates as the book to launch her new reading club.
Though this is Coates' fourth book, The Water Dancer is his first fiction project. A work of historical fiction, the story focuses on Hiram Walker, a young man who was born into slavery on a plantation in Virginia, according to O, The Oprah Magazine. Walker discovers he possesses a mysterious power that ends up saving his life when he nearly drowns. His survival motivates him to break free from his life as a slave, where the book follows him on his journey of escape.
Coates, who is a National Book Award Winner, was thrilled to have his work selected by Oprah, calling it "a huge, huge honor for me." He shared on CBS This Morning that he was tipped off to the good news ahead of time. "If I'm honest about it, I got some heads up," he said. "I got this text that said, 'There's a call coming at 10 a.m. this morning. You have to be available for this call.'"
Earning Oprah's accolades
Winfrey is clearly a fan of Coates' debut novel, comparing the book to one that's very significant to her. "I have not felt this way about a book since Beloved," Winfrey said, referring to the late Toni Morrison's novel that she portrayed the starring role in the film version. "I knew early on the book was going to cut me up. I ended up with my soul pierced… Every sentence is about 'then' but it's also about 'now.' I realized that those who did run, they had to do it… they couldn't stay. They had to risk everything."
The talk show icon gave Coates face-to-face unprecedented praise on CBS This Morning, telling him, "You are a magnificent writer … The other day I was reading. I was thinking, 'Gosh, I wish Toni [Morrison] was alive to actually read this book.' She would be so proud."
Winfrey so treasured the experience of reading the novel that she's going through the book again. "I was enthralled, I was devastated. I felt hope, I felt gratitude, I felt joy – I mean, it's the range of emotions," she said. "That's why I think it has everything that a novel is supposed to [have]. I'm on my second read now, because the first read I was just reading to see if I was going to choose it. And then the second read, I actually am sort of spoon-feeding every word to myself."
Coates' book The Water Dancer goes on sale on September 24. Winfrey will be interviewing the author in the premiere of her new Oprah's Book Club Apple TV+ series on November 1.