Why Oprah Winfrey And Stedman Graham Never Married.
Oprah Winfrey and Stedman Graham have been together for so long, that it's hard to remember a time when they weren't in a relationship. At the same time, it can be easy to forget that the happy couple is still together. Because Winfrey exudes complete independence at all times and because the couple has gone an atypical route in their relationship by choosing not to marry, society often forgets they are dating despite being together for a whopping 33 years. Recently, Graham opened up about his relationship with the Queen of talk shows and the secret to their success on The Ellen Show.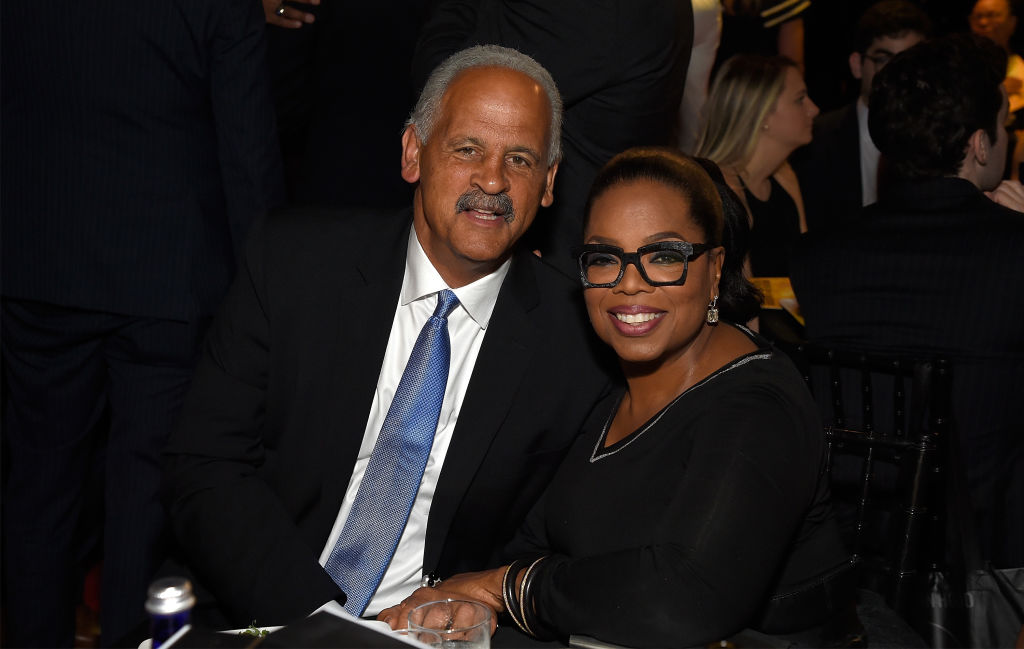 Ellen
The educator appeared on The Ellen show this past Friday to promote his new book, Identity Leadership. Whilst there, he got candid about his long-time partner, Winfrey. Ellen DeGeneres kicked off the conversation with the following statement. "I think that relationships are difficult sometimes, and I think unless you really know yourself and feel confident in who you are, it would be very hard to be with someone like Oprah."
Stedman acknowledged the question and then began to shed light on their special relationship and of course, praise Winfrey. "The thing about our relationship is I want the best for her. So, I'm dedicated to her happiness, and so, that's great for her. I want her to be the best she can possibly be, and she's done a pretty good job of doing that." the Identity Leadership author said candidly.
The secret to success
The 68-year-old continued on to say. "So, for me, I've been able to find my own happiness and to find my own skills, my own talents, my own abilities, and I'm satisfied with that. I'm happy with that. The combination – when you have a partner that's able to self-actualize their potential, and you're able to self-actualize yours, then you know, one, and one equals about six."
It's great to see that the couple is thriving after all this time. But with such a loving and supportive relationship, many traditionalists are wondering why the pair has never considered marriage. Winfrey gave an interview and stated that she and Graham had never really thought that marriage was a viable option for them.
Non-traditional
"Nobody believes it, but it's true. The only time I brought it up was when I said to Stedman, 'What would have happened if we had actually gotten married?' And the answer is: 'We wouldn't be together.' We would not have stayed together, because marriage requires a different way of being in this world. His interpretation of what it means to be a husband and what it would mean for me to be a wife would have been pretty traditional and I would not have been able to fit into that." the media executive stated.
We absolutely love seeing these two supporting each other and doing what is best for their relationship. They are a great example of just doing what feels natural and organic for you and your partner(s). We hope more people will have the courage to follow their lead and thwart societal expectations, and we wish the pair continued happiness and longevity in their relationship.