Oprah's Favorite Things 2019: Here Are the Most Affordable Items
The Oprah Winfrey Show, which ran from 1986 to 2011, started its annual segment showcasing Oprah's Favorite Things in 2002. It usually featured a variety of products — both affordable and expensive — and the episode would air around Thanksgiving. Audience members often received some of the items from the list to take home. This year's list has finally arrived.
The history of Oprah's gift-giving list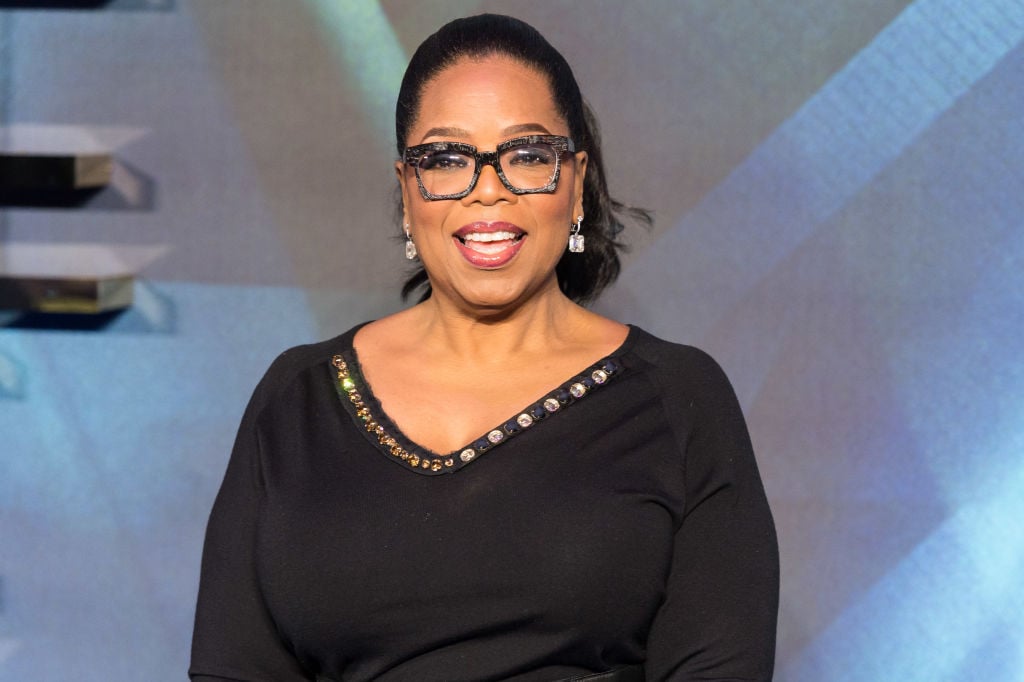 A few years were a little different. In 2006, audience members received one thousand dollars to do something kind for another person and a camcorder to record their good deed. The 2008 edition featured a rare summer episode and a thrifty holiday gift idea episode. The 2009 episode was skipped, and 2010 was the final television episode of Oprah's Favorite Things.
Lists of Oprah's favorites sometimes appeared as the "O List" in O, The Oprah Magazine. The segment also appeared back on TV in 2017 on Rachael Ray. Oprah's Favorite Things can still be found in the December issue of O, The Oprah Magazine, in print and online. This year's list has now appeared.
The 2019 list of Oprah's favorite things has been revealed
The 2019 list of Oprah's Favorite Things is now out in time for this season's holiday gift-giving, and it includes 79 items plus an online exclusive. The long list is divided up into sections: beauty, cozy, foodie, online exclusive, stylish, tech gadgets, for the kitchen, for the family, and for the pets.
Oprah herself says she thinks the items are "just great," and she specifically calls out three items: "a makeup kit by Lady Gaga," the "perfect pancake maker," and the "softest hoodie you'll ever wear." Online, all the items have links to Amazon and some also have discount codes.
Oprah's favorite affordable things for 2019
The list includes a wide variety of gift prices from the inexpensive to the outrageous. Here's a look at some of the least expensive ones to buy this holiday season.
Wilder Condiments Mustard Trio: This set of three mustard flavors (Sweet and Hot, Classic, Jalapeño) comes in 6 oz. jars for $21. Use OPRAH to get 20% off.
Truff Hot Sauce: This hot sauce features white truffle and coriander. Bottles are $35 each.
Piedaho Fruit Pies: Made in Idaho, these pies come in blackberry with fresh thyme crust, salted caramel apple, or strawberry vanilla bean. They are $35 each.
Becoming: A Guided Journal for Discovering Your Voice: This journal with prompts is a supplement to Michelle Obama's memoir. It sells for $12.27.
Bravado and Limelight Readers: These reading glasses are $25 each and 20% off with the OPRAH code.
Piccolina Trailblazer Portrait Tees: These long-sleeved kids' t-shirts feature pioneering women. They're $28 each, and get 20% off with code OPRAH.
Intelex Plush Slippers: These fuzzy slippers are filled with grain and dried French lavender and can be microwaved for extra coziness. They're $25 for a pair, and get 20% off with the OPRAH code.
Better Houseware Extra-Wide Glass Straws: To avoid creating trash, use shatter-resistant glass straws. Get five straws and a brush for $15 and 20% off with code OPRAH.
Baggu Standard Reusable Shopping Bag 3-Pack: Get a set of three grocery totes for $36. Take 20% off with the OPRAH code.
Jewelchic by House VIP Love and Joy Stainless Steel Water Bottles: These colorful bottles are designed in Australia and can be used for hot or cold drinks. They are $20.
Ecoffee Cup Reusable Travel Coffee Cup: These reusable coffee cups come in lots of colors. They are $12 each.
Printworks Puzzles: Your choice of dawn, dusk, or night puzzles from the Sky Series. They are $25 each.
SPOT THE DOG! Easy Fastening Dog Bandana: These Velcro-fastened dog bandanas have reflective polka dots. Originally $25 and $29. Now take 20% off with the OPRAH code.