'Orange Is the New Black' Season 4: Everything We Know So Far
Orange Is the New Black Season 4 will finally kick off this weekend, meaning we're about to be reunited with Piper, Crazy Eyes, Taystee, and the rest of the Litchfield gang. But you don't have to wait until your first binge-watching sessions to get details on what kind of drama the inmates will be getting into this time around. Here's everything we know about the Netflix show's fourth season so far.

1. It will focus on the issue of prison overcrowding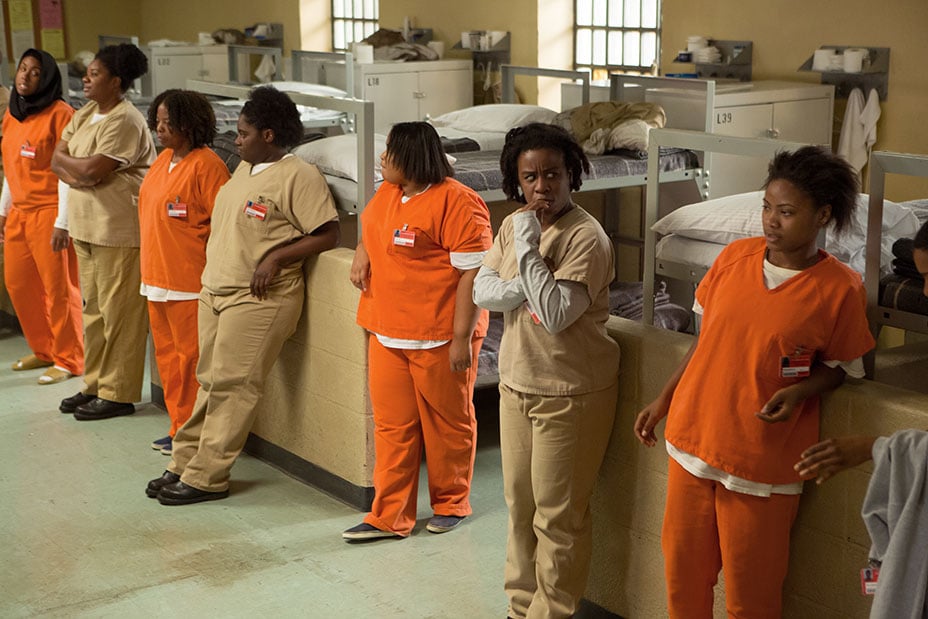 Orange Is the New Black Season 3 ended with an influx of new inmates arriving to the prison, leading to even more limited space and new tensions in the bunks. While specifics about the upcoming fourth season are being kept mostly under wraps, both the shows stars and creator Jenji Kohan have hinted that this overcrowding will be a central issue plaguing Litchfield in Season 4.
"[The overcrowding issues] are going to carry over to every nook and cranny in our prison, believe me when I tell you that," star Kate Mulgrew told TVGuide.com. "What [creator Jenji Kohan]'s going to do that no other creator is capable of doing with such expertise is, she's going to make you feel overcrowded."
But the meshing of all these different groups will just be one of several topics that the show will continue to touch upon this year. "The theme thing was hard this year," Kohan said, per Variety. "We start with political agendas, the corporatization of the prison, the stratification of people into their little mosaic groups. We want it to be a surprise, but [you can expect] all the fun stuff like race and hate and some things from current events that we wanted to filter through our lens."
2. There'll be plenty of new faces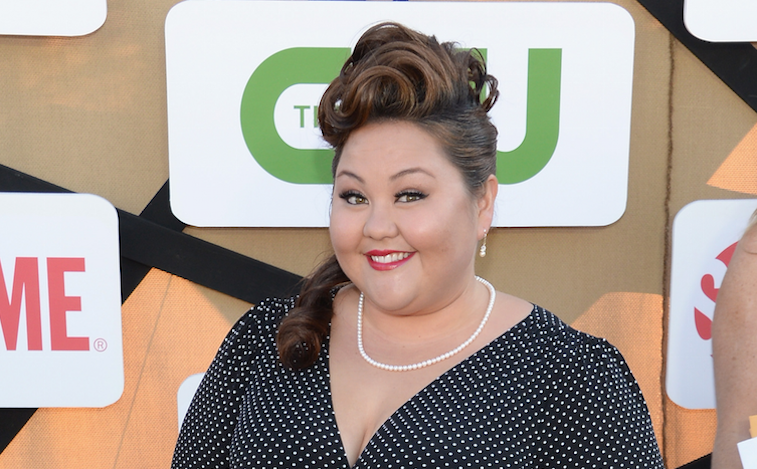 Season 3 ended with busloads of new prisoners arriving at Litchfield, so it's fair to say viewers can expect some new additions to the cast. In June, it was announced that Jolene Purdy had booked a recurring role on Season 4, although it's unclear whether she'll play an inmate or another character.
In August, Brad William Henke, Mike Houston, and Kelly Karbacz also joined the cast in recurring roles. Again, specifics of their respective characters haven't been revealed.
3. Piper will take a backseat to the rest of the characters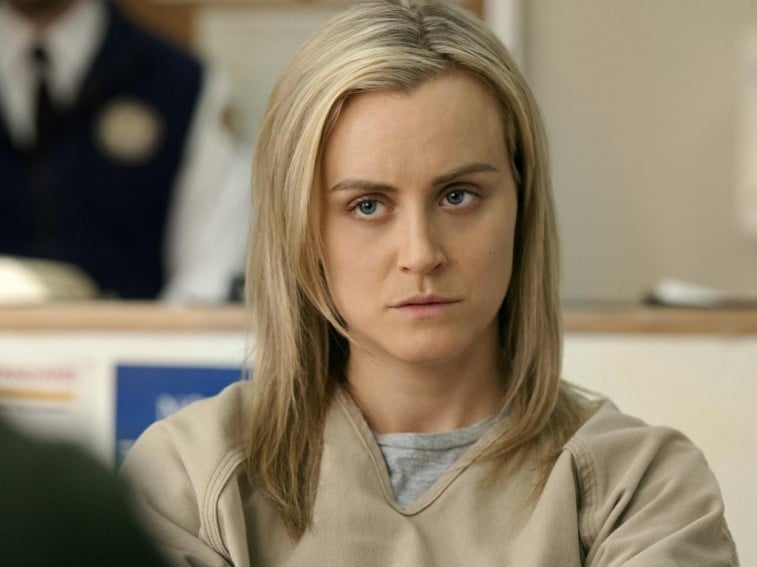 While Taylor Schilling's Piper was our main introduction to the world of Litchfield back in Season 1, the show has since become much more of an ensemble effort. Last season saw a noticeable shift of attention away from Piper and on to the supporting characters, some of whom we'd previously heard next to nothing about. It was a change that many found refreshing, and Kohan has suggested that we can expect more of that in Season 4.
"This was always intended as an ensemble show," she said. "Piper was our entrée to our world. She's always a presence and we're invested in her story, but as it grows, we're invested in everyone's story."
That also gives the audiences a chance to learn more of the compelling backstories of various characters, both new and returning. "There will be some people you've already seen, some backstories that you'll get more of, and then new people," Kohan said, although she declined to name specific characters.
4. Alex will be back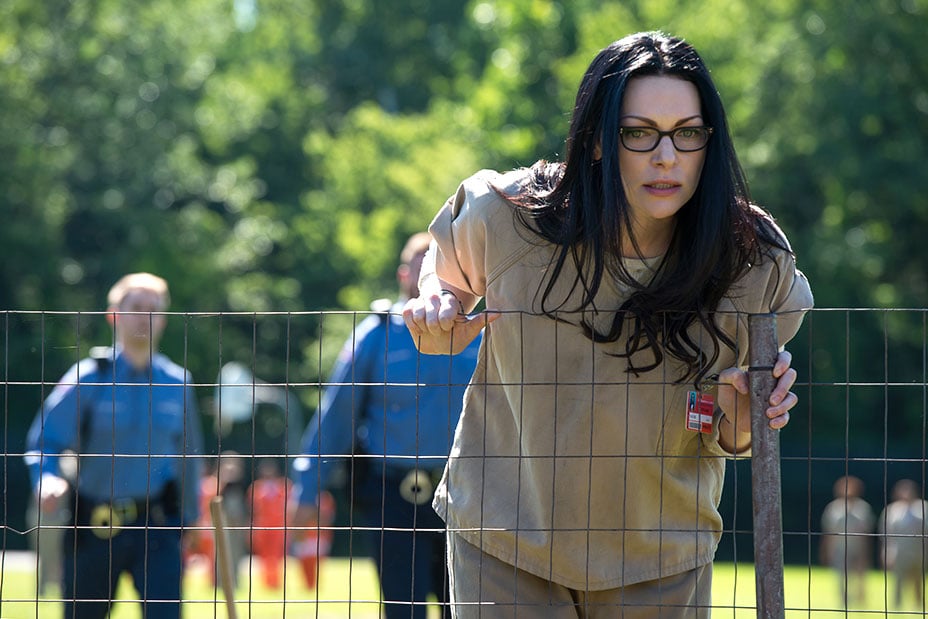 When we last saw Alex (Laura Prepon) on OITNB, she was about to be attacked by an undercover assassin sent by a vengeful drug dealer. With the season ending on that cliffhanger, it was unclear whether Alex would even live to see Season 4. But fans of the Piper-Alex saga shouldn't worry. Prepon took to Instagram last year to confirm her character is still alive and will be back in Orange Is the New Black Season 4— and she's not exactly going to take things lying down. "I don't think you're going to see a more timid side of Alex," Prepon told TVGuide.com. "If anything, she's justified in her paranoia. … That empowers her, in my opinion."
5. Nicky will (probably) return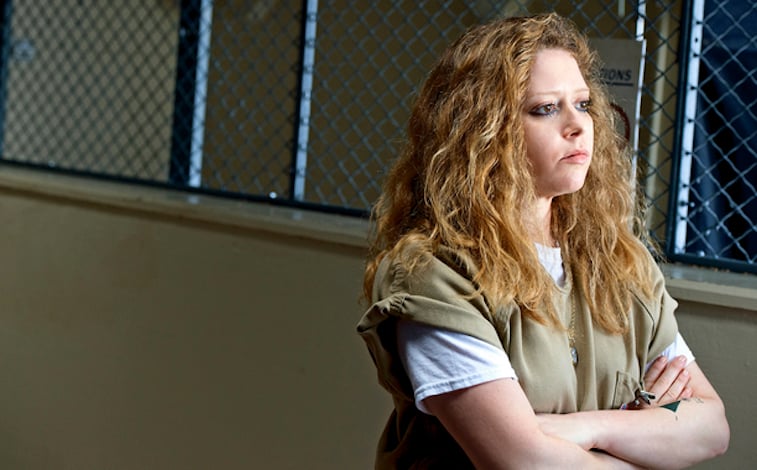 Season 3 launched with a favorite Litchfield inmate, Nicky Nichols (Natasha Lyonne), getting shipped down the hill to a maximum security prison. To the dismay of many, she never returned throughout the rest of the season, but it looks like the door is still open for her to appear in Season 4. Lyonne attended the show's Television Critics Association Season 4 panel last summer and though neither she nor Kohan would confirm her potential return, the actress did express excitement at the prospect of seeing how that time in Max will impact her character.
"It could really go both ways," Lyonne told EW. "People respond all kinds of ways to intense [situations] beyond rules. That kind of discipline sometimes brings out the best in people and sometimes brings out that much more anger and rebellion. Certainly, at a certain point, I think Nicky would have to come to terms with her childhood and do some reconciling with her past if she's going to make peace with being an adult."
Orange Is the New Black Season 4will premiere on Netflix on June 17. The show was recently preemptively renewed through Season 7.
More from Entertainment Cheat Sheet: