'Orange Is the New Black' Season 7: What to Expect From the Final Season
Piper Chapman is no longer wearing orange, her partner in crime and lover, Alex Vause, might be serving more time, and our beloved "Tastyee" is still locked up for a crime she didn't commit.  The seventh and final season of Orange Is the New Black dropped on Netflix today and there's a lot to unpack. Here's a look at what we anticipate for the conclusion of this Netflix original series …
Life on the outside for Piper Chapman does not look easy
As we sawin the trailer, Piper (Taylor Schilling), finds herself mindlessly making copies, succumbing to frequent drug testing, and struggling with visiting her wife, Alex (Laura Prepon) behind bars. Piper's lover does not see her prison time coming to an end anytime soon, so it will be interesting to see how the relationship plays out with the complication of living in separate worlds.
"Showrunner, Jenji Kohan, wanted to be able to tell stories about post-prison," writer Brian Chamberlayne told The Hollywood Reporter about the Piper twist. "It wasn't just a season-six end, it was partially about getting into the arc of where Piper goes. It's about what is significant about the criminal justice system and what is significant about Piper's story and journey, so there's plenty to be told."
"In my mind, it feels like our Piper has sort of been an Alice in Wonderland, and now she's somersaulting out of that world," said executive producer, Tara Herrmann.
The story centers around "Taystee"
It is clear from the trailer that the true aching heart of Orange Is the New Black, is Tasha "Taystee" Jefferson (Danielle Brooks), as she begins the trailer with, "Life likes to test you, and when you make a bad choice, living with what you've done can be its own punishment." Taystee is facing life in prison for a murder she did not commit during the Litchfield riot in season 5. 
Her tale really pulls on your heartstrings and, at the same moment, makes you completely furious. It portrays the weaknesses of the justice system and shows how the cycle of crime perpetuates itself once you are in the system.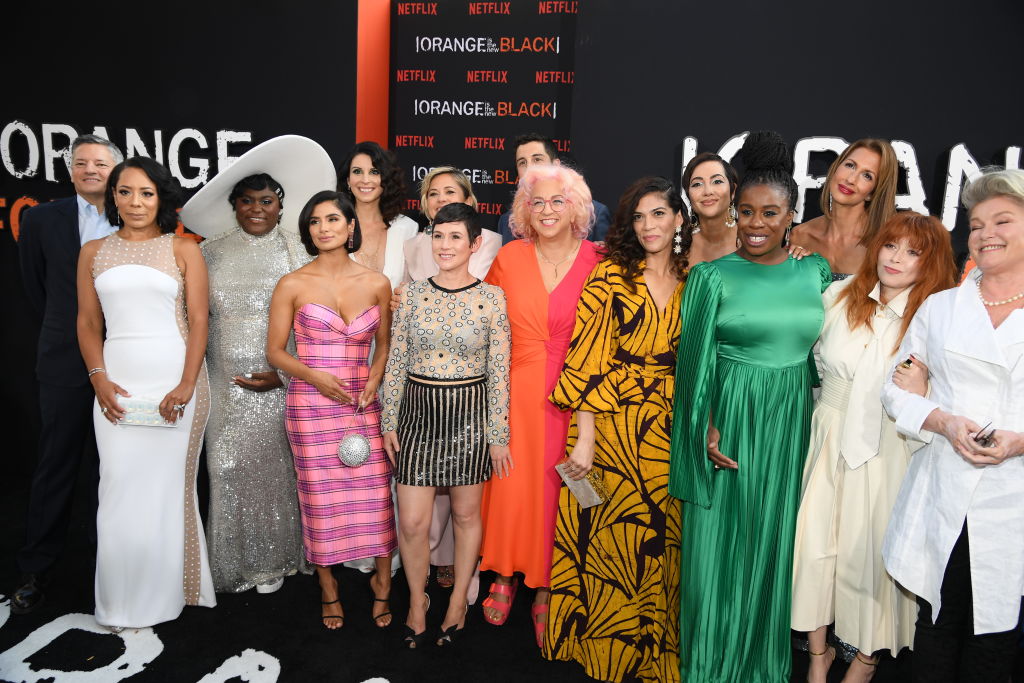 Season 6 of Orange Is the New Black concludes with the jury sentencing Taystee to life in prison after she is found guilty of second-degree murder in relation to the death of abusive correctional officer, Desi Piscatella (Brad William Henke). Although the Black Lives Matter movement backs Taystee and the ACLU forms a legal team for her, she is still convicted.
Although we can cling to the hope of Suzanne clearing Taystee's name, it seems as if the writers have continued onward with this storyline to truly portray the reality of racial discrimination that plagues the justice system. The trailer seems to indicate that our former ray of sunshine, Taystee will spend season 7 depressed and grappling with her imminent fate. 
'Orange Is the New Black' will continue to parallel the highly divergent paths of the privileged versus the under-privileged
As season 7 follows Piper outside of prison, we also see glimpses of Aleida (Elizabeth Rodriguez) and Sophia (Laverne Cox) wrestling with reassimilation as well. Season 6 ended with a privileged white inmate (Piper) released and driven away from the prison, as the under-privileged black inmate (Taystee) returned, shackled after being unjustly convicted of a murder she did not commit. 
Herrmann now elaborates, acknowledging both the end of an era of these women incarcerated and an opening to other storytelling possibilities. "We're very excited because now we have a few people on the outside, Aleida Diaz [played by Elizabeth Rodriguez] being one of them, and to be able to show the juxtaposition of what life is like for someone in Aleida's shoes compared to somebody who is in Piper's shoes is very exciting for us," she told The Hollywood Reporter.
Chamberlayne adds, "It's a piece of the story that needs to be told. It's an uncharted territory that allows us to explore different ideas and different struggles — and also different happy moments as well."
To further underline the racial imbalance in the United States, the sixth season finale opened the door for Orange Is the New Black to go inside immigration detention centers, as Blanca (Laura Gomez) was unknowingly carted off to a detention center as her husband waited out front of the prison with a bouquet of flowers.
Uzo Aduba who plays Suzanne "Crazy Eyes" Warren in the series concluded the teaser video, telling fans, "Season 7, you will not be disappointed. It is a season you will not forget. And we're going to give you everything and more that you could have ever wanted."