Oscar Race 2014: Your Cheat Sheet to the Best Actor Nominees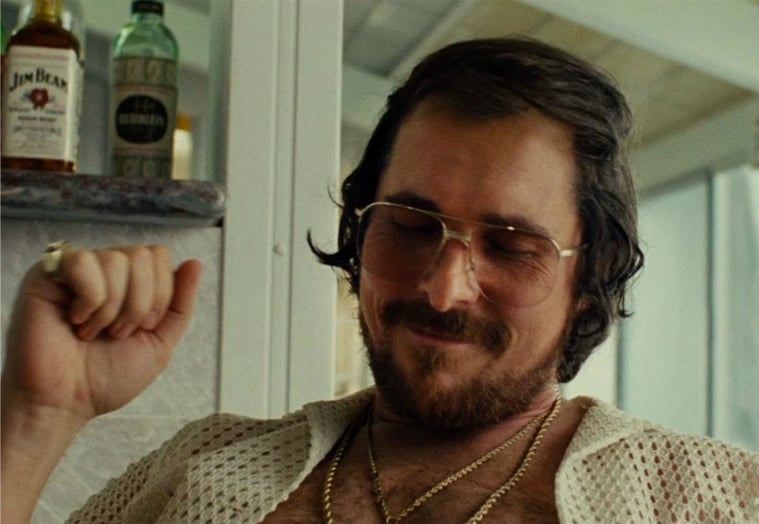 From former teen heartthrobs to seasoned character actors, the men nominated for Best Actor in this year's 86th Academy Awards have all turned in some of the most memorable and critically acclaimed performances of their careers. Who will take home the coveted trophy? We'll find out on March 2, but we can still theorize in the meantime.
Christian Bale, American Hustle
In American Hustle, Christian Bale plays Irving Rosenfeld, a con artist who teams up with the FBI.
Why he might win: Bale gained 40 pounds and donned a horrendous toupée to play Rosenfeld — and the Academy loves to reward actors who go to extremes to play a character. Plus, the film has earned him some of the best reviews of his career.
Why he might not: Many were surprised that Bale was even nominated. He also won the Supporting Actor trophy in 2010 for The Fighter, so voters may be hesitant to vote for him over another actor so soon.

Bruce Dern, Nebraska
Nebraska tells the story of Woody, an elderly man who takes a road trip with his son so he can collect a sweepstake prize.
Why he might win: Dern's performance as Woody is both hilarious and heartbreaking. After a career that's lasted over 50 years, the Academy might feel it's time to recognize this beloved character actor.
Why he might not: Nebraska hasn't seen as much buzz as many of the other films nominated — which means Dern's masterful performance may end up being overlooked.

Leonardo DiCaprio, The Wolf of Wall Street
In The Wolf of Wall Street, Leonardo DiCaprio plays Jordan Belfort, a larger-than-life stockbroker turned FBI informant. 
Why he might win: DiCaprio is known for playing seriously dramatic roles. So his comedic turn in The Wolf of Wall Street was a big risk — and one that paid off in spades.
Why he might not: In a year of standout dramatic performances, DiCaprio's layered but irreverent performance may come up just short of Oscar gold.  

Chiwetel Ejiofor, 12 Years a Slave 
The film 12 Years a Slave tells the harrowing true story of Solomon Northrup, a free man who was kidnapped and sold into slavery in the 19th century America.
Why he might win: Ejiofor has been acting for years, but his performance as Northrup is without a doubt his breakout performance in the United States. It's outstanding — visceral, emotionally raw, and unforgettable.
Why he might not: A lot of the buzz for 12 Years a Slave hit early, well before award season kicked into high gear. So, Ejiofor may lose out on the award due to late-stage campaigning from other studios. Academy voters may choose to give the film the night's top accolade — Best Picture — and spread performance awards to other films.

Matthew McConaughey, Dallas Buyers Club
In Dallas Buyers Club, Matthew McConaughey plays Ron Woodroof, a rodeo cowboy who helps smuggle AZT into the country after he is diagnosed with AIDS.
Why he might win: Like Bale, McConaughey transformed himself to play Woodroof, losing 48 pounds and isolating himself from family and friends to better understand the character. Many critics believe the performance to be the best of his career. Add that to the ever-growing buzz for the film and the momentum of his recent SAG and Golden Globe wins, and he may add an Oscar to his impressive list of accolades.
Why he might not: Dallas Buyers Club deals with sex, transvestites, and other potentially controversial topics, which may turn off some Academy voters.
More From Wall St. Cheat Sheet: