Oscars 2015: 9 First-Time Nominees
The 2015 Oscar nods are officially in and though there are plenty of multiple-time nominees in the mix (we're looking at you, Meryl Streep), this year's roster also includes several actors who are newcomers to the Academy Awards. Here's a closer look at this year's 9 first-time acting nominees.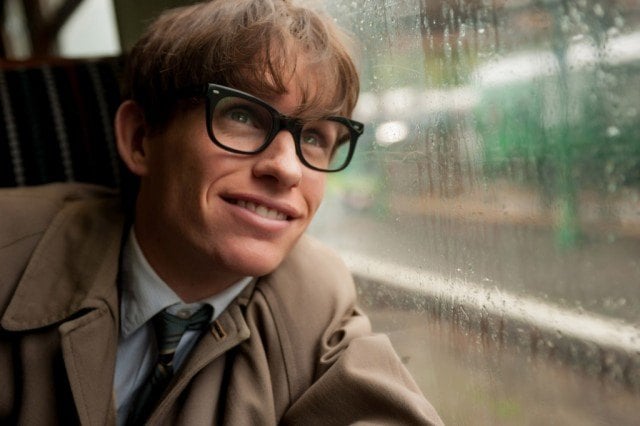 1. Eddie Redmayne
The British actor, who first broke out with supporting roles in 2011's My Week with Marilyn and 2012's Les Miserables, has earned critical acclaim for his portrayal of Stephen Hawking in the biographical film, The Theory of Everything. Reviewers have labeled his performance as "astonishing" and "thoroughly captivating." Redmayne has already taken home the award for Best Actor at the Golden Globes earlier this year and also has pending nominations in the same category at the Screen Actors Guild and BAFTA awards. The actor is largely considered a frontrunner for the Academy Award as well.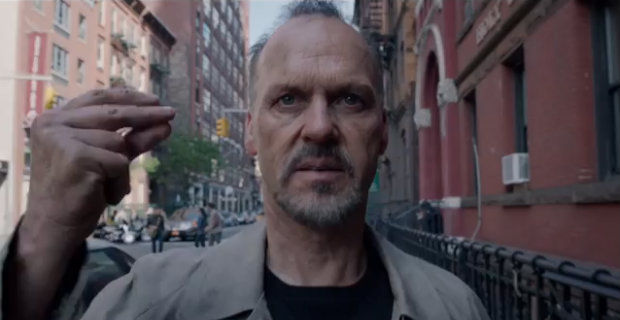 2. Michael Keaton
Regardless of whether you call it a comeback or a career resurgence, Keaton's back at the top of his game, thanks to his critically acclaimed lead performance in the dark comedy Birdman. The actor soars in his portrayal of Riggan Thomson (aka Birdman), a washed-up actor looking to regain his former glory by launching a Broadway play. Keaton will face stiff competition in the Best Actor category at the Oscars, but win or lose, he's already had a pretty successful awards season run. He has already won taken home both a Critics Choice and Golden Globe award for the part.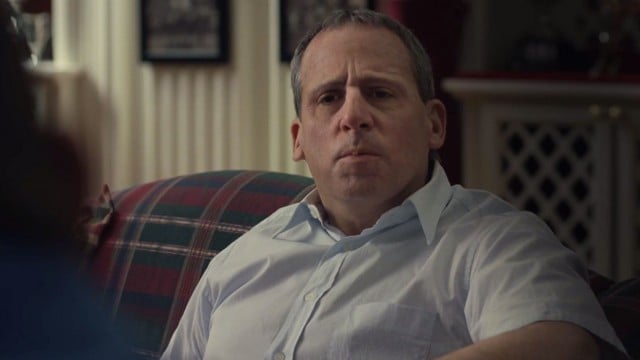 3. Steve Carell
Carell left his comedic roots behind to take on the dramatic role of eccentric billionaire and wrestling enthusiast John du Pont in Foxcatcher. The actor looks almost unrecognizable in the film, donning a prosthetic nose and heavy pale makeup to mask his features. But it's the way that he disappears into the role emotionally that struck a note with critics, who praised Carell's brilliantly convincing portrayal of a man's madly competitive search for glory. The revelatory performance, which has earned Carell Golden Globe, SAG, and BAFTA nods, marks a new level in the well-known actor's career.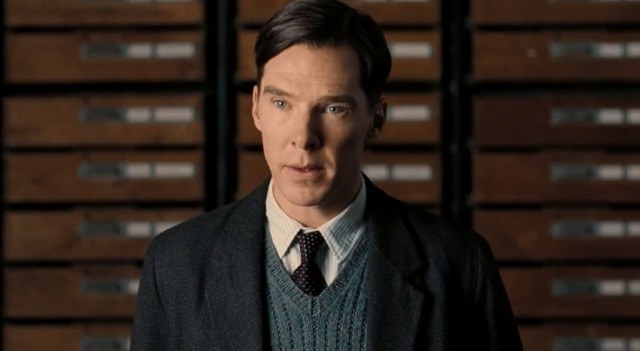 4. Benedict Cumberbatch
Cumberbatch stars as British mathematician and scientist Alan Turig in The Imitation Game. Though the actor has been nominated for several awards in the past for his work on Sherlock, this is his first awards season run for a film role. Critics called his emotionally complex portrayal as "masterful," "one for the ages" and "delicately nuanced, prickly and tragic." Time also ranked the performance as No. 1 in its Top 10 film performances of 2014. Ahead of his Oscar nomination, the actor also received nods at the Golden Globes and at the upcoming BAFTA and SAG awards.
5. Rosamund Pike
The actress played Bond girl in 2002's Die Another Day and made appearances in films like 2005's Pride and Prejudice, 2012's Wrath of the Titans, and 2013's The World's End, but it's her turn as Amy Dunne in this year's Gone Girl that finally made her a household name. Director David Fincher reportedly wanted someone not as widely known for the role and cast Pike. Her performance as a woman who goes missing under suspicious circumstance was chillingly power, with Vanity Fair calling it "spellbinding in its operatic mix of tones and temperature." Pike earned Golden Globes, BAFTA, and SAG award nominations and is now up for Best Actress against Felicity Jones and other multiple-time nominees Reese Witherspoon, Marion Cotillard, and Julianne Moore.
6. Felicity Jones
Jones, who starred in 2011's Like Crazy and also held a role in The Amazing Spider-Man 2, co-stars with Redmayne as Jane Wilde Hawking in The Theory of Everything. The actress's superb portrayal of a wife struggling to handle her husband's disability, her children, and her own ambition gives the film heart and served as a impressive partner to Redmayne's Hawking. The actress earned high critical praise for her strong and emotional performance, earning multiple nominations — such as at the Golden Globes, SAGs, and BAFTA awards-in addition to her Oscar nod.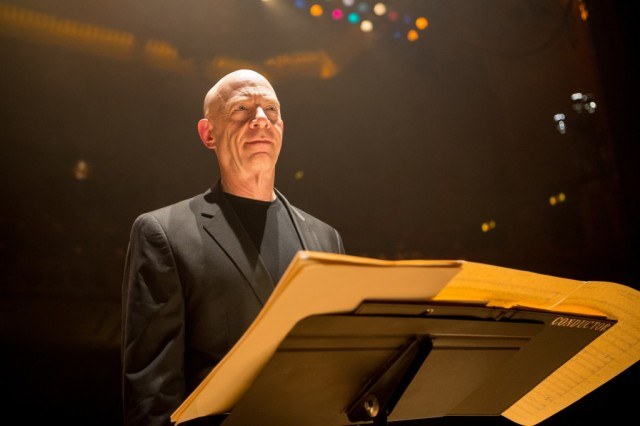 7. J.K. Simmons
Simmons has been in the industry (often in supporting roles) for years, but Whiplash finally gave him the right vehicle to show off exactly the kind of high-caliber lead performance he can deliver. As the morally suspect and sadistically intense music conductor Terrence Fletcher, Simmons is riveting — and critics have noticed, calling the portrayal "career-defining." The now Oscar-nominated actor has already won many awards for the Best Supporting Actor, including at the Golden Globes and Critics Choice, and is also up for a prize in the same category at the SAGs and BAFTAs.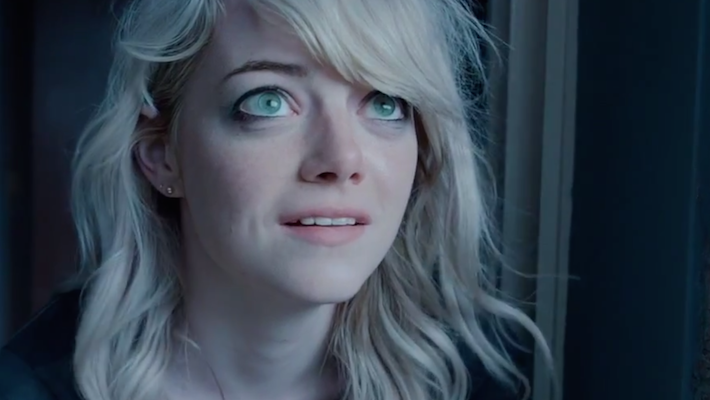 8. Emma Stone
Stone has previously earned a Golden Globe nomination for her work on Easy A, as well as several nods for being part of The Help's critically acclaimed ensemble cast, but her supporting role in Birdman has earned her a new kind of recognition. The actress has earned multiple nods for her portrayal of Keaton's estranged daughter and assistant, Sam Thomson, in the film. Critics described Stone as "never-better" in the movie and her performance as "raw and revelatory." Stone will now face off against fellow first-time Oscar nominee Arquette, as well as Hollywood heavyweights Meryl Streep, Keira Knightley, and Laura Dern.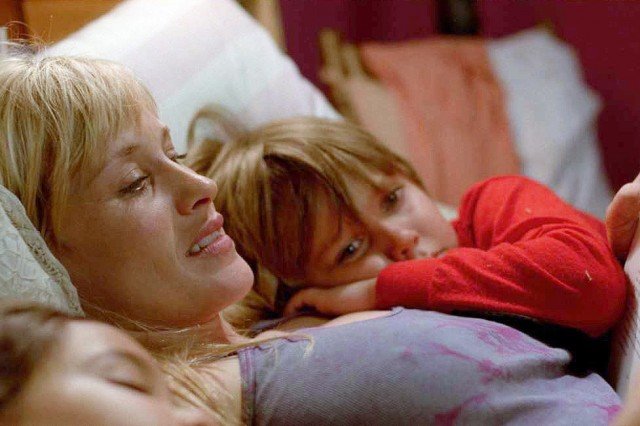 9. Patricia Arquette
Arquette is nominated for her acclaimed supporting role as Olivia Evans in Richard Linklater's critically approved Boyhood. Many critics singled out her individual performance as part of their near-unanimous praise for the film, which topped many reviewers' annual "best of lists." Critics have called her portrayal "astounding" and described her character as "the movie's unsung heroine." Along with her several pending nominations, Arquette has already notably won a Critics Choice award and a Golden Globe for Best Supporting Actress this awards season.
More from Entertainment Cheat Sheet:
Want more great content like this? Sign up here to receive the best of Cheat Sheet delivered daily. No spam; just tailored content straight to your inbox.