The Worst Movies to Ever Win an Oscar for 'Best Picture'
In a perfect world, the film that takes the Best Picture prize at the Academy Awards each year should truly be a reflection of the very best of what the film community had to offer that year. They feature top-notch costume designers, editors, composers, directors, writers, and performers. And they explore new boundaries with technology, tell daring stories, and move audiences to think about and look at the world a little bit differently. They're classic and innovative. They're the films we want to remember.
But that's not always the case. Each year when the Academy Award nominations are announced, there are some films that obviously deserved their accolades, and others that questionably made the cut. And sometimes, Oscar voters get so caught up in the momentum surrounding a particular movie that they vote for a film that was, perhaps, less deserving than another.
For many film fans and critics, it seems down right scandalous when a movie that clearly doesn't deserve the top prize takes it anyway. History isn't kind to these films. The Greatest Show on Earth is routinely cited for its awfulness, and How Green Was My Valley might as well be called How Did This Win Instead of Citizen Kane?
But there are no take backs when it comes to the Academy Awards. Once a film is named Best Picture, it's in the annals of Oscar history forever — for better or for worse. The Academy has received plenty of criticism for being "out of touch" lately, due in part to their questionable nomination and voting records. Here are the worst Oscar winners of the last 50 years.
1. Shakespeare in Love (1998)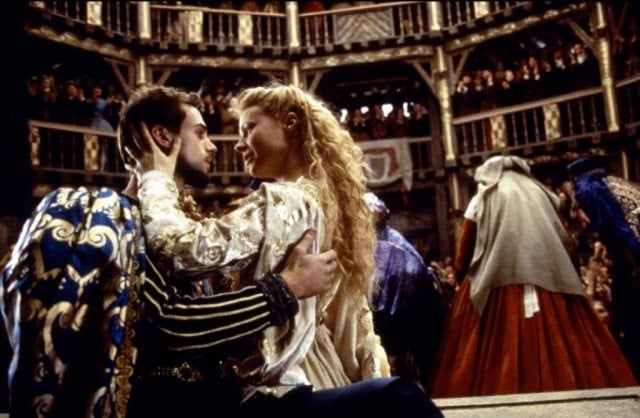 Shakespeare in Love is, in many ways, a victim of its own success. Because while there's not much that's exactly wrong with it, there's nothing exactly remarkable about it, either. It's a genuinely sweet romantic dramedy with appealing visuals and a smart, original script. And there's no denying that it features strong performances from Joseph Fiennes (in his breakthrough performance), Geoffrey Rush, Judi Dench — and yes, even Gwyneth Paltrow. It was well received by critics and fans and holds a 92% approval rating on Rotten Tomatoes — the highest of any film on this list.
But Shakespeare in Love is still one of the least deserving Best Picture winners in Oscar history. Because it beat out Steven Spielberg's technically flawless World War II epic, Saving Private Ryan. Which was, in retrospect, more or less a crime against humanity. Shakespeare in Love and Saving Private Ryan couldn't be more different as far as the movie-watching experience is concerned.
The former leaves you feeling pleasant and satisfied; the latter makes you feel an enormous sense of gratitude and sorrow for the sacrifices made by the Greatest Generation's soldiers. Sure, Saving Private Ryan is heavy with its "war is hell" motifs. And maybe Oscar voters wanted a reprieve from rewarding emotionally draining films. But at the end of the day, it feels like a much more culturally and historically significant film — and it just seems wrong that a fluffy romantic story was named Best Picture instead.
2. Driving Miss Daisy (1989)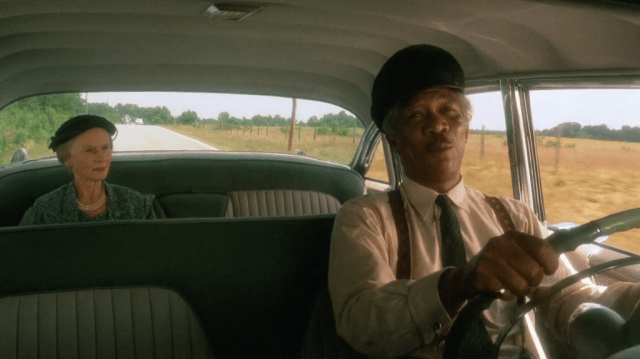 Bruce Beresford's heartwarming drama about a wealthy, whip-smart woman and her charismatic African American chauffeur is driven almost entirely by the impeccable performances of its two leads. As Daisy Werthan and Hoke Colburn, Jessica Tandy and Morgan Freeman are thoroughly engaging, entertaining, and believable.
But Driving Miss Daisy — which explores racism, antisemitism, and the ability of friendship to cross cultural bounds — in many ways suffers under the burden of the many themes it's trying to bring to light. And as a result, it feels like a movie that's here to teach you a lesson rather than tell you a story. Driving Miss Daisy was relatively well received upon its release — it holds an 81% approval rating on Rotten Tomatoes. But it was a far cry from being the best film of the year — especially when you consider that the Academy failed to even nominate a much more complicated examination of racism that year — Spike Lee's Do the Right Thing.
3. Out of Africa (1985)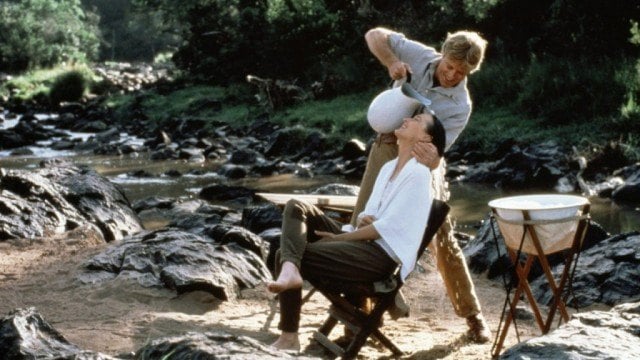 There's not much to say about Sydney Pollack's epic romance, Out of Africa — and that fact alone is a telling signal that it didn't deserve its Best Picture designation. It has stunning cinematography. It stars Robert Redford and Meryl Streep, who we all know are pretty great. It feels like it drags on for days, seemingly with no end in sight. And despite its best intentions, Out of Africa's meandering story and lack of soul make the act of watching it feel like a chore.
To add insult to injury, it beat out The Color Purple, an emotionally powerful exploration of African American struggle. Out of Africa has the unique distinction of being the only Best Picture winner in the last 50 years to have a rating below 60% on Rotten Tomatoes.
4. Forrest Gump (1994)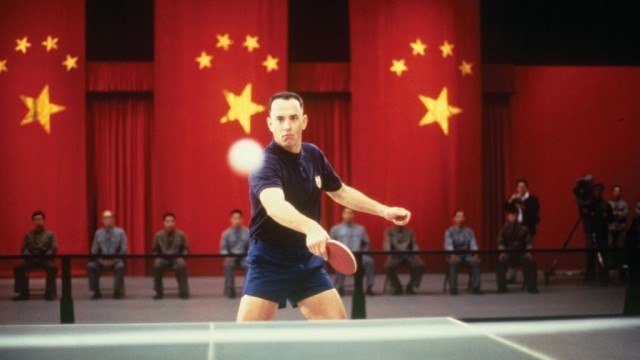 For many millennials, Forrest Gump is one of the first blockbuster movies we really remember. And that may make it difficult to stomach the harsh reality that, when you break it down, it was a good film, but not a spectacular film. Robert Zemeckis' nostalgia-filled epic about a simple man and his remarkable impact on history is fun, yes. But it's also, at varying times, overwrought, heavy-handed, completely ridiculous, and ultimately not all that life-changing.
Forrest Gump received generally favorable reviews — it holds a 72% approval rating on Rotten Tomatoes. And it won several Oscars in addition to Best Picture, including Best Actor for Tom Hanks and Best Director for Zemeckis. And some may argue that a movie that was well-liked by audiences is worthy of the Academy's top prize. But when you consider that it was up against The Shawshank Redemption and Pulp Fiction, Forrest Gump feels especially weak in comparison.
5. Crash (2004)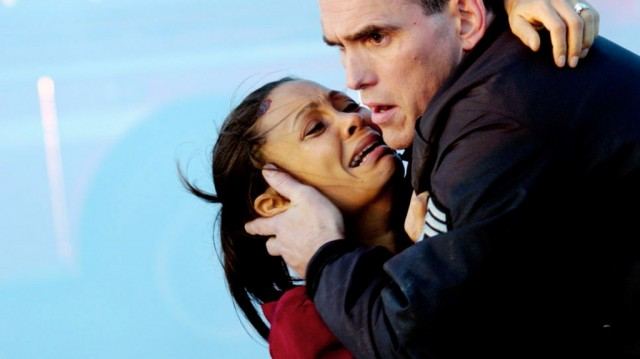 Didn't get the memo that racism is bad? No worries, Crash is here to remind you, with one of the most heavy-handed narratives in recent movie history. Paul Haggis' ensemble-driven drama is designed to explore the far-reaching impacts of prejudice in Los Angeles. And it does so by hitting us over the head with symbolism and emotionally manipulative moment after emotionally manipulative moment.
Crash isn't an awful film — it was generally well received by critics. And delivers strong performances from many cast members — Terrence Howard is convincing as a successful filmmaker struggling to keep his reactions to the racism he experiences under wraps; and Chris "Ludacris" Gates is a surprising stand-out as a criminal with a heart of gold. But more often than not, Crash feels more like a made-for-TV movie than an Oscar-caliber film.
6. Chicago (2002)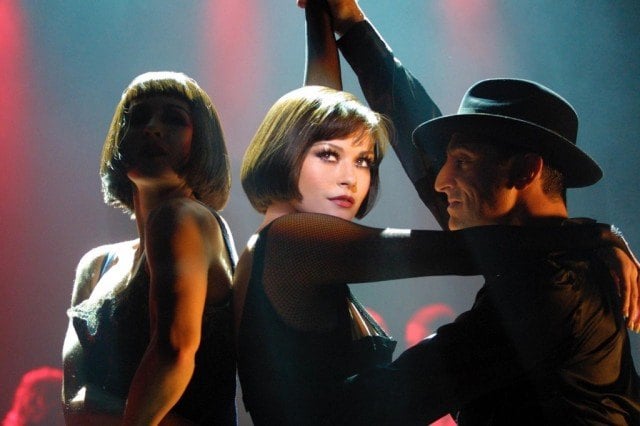 It's a film that celebrates glamour and celebrity, even from within the confines of the Cook County Jail. And it features some of the most memorable song-and-dance numbers in movie musical history. There's a lot to celebrate about Chicago — its direction, costumes, and performances from Catherine Zeta-Jones, Richard Gere, Queen Latifah, and John C. Reilly are all top notch. But while Chicago — which holds a certified-fresh 86% rating on Rotten Tomatoes — is definitely all that jazz, in the end it's all style and little substance. And in a year when it went up against Roman Polanski's spectacular Holocaust piece, The Pianist, it feels like a particularly shallow pick for Best Picture.

7. Dances with Wolves (1990)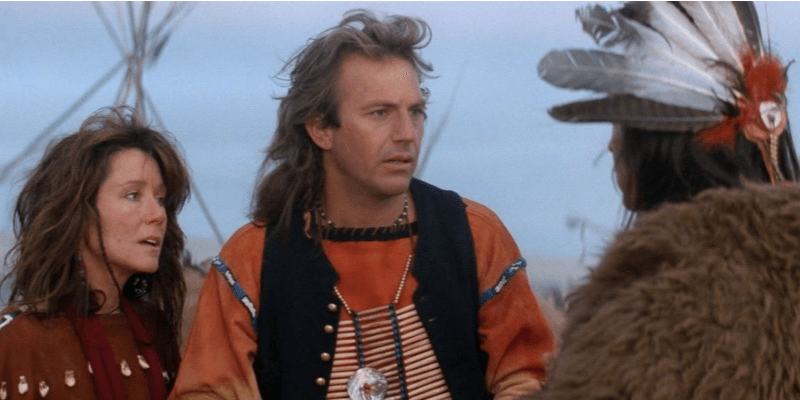 The Western shows a lieutenant from the Civil War getting exiled into a remote outpost where there are wolves and Native Americans. The movie won a whopping seven Oscars including Best Picture, Director, Cinematography, Writing, Sound, Film Editing, and Original Score. It's rated 82% fresh on Rotten Tomatoes.
Although many fell in love with the 1990 movie through the cinematography and more, it's unbelievable now that the Kevin Costner movie managed to beat Ghost or Goodfellas. The two movies are still very present in our pop culture. Also some critics pointed out the problems with how this movie handles race.
8. The English Patient (1996)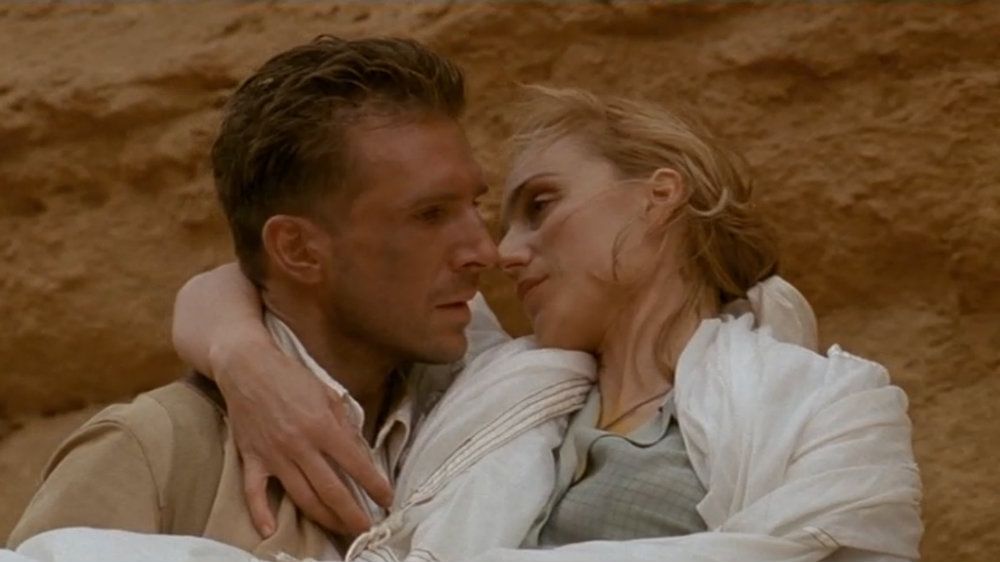 The movie shows a nurse falling in love with a burned plane crash victim at the end of World War II. It won nine Oscars for a lot of technical work, Best Director, and Best Actress. But perhaps the award show should have spread the love to other films that year. Its length and momentum is one of the biggest criticisms of this movie. Considering that the film was up against Fargo, there could be an argument that it shouldn't have won. The English Patient is at 84% fresh on Rotten Tomatoes.

9. American Beauty (1999)
The movie follows a suburban father who is infatuated with his daughter's best friend. The creepy plot was able to win over many and it got five Oscars. It currently has a rating of 88% fresh on Rotten Tomatoes. Many critics of the movie refer to it being self-important and criticize how unlikable the protagonist is. The movie was up against The Green Mile and The Sixth Sense for Best Picture. A lot of movie fans would definitely choose The Sixth Sense over the American Beauty for its great story and acting from Haley Joel Osment.

10. The King's Speech (2010)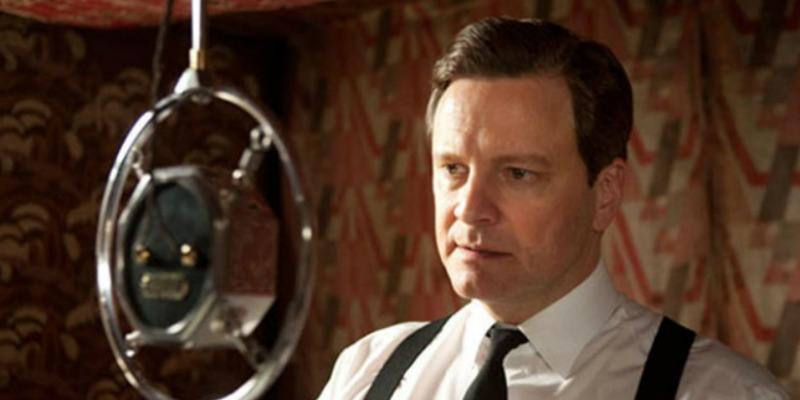 The movie tells the story of King George VI while he is working with a speech therapist. It won four Oscars including one for Best Actor, Director, and Writing. Many found the movie compelling, and the rating is currently 95% fresh on Rotten Tomatoes. Some critics however, found it boring, and didn't think it had a chance against Black Swan or True Grit.
This movie was also up against The Social Network, which tells the story of the creation of Facebook. It was a look into how the world's communication was forever changed, therefore it is still constantly being referenced in pop culture. The Best Picture nominee also has a slightly higher rating on Rotten Tomatoes with a 96% fresh rating. It's praised for its script, pacing, and interesting story.
Additional reporting by Nicole Weaver.
Check out The Cheat Sheet on Facebook!