'Outer Banks': Will JJ and Kiara Get Together in Season 2?
Outer Banks fans are excited about the prospect of a second season. Though Netflix has yet to confirm a season 2 for the teen drama, fans have already started to ship Kiara (Madison Bailey) and J.J. (Rudy Pankow). 
Will these Pogues become more than friends in a new season of Outer Banks?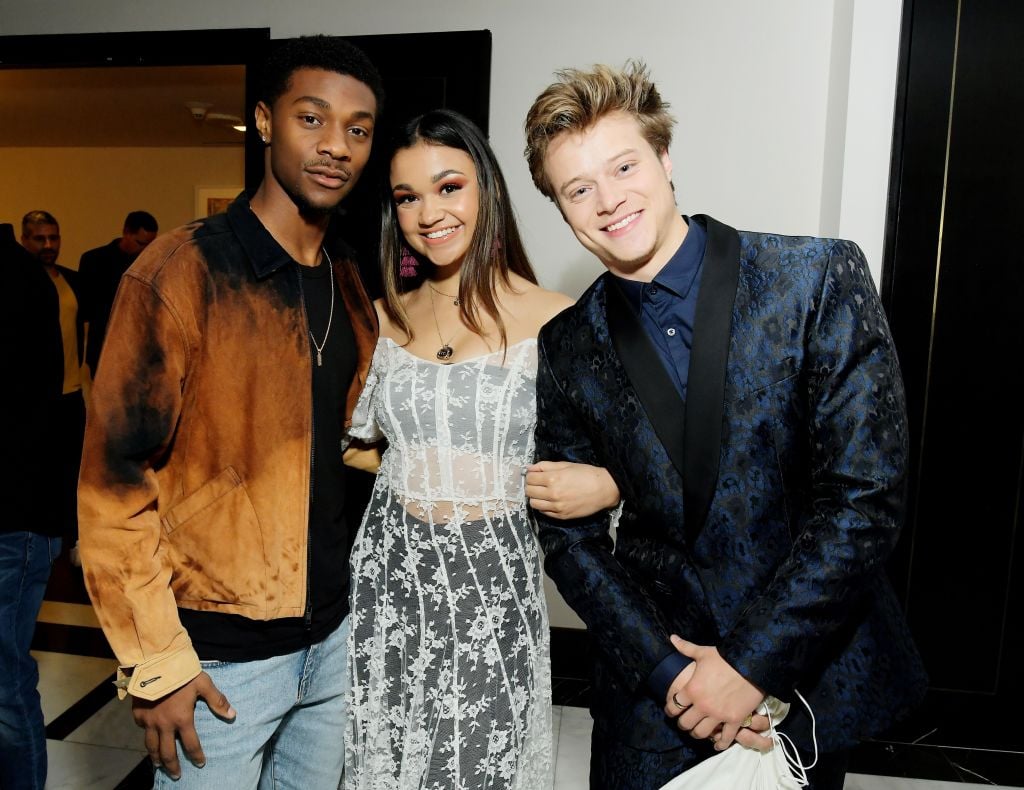 Will 'Outer Banks' get another season? 
Netflix hasn't officially confirmed another season of Outer Banks, but showrunner Jonas Pate did (kind of). He told USA Today he was already working on season 2. "It turns out being quarantined and writing is practically the same," Pate joked. "With all the turmoil over the first season, from the loss of his father to his friends thinking he is dead, there are just so many variables to look at from a thousand-foot overview."
Together with collaborators Josh Pate and Shannon Burke, Pate said they imagined the show to be a "four season-novel." That means there's potentially plenty more Outer Banks for fans. 
J.J. is the only Pogue Kiara hasn't kissed
The rule may be "no Pogue-on-Pogue macking," but Kiara didn't follow that in season 1 of Outer Banks. First, she kissed John B (Chase Stokes) in a moment of confused passion. Then, during the final episode of the season, Kiara kissed Pope (Jonathan Daviss). Now, fans want to see Kiara and J.J. together. 
"I think people want what they don't have," Bailey told Entertainment Weekly. "If it was me and J.J. [kissing], then people would be like, 'Well, what about Pope?' J.J. is the only other Pogue that Kiara doesn't have any romantic interaction with, so I think that's why [fans] want it."
Pankow agrees with Bailey. "When we were filming, we had no idea that [those interactions were] going to be something the audience, but also the editors, were going to put in there," he added. "I never thought that that was something that everybody would latch on to. But I guess!"
Do Madison Bailey and Rudy Pankow want to see J.J. and Kiara together in season 2?
While fans are eager to see more between Kiara and J.J., Bailey and Pankow are leaving it up to the writers. "Whatever the writers write, I'm like, always down for," Pankow said. Bailey agrees, adding that the writers' goal is to make the best story possible.
If the best story involves Kiara and J.J. getting together, Bailey's all in. "[But] if it didn't happen, I like telling the story of Kiara keeping guy friends," Bailey said. "They have a really nice connection, but it's a friend connection, and that's real, and I would like to keep that."
Where will 'Outer Banks' Season 2 pick up? 
At the conclusion of season 1, John B and Sarah Cameron (Madelyn Cline) are on their way to the Bahamas — unbeknownst to the Pogues. Aside from being hopeful about a potential romance, Pankow believes season 2 could feature Pogues who "aren't Pogues at first." As he explained in an interview with Us Weekly, Pankow believes "[The Pogues are] struggling to find that chemistry [by the time season 2 begins]. J.J. is doing his own thing, Kiara and Pope are doing their own thing, and they [will] have to come back together when they find out John B's alive." 
In a town where John B is viewed as a criminal, Pankow thinks the Pogues will have to unite to prove John B's innocence — if there is another season, of course.