'Outlander' Season 5: Will Jamie's Struggles Force Him To Part Ways With Claire Again?
Filming for Season 5 of Outlander is underway in Scotland and fans are looking forward to the show's return this fall. It will be great seeing Jamie (Sam Heughan) and Claire (Caitriona Balfe) back in action, but the couple will face some major challenges as they continue to develop Fraser's Ridge. While we wait to see what unfolds, one of their obstacles in Season 5 could force Jamie to part ways with Claire yet again.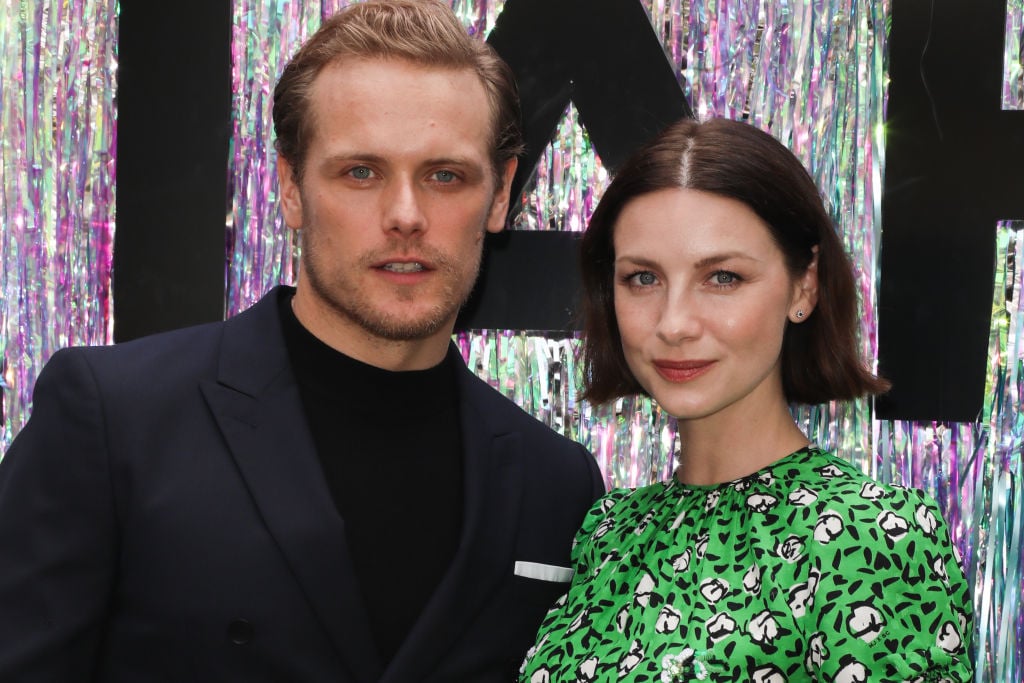 Jamie and Claire in the New World
Jamie and Claire have already faced plenty of stumbling blocks over the past four seasons of Outlander. After spending decades apart in Season 3, the couple reunited and found themselves starting a new life in North America. Although they are now living on a new continent, Jamie and Claire's relationship is strong than ever. We do not expect any romantic issues with the couple next season, though Jamie's new loyalties could separate him from Claire for an extended time.
At the end of Season 4 of Outlander, Governor Tryon (Tim Downie) ordered Jamie to track down some rebels who have been making trouble for the Redcoats. The only problem with the command is that Jamie's godfather and best friend, Murtagh Fraser (Duncan Lacroix), is part of the rebel group.
According to Express, Jamie will spend some of Season 5 searching for Murtagh, and his journey could separate him from Claire for an unspecified amount of time. There is no telling how long it will take Jamie to find Murtagh, but it will be tricky following Tryon's orders while remaining loyal to his family.
Will Jamie betray his own blood?
In a recent interview, executive producer Matthew B. Roberts opened up about the difficulties Jamie will face in Season 5 of Outlander. On the one hand, Jamie is obligated to follow Tryon's orders because he made an agreement with the Redcoats and breaking that could cost them Fraser's Ridge.
On the other hand, Jamie's true loyalties are with the rebel group, and he is not going to turn his back on his own family. It will be interesting to see how Jamie navigates these difficult political waters and how it might affect his family life.


"There's some fantastic stuff coming up with how Jamie and Claire have to navigate this," Roberts shared. "Let's just say Jamie is clearly between a rock and a hard place, the rock being his signed oath to the Crown, to Governor Tryon [Tim Downie], for the land that they live on, and his loyalty and his love for Murtagh."
Roberts did not say if Jamie will find a way to satisfy both parties, but this will definitely be one of his biggest challenges in Season 5. Heughan also opened up about Jamie's journey next season and reiterated that his character is in a tricky position. He noted that Jamie understands the risks involved if he goes against the Redcoats, especially considering how many people call Fraser's Ridge their home.
Heughan and Balfe open up about their characters on Outlander
With production in full swing, Heughan and Balfe recently took time out of their busy schedules to talk about how their characters have developed over the past four seasons. For Balfe, Claire's best qualities are her capacity for empathy, compassion, and love.
The actress also enjoys playing a character with a lot of depth because it offers new challenges every season. As far as Jamie is concerned, Heughan admitted that Diana Gabaldon's books have been a great resource for him over the past four years. He also appreciates how Jamie is an honorable man with a great love for Scotland, attributes he often finds in himself.
Looking forward, Jamie and Claire have a lot of responsibility heading into Season 5. Not only are they continuing to grow Fraser's Ridge, which has become a small community of sorts, but they are also grandparents now.
In Season 4 of Outlander, the couple's daughter, Brianna (Sophie Skelton), travelled back in time with Roger (Richard Rankin) to reunite with them. At the end of the season, Brianna and Roger welcomed their first child, making Jamie and Claire grandparents. Given their expanded responsibilities, the couple will have to think more about the decisions they make and how their choices might affect everyone around them. But considering their track record, we think the two will do just fine.
The new season of Outlander is expected to premiere this fall on Starz.