Outlander Season 5 Won't Air Until 2020, and Fans Can't Handle for the Wait
Droughtlander isn't ending anytime soon. Starz has revealed that Outlander Season 5 won't premiere until early 2020. That's several months later than fans were hoping for. The past few seasons of the time-traveling romance have debuted in the fall. Last year, season 4 premiered in early November. 
Why the next season of 'Outlander' is delayed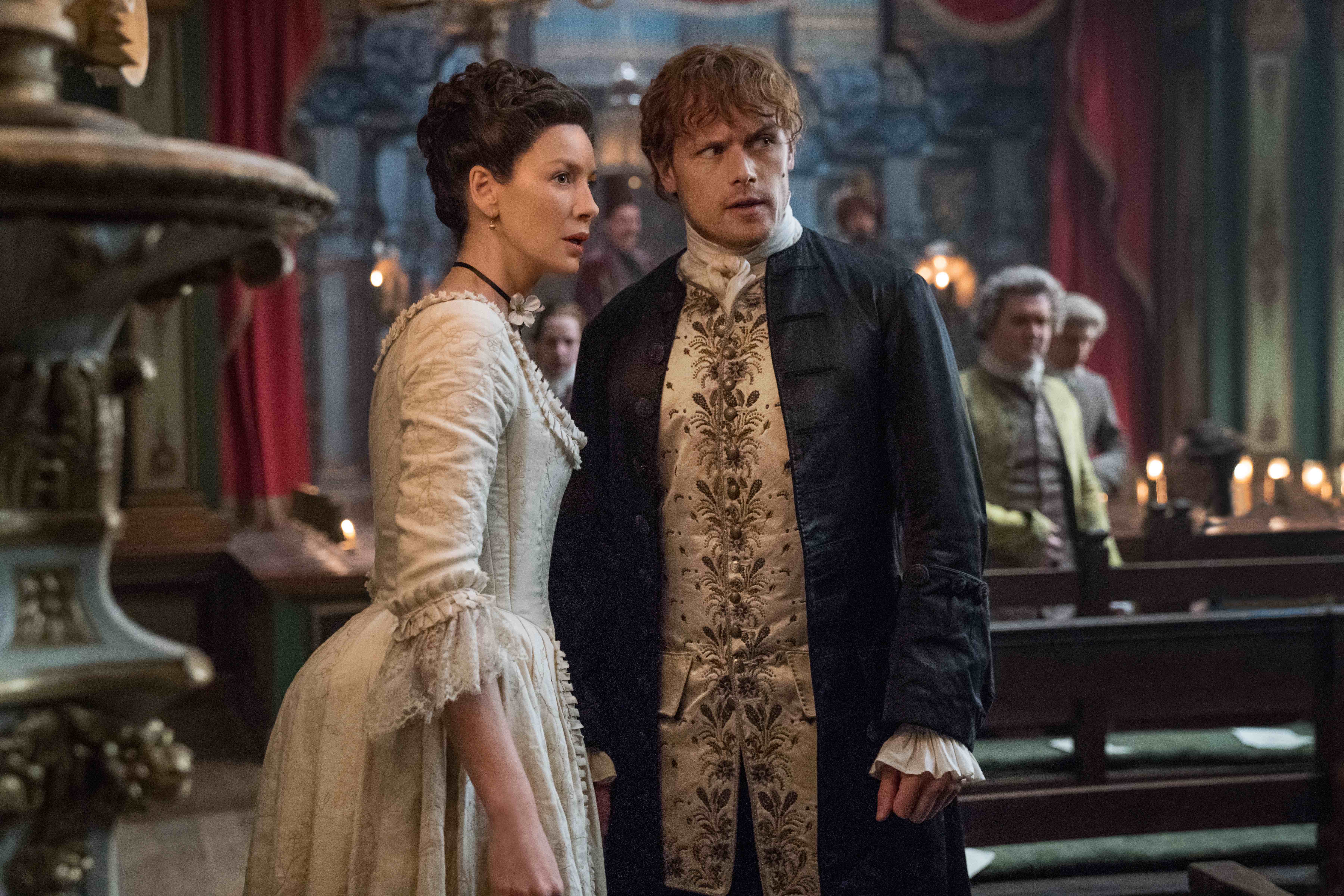 Starz made the announcement about the next season of Outlander at the Television Critics Association summer press tour on July 26. The decision had to do with scheduling, an exec explained. 
"Everything we do is based on delivery, trying to have something on the air to serve that premium female audience," Starz's chief operating officer Jeffrey Hirsch said, according to Entertainment Weekly. "We have some shows coming before like Power that serve the general market. It's more about scheduling around that digital experience."
'Outlander' fans react 
Unsurprisingly, fans were not happy to hear that they'll have to wait at least five more months to see more of Jamie and Claire Fraser.  
"I can't wait that long!!!!!" cried one fan who commented on the Instagram post that announced the delay. 
"Early 2020??!! I thought it would have come out in November!" wrote another. 
Others wanted specifics. "How early is early?" wondered one. 
Some were just happy to have an idea of when new episodes would arrives. "Thank the LORD!! This Droughtlander sucks!" commented one person. 
The good news is that leaves fans plenty of time to catch up on — or revisit — the show's previous four seasons. All four are available to watch with a Starz subscription, and seasons 1 and 2 are also streaming on Netflix. 
Which 'Outlander' book is season 5 based on?
Each season of Outlander has been based on a single book in Diana Gabaldon's series of Outlander novels. The upcoming season will follow events in The Fiery Cross. Once again, the story is set in Colonial America, as Claire and Jamie build a new life at Fraser's Ridge. 
The cast started filming the new season this spring, and the stars, including Catriona Balfe and Sam Heughan, shared some behind-the-scenes looks for fans on social media, including a photo of Heughan posing with an adorable gray kitten, who seems ready to steal the show from his human co-stars. 
"Scotland once again plays North Carolina very well, and we're jumping out to different locations," Executive Producer Matthew B. Roberts told EW. [Our new locations manager is fantastic and knows Scotland well," Roberts added. "He's been coming at it with fresh eyes and we've really found a few amazing new places that I'm really excited to show the fans. Breathtaking is the word I used when I saw it the first time."
As for the possibility that a new book from Gabaldon might ease the pain of Droughtlander? Chances are it won't arrive before the next season. The author has assured readers that she's hard at work on the ninth book in the Outlander series, titled Go Tell the Bees That I Am Gone. But she's said she doesn't expect to be finished with the novel before the end of 2019, which means it will be some time before it's in stores.