'Outlander' Star Caitriona Balfe 'Dealt With Bullies' as Kid, Here's How She Deals With Them Now
By now, Caitriona Balfe is synonymous with her Outlander character, Claire Fraser. While the actress is beloved by millions of fans from all over the world, she does have to deal with online trolls from time to time. Balfe recently revealed that she also dealt with bullies as a kid, but never expected she'd have to deal with them at this again at this age.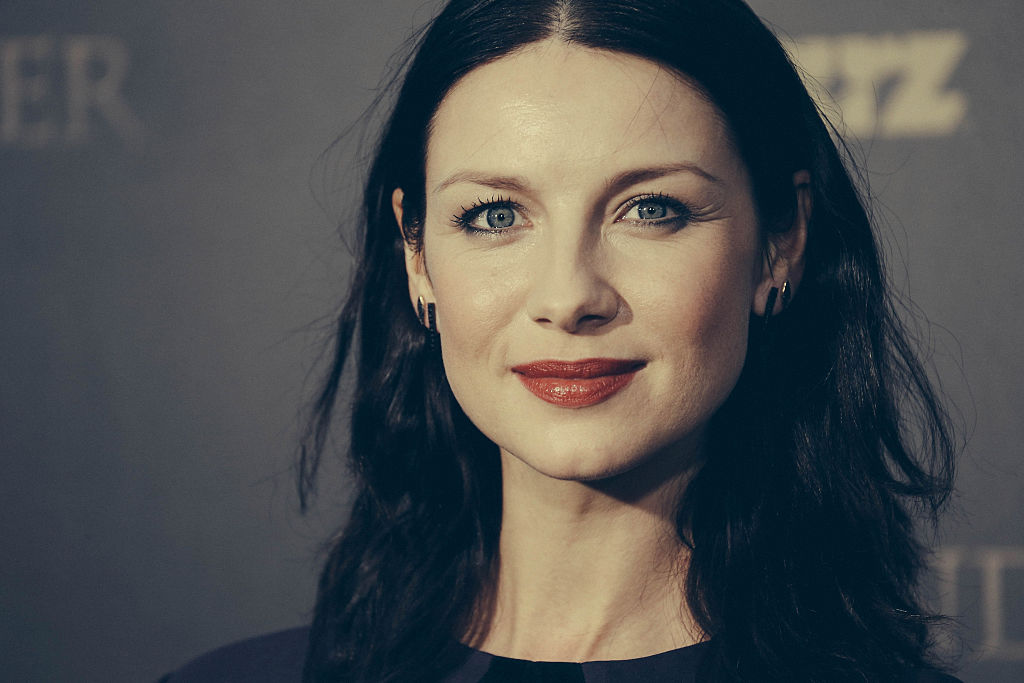 'Outlander' star Sam Heughan posted a message about being harassed online
Sam Heughan is known for playing the strong, big-hearted Scot Jamie Fraser on Outlander. And while most fans simply adore him, the actor recently shared how some people have made it a point to harass and stalk him.
"After the past 6 years of constant bullying, harassment, stalking, and false narrative, I am at a loss, upset, hurt, and have to speak out," Heughan wrote in an April 17 tweet. "It's affecting my life, mental state, and is a daily concern. My costars, friends, family, myself, in fact, anyone I'm associated with, has been subjected to personal slurs, shaming, abuse, death threats, stalking, sharing of private information, and vile, false narrative."
RELATED: 'Outlander' Showrunner Reveals Why Casting Caitriona Balfe and Sam Heughan was 'Tricky'
Heughan revealed that some online trolls were harassing him about choosing to self-isolate in Hawaii amidst the COVID-19 pandemic, and others claimed he was a manipulating and extorting fans. He ended the post by clarifying he's done nothing wrong and thanked fans for their support.
Caitriona Balfe slammed Heughan's bullies
After Heughan shared his message, many of his Outlander co-stars took to social media to show their support. Caitriona Balfe wrote a lengthy Twitter post about Heughan and slammed all those who are harassing him.
"Sad that Sam has had to come out and say all this," Balfe shared in a tweet. "I would have thought mean bitchy behavior would have been left in the schoolyard. But unfortunately, a VERY SMALL but very vocal part of this fandom use their energy to write and say awful untrue things."
Balfe continued to suggest that these online trolls focus their energy on something positive, like donating to charity. "And honestly it's quite simple … If you don't like us… it's a big beautiful world out there," she added. "Find something you do love and enjoy that. Life, as it's all too clear right now, is short…Why waste it hating."
RELATED: 'Outlander' Star Caitriona Balfe Was 'Paid Abysmally' and Worked 'Insane Hours' in Season 1
Balfe opens up about her own challenges with bullying
For the most part, Outlander fans truly love and adore the series' cast. But Balfe recently revealed, that along with Heughan, she also gets mean comments from people online every now and then.
"I do think it's a very small group of people, and for the most part, you can't ignore it," Balfe said in a recent interview with Gold Derby. "We all, I think are our own worst enemies sometimes, reading comments when we really shouldn't. I don't really need to know what other people think of me. The people who I know and love, and who know me and love me, it's important what they think of me and they think I'm doing the right thing in my life."
Knowing she doesn't need validation from strangers who make assumptions about her, Balfe noted that sometimes, it's hard to avoid seeing "hurtful" negative comments. The actress said that she remembers dealing with bullies as a child, but never expected she'd face these challenges again as an adult.
"You know, I dealt with bullies when I was a kid," Balfe admitted. "I didn't think I would have to deal with this again in my later years. But I think trying to keep it in perspective, trying to remember that it's a small fraction of people, and also just realizing that it's probably coming from a place of hurt for them….that they're using us in some way to work out something that's actually very sad and very hurt within them. And if I try and approach it from that side then I know it's really not about me."
However, Balfe explained that when trolls target her husband, Tony McGill, or others in her life, she does chime in and give them a "zip back."