'Outlander' Star Sam Heughan Exposes Fake Profiles Trying To Scam Fans
Sam Heughan is taking time out of his busy schedule to fight fake profiles on social media. The Outlander star, who is always looking out for his loyal fans, took to Instagram this week and notified his followers about a few fake profiles that are scamming people out of their hard earned money.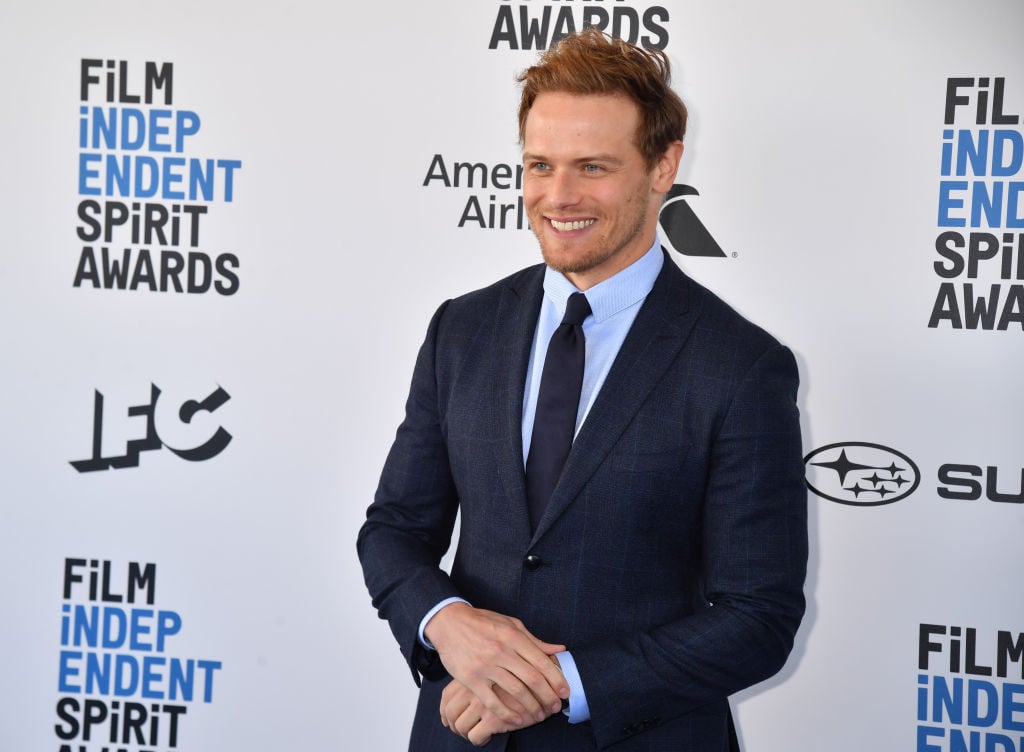 Heughan targets fake social media accounts
Heughan shared screenshots of the fake accounts on his Instagram page. The account in question used the actor's name in a bid to get fans to donate money to fake charities. Heughan could not believe people have the nerve to blatantly scam people and wanted to make sure his fans do not fall for the ruse.
"Seriously? These people have no shame," Heughan wrote alongside the screenshot. "Report and block."
The Outlander star did not stop there. He then shared a first-hand account of a fan who sent the scammers money. The unsuspecting admirer thought they were donating funds to Heughan's My Peak Challenge charity, but instead, the money went into the scammer's bank account.
The fan explained how he sent a message to what he thought was Sam Heughan's Facebook account, only to find that it was all fake. The scammer asked the person to donate money via PayPal, something Heughan assured fans he will never do.
Heughan gears up for Season 5 of 'Outlander'
The social media posts come as Heughan and the rest of the Outlander cast get ready for another action-packed season. According to the Daily Record, Heughan and his co-star, Caitriona Balfe, are busy filming Season 4 in Scotland and have been updating fans on the progress via social media.
Most recently, the two shared pics from the set that showed Heughan's Jamie Fraser gazing lovingly into the eyes of Balfe's Claire Fraser.
The upcoming season of Outlander is based on Diana Gabaldon's fifth book in the series, "The Fiery Cross." The book continues Jamie and Claire's love story as the two set down roots in the American colonies. Apart from Jamie and Claire, fans will also see Brianna (Sophie Skelton) and Roger (Richard Rankin) raise their first child together.
Production for the new season is expected to continue over the next few months. Starz has yet to announce an official premiere date for Season 5.
Meet the newest producers on 'Outlander'
In addition to starring on the show, Sam Heughan and Caitriona Balfe are acting producers moving forward. Earlier this month, Heughan shared the exciting news on social media by uploading a photo of his name card, which tagged him as a "producer/cast."
During Season 4, Heughan and Balfe said that they wanted to get more involved in the behind-the-scenes work on the show and Starz granted their wish. According to Harper's Bazaar, Balfe also admitted that she would love to get into directing, though it isn't clear if that will happen in Season 5.
"We would both relish more responsibility," Balfe shared. "I definitely would love to direct down the line, and I think he would too."
Heughan echoed his co-star's sentiments this past January. Like Balfe, Heughan said that he feels a need to retain a sense of continuity with his character throughout the entire run of Outlander. With the series experiencing changes in writers between seasons, Heughan and Balfe hope to accomplish this by helping on the production side of things.
Heughan gives fan an on-set update
While we can't wait to learn more about the upcoming season, Heughan has been regularly updating fans on the progress of filming. In his latest post, the Outlander star revealed that he and Lauren Lyle had just finished a few night shoots, which are among the most difficult to work on.
The night shoots also reveal that there will be some intense scenes next season. With the American Revolution right around the corner, there is a strong chance that the night scenes have something to do with the coming battle.
Season 4 wrapped with Jamie being ordered to track down Murtagh, who is a part of a group of rebels. Jamie obviously does not want to track down his longtime friend and confidant, but he also does not want to disobey direct orders from the governor. There's no telling if the night scene has anything to do with the Murtagh situation, but it is definitely something Jamie will have to deal with early on.
Sam Heughan will be back for the new season of Outlander,  which is expected to premiere later this year.