'Outlander' Star Sam Heughan Says Season 5 Will Find the Fraser Family Torn Apart
'Outlander' star Sam Heughan recently teased 'Outlander' fans that season 5 will find the Fraser family torn apart.
Jamie (Sam Heughan) and Claire (Caitriona Balfe) are going to face plenty of obstacles as they continue to establish themselves in season 5 of Outlander. The upcoming season picks up with the Fraser settling down in their new home in North Carolina on the eve of the American Revolution. With war on the horizon, Heughan teased that fans will watch as the Frasers get tested like never before – and the stresses may very well tear them apart.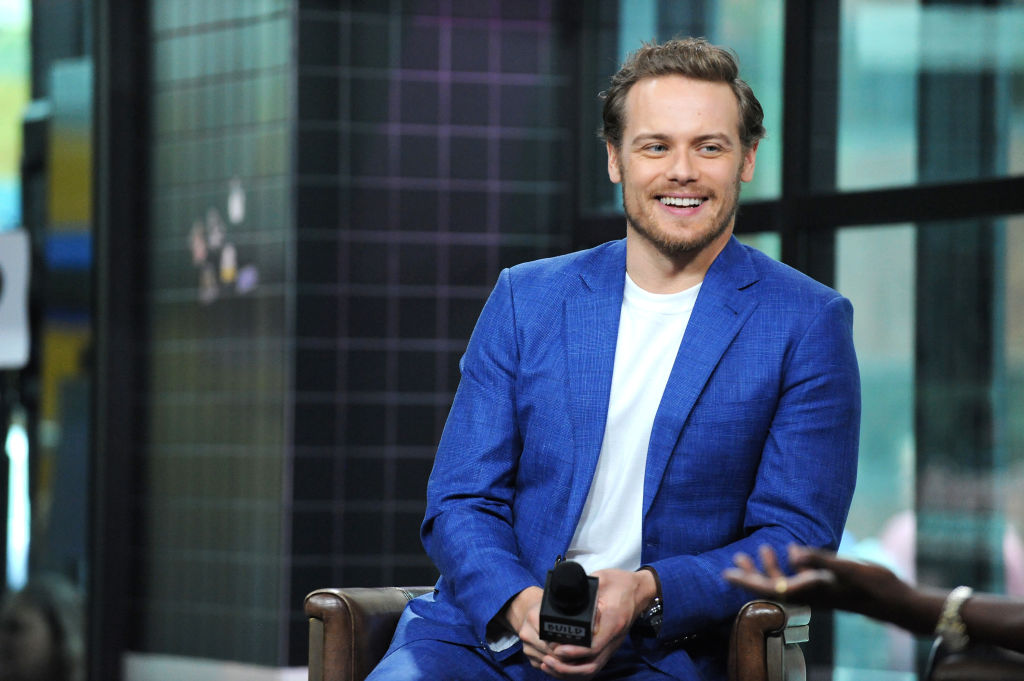 What's ahead for the Frasers in season 5 of 'Outlander'?
Fans have been looking forward to the new season of Outlander for months. With the series not premiering until February, the cast and crew have been dishing out small details here and there to help fans deal with another long Droughtlander.
In season 5, we know that all of the main characters are returning, including Jamie and Claire Fraser, who find themselves struggling to hold Fraser's Ridge together.
The Fraser family has grown significantly over the past two seasons. Last year, we watched Brianna Fraser (Sophie Skelton) travel back in time to reunite with her long lost parents.
Brianna brought along her partner, Roger MacKenzie (Richard Rankin), for the ride and later welcomed a baby, Jemmy.
While Jamie and Claire are excited about being grandparents, the upcoming war has put them in a tricky position. And it all has something to do with Jamie's newfound commitment to the British.
The British government has helped Jamie establish Fraser's Ridge and he has reluctantly offered his loyalty in return. But Jamie's godfather and close friend, Murtagh (Duncan Lacroix), has taken a stance against the local authorities.
At the end of season 4, the governor of North Carolina asked Jamie to track down a rebellious group in the region, which is being led by Murtagh. This puts Jamie in a complicated position and could lead to some difficult times for everybody involved.
Heughan dishes on 'Outlander's' new season
In a recent interview, Heughan discussed what's ahead for the Frasers in season 5 of Outlander. The actor opened up about the new season during an appearance at New York Comic-Con, where he assured fans that Jamie's romance with Claire still holds plenty of "passion."
According to Express, Heughan also confirmed that a big theme in the upcoming season is family. He added that the Frasers are going to be fighting a lot of external forces, which is going to put a lot of stress on Jamie and Claire.
"This whole season, I think, is about the family," Heughan shared. "And about the family sort of needing each other to fight these exterior forces."
Heughan added that things are going to get bad this season and that some of the struggles will tear the Frasers apart. The Outlander star did not reveal any specifics, but we have a pretty good idea about what's ahead.
Not only will the couple be dealing with mixed loyalties, but they are also very close to the start of the American Revolution. They also have a new baby in the house, which only raises the stakes even higher.
While Jamie and Claire have a lot on their plate in season 5, we are confident they will find a way to get through the drama in one piece.
How will Claire handle the coming war?
We know that Jamie is going to be placed in a complicated position this season, but what about Claire? Unlike the rest of the world, Claire knows that the country is on the brink of war, and she also knows that the coming conflict is not going to be easy.
Luckily, Outlander recently released a teaser trailer for the new season which offers a look at how Claire will be handling things. In the clip, Jamie tells Claire that the coming war is going to make things dangerous and that she would be safer in her own time.
Claire then tells Jamie that she will "do what needs to be done," which hints that she might be returning to the 20th century before too long.
This could be what Heughan was referring to when he said the Frasers will be torn apart, though we won't know for sure until we watch it all unfold.
Season 5 of Outlander is scheduled to premiere February 16 on Starz.