'Outlander' Star Sam Heughan Was Almost Cast on 'Game of Thrones'
Outlander star Sam Heughan almost traded his kilt for a shot at the Iron Throne in HBO's hit drama, Game of Thrones. Heughan has skyrocketed to fame as Jamie Fraser on Outlander, though there was a time when he was trying hard to land a spot on Game of Thrones. Heughan recently revealed that he was in the running for the role of Renly Baratheon, long before he was cast for Outlander. The Game of Thrones gig didn't work out, yet Heughan still looks back fondly at his auditions.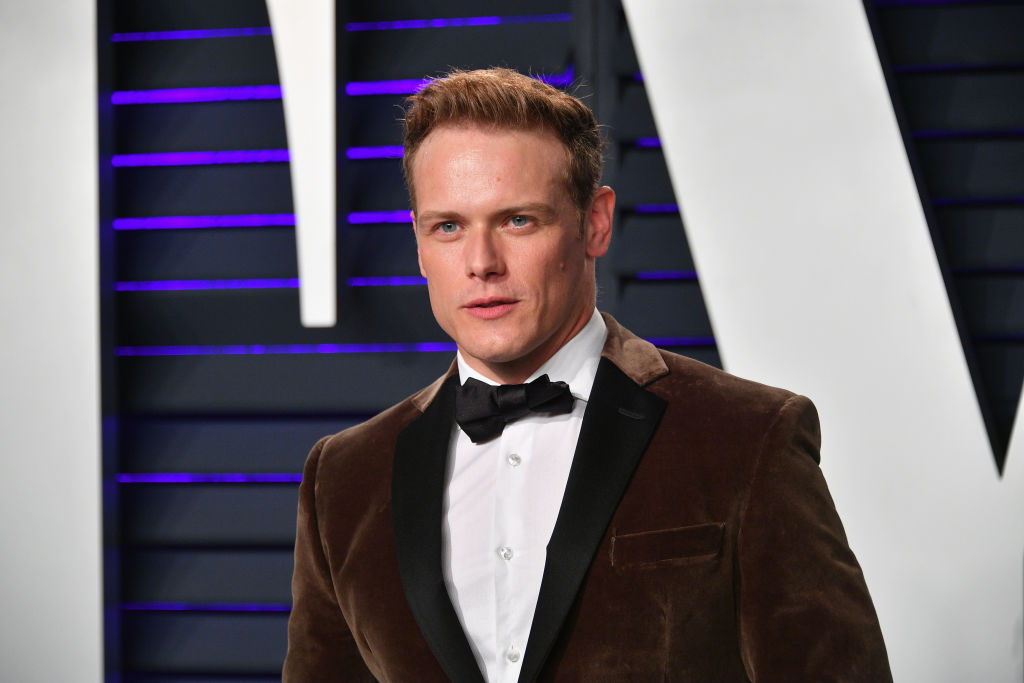 Sam Heughan talks about 'Game of Thrones' auditions
Given the popularity of Game of Thrones, it is not surprising that Heughan tried to get a part on the show. What is surprising is that the Outlander star tried out seven times to get a role and was almost considered for the part of Renly Baratheon.
Gethin Anthony, of course, ended up nabbing the part, but that wasn't the only role Heughan attempted to land.
According to E! Online, Sam Heughan revealed that he also tried out for the part of Loras Tyrell and a few characters that belonged to the Night's Watch – a move that would have put him opposite of Kit Harington's Jon Snow.
Unfortunately for Heughan, there were a lot of actors trying to land a part in Game of Thrones at the time and producers ultimately went a different direction.
"I auditioned for Game of Thrones seven times!" Heughan shared. "I auditioned for Renly, Loras, some of the members of the Night's Watch. And I'd always get so close! I'd be like, "Guys, just give me a sword!" [Laughs.] Everyone was going in for those parts."
Although things did not work out for Sam Heughan, the entire process was a learning experience. In fact, auditioning for so many parts helped him when it came to landing the role of Jamie Fraser, especially when it came to his confidence and level of comfort.
Heughan also said that he felt a strong connection to Jamie that he didn't feel with other characters, something that helped him create a strong bond with the character.
Who else almost landed a role on 'Game of Thrones'?
Sam Heughan was not the only person in Hollywood who tried and failed to land a part in Game of Thrones.
Sam Clafin, who currently stars in Peaky Blinders, was reportedly in the running to play Jon Snow before Harington landed the part.
In an interview from 2013, Clafin revealed that every British actor worth his salt tried out for the part and that he was not ashamed to admit it.
The Peaky Blinders star, who also audition for Viserys Targaryen, also said that he is happy that he did not get the part, mostly because he became a huge fan of the show.
Some other interesting failed auditions include Elizabeth Olsen, who tried out for Daenerys Targaryen, and Gillian Anderson, who auditioned for Cersei Lannister.
Considering how everything turned out in the series, it is safe to say that Game of Thrones producers made the right casting decisions. That said, we would have loved to see Heughan and Harington share some screen time together.
Then again, if Sam Heughan had landed a part in Game of Thrones, there is no telling if he would have tried out for Outlander. Fortunately, it all worked out in the end and there is no telling where Heughan's career will take him once Outlander is finished.
Heughan gears up for season 5 of 'Outlander'
Game of Thrones aside, Sam Heughan is currently gearing up for the new season of Outlander. The series is not scheduled to return to Starz until February 16, and the cast and crew are still hard at work filming the new season.
It is unclear when filming will wrap up, but fans can expect plenty of spoilers in the coming weeks.
Season 5 of Outlander is based on Diana Gabaldon's novel, The Fiery Cross. The season will follow Jamie and Claire Fraser (Caitriona Balfe) as they continue to settle down in North Carolina on the eve of the American Revolution.
While the couple will grow closer this season, they will be facing numerous challenges that threaten to upend their family life. This includes facing divided loyalties as Jamie finds himself in the middle of the rebellion.
Sam Heughan returns for Season 5 of Outlander February 16 on Starz.