Outlook: AMC Entertainment Focuses on Customer Experience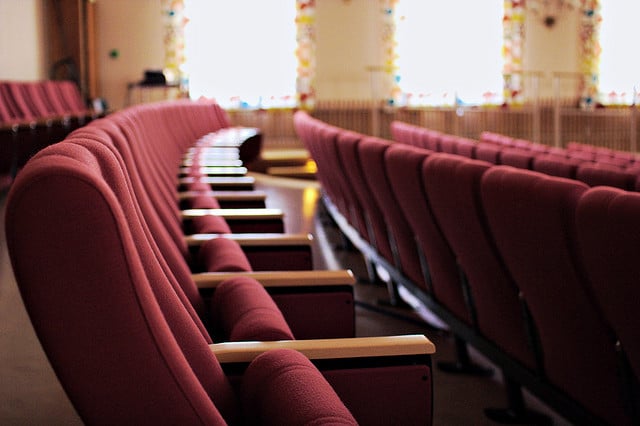 We are initiating coverage of AMC Entertainment (NYSE:AMC) with an OUTPERFORM rating and a 12-month price target of $28. We arrive at our $28 price target by applying an 8.5x multiple to our 2014 EBITDA estimate of $474 million and adding the value of AMC's 19.1 million shares of National Cinemedia. This is a slight premium to the other exhibitors, which we believe is warranted considering AMC's high-return initiatives and superior film rental margins.
AMC is in the early innings of implementing initiatives to increase its concessions and admissions revenues through reinvestment in its current asset base, and we believe these initiatives offer a high return on investment opportunity. AMC has differentiated itself from other major exhibitors by piloting and focusing on rolling out non-conventional theatre offerings such as dine-in theatres, luxury reseating, and serving alcoholic beverages.
Its early results have delivered significant returns, in some cases above 100 percent cash-on-cash returns after one year. Should AMC's theatre portfolio offer a large enough pool of these high-return opportunities, we believe AMC will grow its revenues faster than the industry and will deliver operating margin expansion over the next several years. AMC's large portfolio and exposure to larger DMAs create opportunities for it to increase competitive positioning through these initiatives, while the same initiatives may not make as much strategic sense for its competitors to focus on.
AMC's quality-over-quantity strategic roadmap should drive revenue growth beyond M&A. AMC is focused on five points to improve and differentiate the customer experience: more comfort and convenience; food and beverage; engagement and loyalty; sight and sound; and targeted programming. These initiatives should increase capacity utilization of its theatres and drive higher average revenue per user at high margin.
Dalian Wanda Group owns a majority stake in AMC, providing both benefits and disadvantages to minority shareholders in our view. Wanda's ownership of theatres in China helps AMC to negotiate better rates with studios, IMAX (NYSE:IMAX), and suppliers of consumables. However, the Wanda presence is also an overhang on the shares as the parent company has absolute control over AMC through its super-voting shares. Should Wanda decide to force the issue of shares to the market over time, minority shareholders could be further diluted.
Michael Pachter is an analyst at Wedbush Securities.

More From Wall St. Cheat Sheet: