Outlook: GameStop Facing Digital Download Headwinds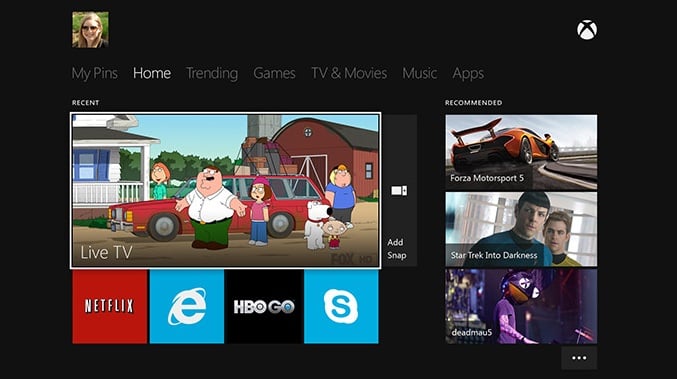 On Monday morning, Microsoft (NASDAQ:MSFT) announced Xbox One worldwide sell-through of three million units since its November 22 launch. Previously, on November 22, Microsoft announced that over one million consoles sold-through worldwide in under 24 hours. On December 11, it announced Xbox One sell-through of over two million units worldwide in 18 days.
Xbox One sales are in line with our expectations so far. The three million units figure is in line with our expectations for the PS4 as well, which launched in the U.S. and Canada on November 15. Of the three million Xbox One units sold, we expect more than 50 percent were sold in the U.S., with GameStop (NYSE:GME) getting somewhere between 45 – 50 percent share. This implies Xbox One sales at domestic GameStop stores of roughly 0.675 – 0.75 million units since launch, with a similar number of PS4 units sold as well.
We expect GameStop competed for up to an additional 10 percent of the Xbox One and PS4 consoles sold outside of the U.S., representing another 0.30 million next-gen console units. In total, we believe GameStop sold through approximately 1.65 – 1.8 million consoles as of December 31, as well as a modest amount of associated software and accessories.
Monday's announcement by Microsoft strengthens our belief that GameStop will report holiday sales results (nine-week period ending January 4) well above its Q4:13 comps guidance range of up 2 – 9 percent. We note that the nine-week period includes the retail months of November (previously released by NPD on December 12) and December (to be released by NPD on January 16). We believe our estimate of up 10 percent will prove to be too conservative, with the comp coming in closer to the teens and possibly the low 20s. GameStop will report its holiday sales results before the market open next Tuesday, January 14, and we will intend to maintain our estimates until then, as we remain unsure of the impact the next-generation console launches had on current generation software sales. We will publish a GameStop comp preview later this week.
We are maintaining our OUTPERFORM rating and our 12-month price target of $60. Our PT is based on 14.5x our FY:14 EPS estimate of $4.15. Although many quality retailers trade at 20x EPS, GameStop faces headwinds from the transition to digital downloads. Risks to attainment of our share price target include changes to game release timing, the effects of competition, supply of video game products, macroeconomic factors, and slower-than-expected consumer demand for video game hardware and software.
Michael Pachter is an analyst at Wedbush Securities. 
More From Wall St. Cheat Sheet: