Outlook: Netflix Growth Poised to Stall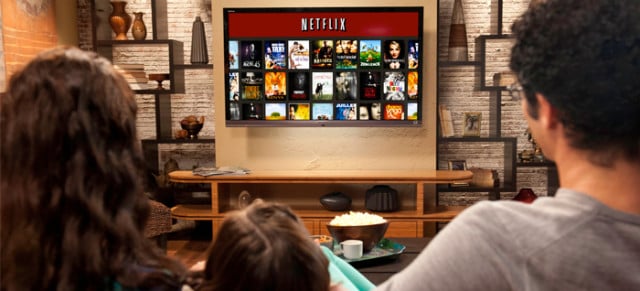 Netflix (NASDAQ:NFLX) is expected to ring in the New Year with a more streamlined content slate as it balances quality and quantity with rising costs. A pair of entries on Reddit in the NetflixBestOf Subreddit (an area of interest) lists the streaming content that will expire from Netflix in the U.S. over the next week or so, as well as the content that will be added on New Year's Day. We have long postulated that Netflix would respond to ever-higher content costs by weeding out less popular titles, and consistent with this view, the number of subtractions from the Netflix streaming catalog is roughly four times the number of additions, as Netflix attempts to keep content costs under control. According to the Reddit entries, the subtractions include Braveheart, Desperado, Titanic, Top Gun, and Transformers: Dark of the Moon, while the additions include American Psycho, Bull Durham, Ghost, Spaceballs, and Thelma and Louise.
It is nearly impossible to perform a scientific analysis of content quality and quantity on Netflix, as it would be exhaustive to try to track the estimated 20,000 pieces of content available on the site. An Amazon (NASDAQ:AMZN) press release from last week stated that Prime Instant Video has over 40,000 TV episodes and movies available. Netflix has never been clear whether it counted TV seasons or episodes in its official content count, but its last reported content count was 23,000 titles two years ago, and we suspect that the overall quantity offered has declined since.
Most observers believe Netflix content quality is superior to Amazon's, and we think that this is still probably correct, given that Netflix spends an estimated $2.7 billion annually while Amazon spends just over $1 billion. However, it is likely that Amazon will increase its spending in the next year, and we think that the declining quantity at Netflix opens a window for Amazon to try to compete using its Prime Instant Video. We expect Amazon to bid for content dropped by Netflix, and to obtain that content on an exclusive basis, as it did recently with some of the Nickelodeon content dropped by Netflix. Our negative thesis on Netflix has been based in part on increasing competition from Amazon, and we believe that if Amazon were to try to compete by offering a standalone streaming service, it would likely do so at a price point significantly lower than Netflix's $7.99 per month. Amazon Prime costs only $6.67 per month and includes free shipping, so Amazon could price streaming on a standalone basis at $4 or $5 per month and still come out ahead, due to little incremental content expense.
We incorrectly expected Amazon Prime membership to cut into Netflix's streaming market share in the past year. We believe our thesis was wrong because we failed to recognize that most people who opted for Prime membership so far are relatively well off, and did so in order to obtain free shipping, rather than to obtain cheap streaming. It appears that the high end Prime customer is not concerned about the cost of Prime plus the cost of a Netflix subscription, and we believe that the two have so far been able to coexist with minimal cannibalization. Should Amazon offer a standalone streaming service, however, we expect that a lower price point may appeal to the value conscious Netflix subscriber, and we would expect a significant amount of cannibalization to occur.
It is impossible to predict when Amazon will roll out a standalone streaming service, but we think that it makes so much sense that such a roll out is inevitable. Should it happen in the next year, we think that Netflix growth will stall, and we would expect Netflix's share price to tumble. Amazon has given no indication that it plans a roll out in 2014.
We are maintaining our UNDERPERFORM rating and 12-month price target of $160. Our price target reflects a sum-of-the-parts that values domestic streaming at $130 per share, international streaming at $14 per share, and domestic DVD at $16 per share. We continue to believe that Netflix's high valuation is somewhat unwarranted given the potential for slowing domestic growth as early as Q4:13, coupled with increasing content costs. Risks to the attainment of our share price target include: a sudden increase in subscriber growth, declining competition from other movie rental competitors, lower-than-expected costs for content, technology development and deployment, and improving macroeconomic factors.
Michael Pachter is an analyst at Wedbush Securities. 
More From Wall St. Cheat Sheet: